Let's get cooking!
What's a celebration without coming together over a table brimming with good food? And while we can't physically get together this year, we want to bring a little bit of USask to your dinner table tonight!
So grab that dusty apron hanging in the pantry, roll up your sleeves and be inspired by these amazing USask inspired dishes. Your alma mater is world-renowned for it's research into many ingredients that unknowingly find a way onto your fork. And we check in with a few alumni-owned food businesses working hard to deliver fresh, tasty and local products to you.
So dive in and be inspired this week to tackle just a few of our favourite dishes! Bon Appetite.
Pine View Farms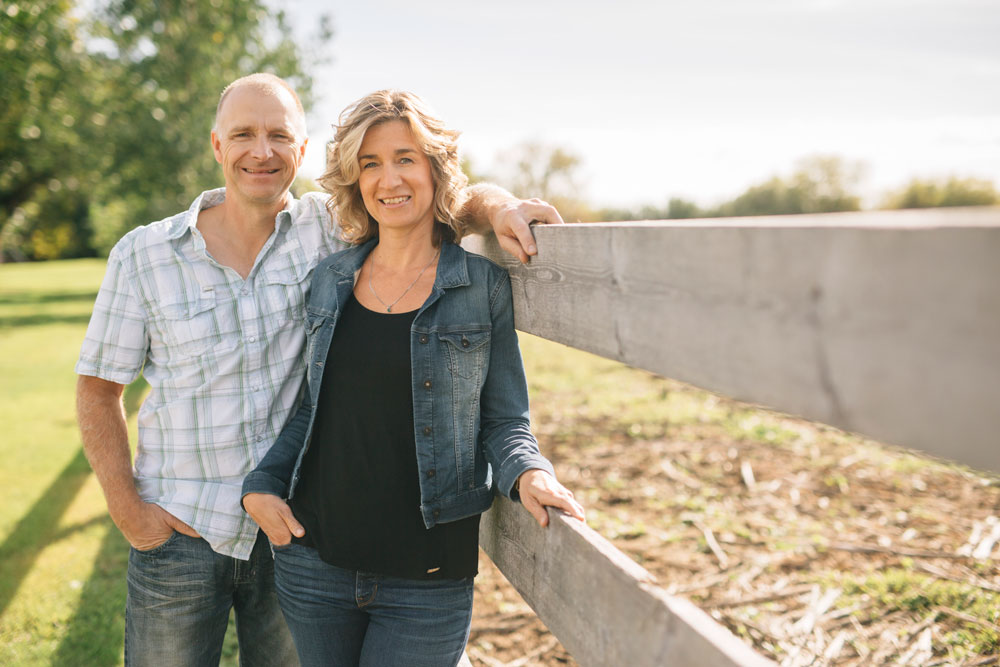 Pine View Farms All Natural Meats, near Osler, SK, began rather serendipitously in 1998 when Kevin Boldt (DipAg'89) and Melanie Boldt (BComm'92) purchased a farmyard equipped with a poultry barn and small abattoir.
This farm yard had historical significance for the Boldts since Kevin's Great Grandfather immigrated here in 1901 with his wife, 18 children, 40 horses and machinery to forge a new and better life for his large family. Maybe risk taking is in the genes!
Kevin and Melanie risked everything to transform their farm from a conventional grain and cattle operation to a vertically integrated, "farm-to-fork" meat business - serving a local market for All Natural Meat in Saskatchewan.
Together, they blazed the trail for farm-direct production and marketing in Saskatchewan. The truly big idea transformed into their core value of sustainability. Economic, environmental and social sustainability became the three criteria against which all business and family decisions are measured.
At the end of the day, the Boldts say that a brand can have all the fancy attributes it wants, but if it doesn't taste good, if it doesn't exceed the customers' expectations --- it means nothing. Creating good food, grown well, that families can feel good about eating, is what drives Kevin and Melanie to work hard every day.
Pine View Farms' meats are available directly from the farm store, online at www.pineviewfarms.com for home delivery or pick-up, or through a network of health retailers, better butcher shops and Co-op Food Stores throughout Saskatchewan.
[The Boldts acknowledge that the land on which they farm is Treaty 6 territory, the traditional territory of Cree Peoples and the homeland of the Metis Nation.]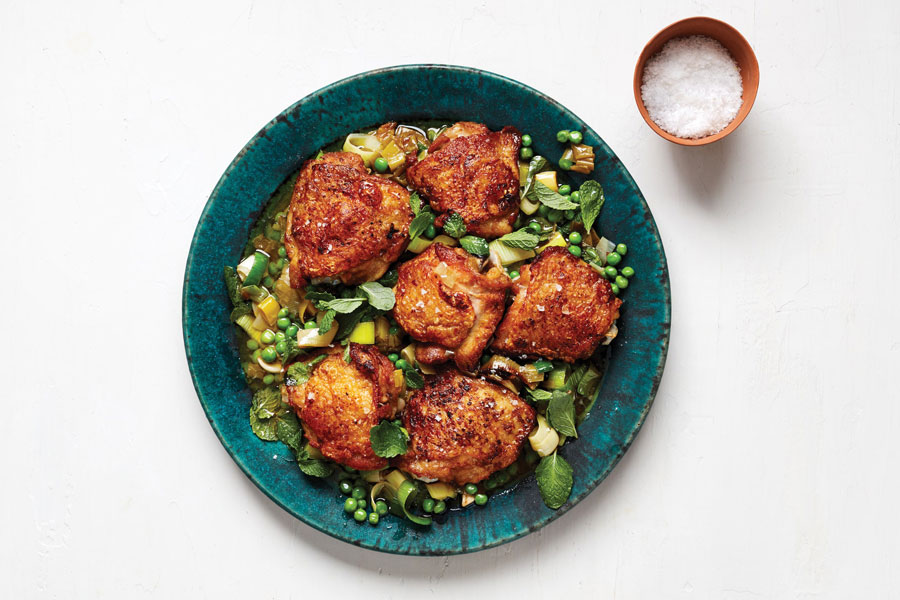 Ingredients 
1-2 packages Pine View Farms skin-on, bone-in chicken thighs (about 2½ lb. total)
1 Tbsp. ground coriander
Kosher salt
2 Tbsp. extra-virgin olive oil
3 large leeks, white and pale green parts only, sliced ½" thick
4 garlic cloves, thinly sliced
5 2x1" strips lemon zest
2 bay leaves
⅓ cup dry white wine
1½ cups low-sodium chicken broth
1 cup fresh (or frozen, thawed) peas
1 cup mint leaves, torn if large
Directions 
1. Preheat oven to 350°.
2. Pat chicken thighs dry; sprinkle flesh side with coriander. Season generously all over with salt. 
3. Heat oil in a large high-sided or cast-iron skillet over medium. Cook chicken, skin side down, undisturbed, until thighs release easily from pan, about 4-6 minutes. Continue to cook, scooting chicken around occasionally for even browning, until golden brown, about 5 minutes more.
4. Transfer chicken to a plate, skin side up. Pour out all but 2 Tbsp. fat from skillet and return to medium heat. Add leeks and garlic and cook, stirring occasionally, until slightly softened, about 3 minutes. 
5. Add lemon zest and bay leaves and cook, stirring, until fragrant, about 20 seconds. 
6. Pour in wine, scraping up any brown bits stuck to bottom of pan with a wooden spoon. Cook until wine is almost completely evaporated, about 3 minutes. Add broth and bring to a simmer. 
7. Return chicken to skillet, arranging skin side up. Transfer skillet to oven; roast chicken until cooked through and juices run clear when poked with a paring knife, 15–20 minutes. 
8. Transfer chicken to a plate. If using fresh peas, cook in same skillet over medium heat until tender and bright green, about 3 minutes. If using frozen, cook just until warmed through, about 1 minute. Toss in mint; season with more salt if needed. Arrange vegetables and chicken in a large shallow bowl or on a platter.
View full recipe on pineviewfarms.com.
Three Farmers Foods Inc.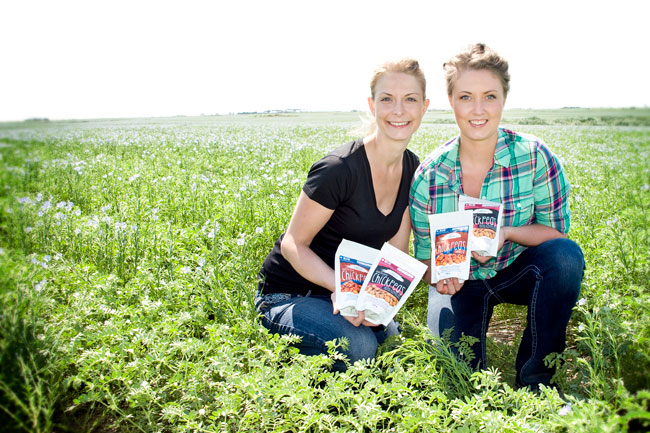 Three Farmers Foods Inc. is a privately held corporation based in Saskatoon, Saskatchewan with a vision to be the leading Canadian brand and trusted provider of foods with natural goodness. An integrated organization that is committed to providing minimally processed, nutritious foods through innovative agriculture, proprietary roasting processes and building trust through traceability and transparency.
Three Farmers Foods product lines include a variety of whole roasted pulse snacks and camelina oil, both 100 per cent Saskatchewan grown and made.
With a belief that everyone should have wholesome food to eat, an understanding of where it comes from, and how it's made, Three Farmers is real farmers, committed to preserving the land through sustainable growing practices and providing nourishing foods grown on Saskatchewan family farms.
The dedication to minimal processing lets the natural goodness of the products shine through. By providing delicious, nutrient-packed foods through innovation and responsible farming practices, Three Farmers aspire to have a positive and meaningful impact on food and farming for generations to come.  
You can find Three Farmers products in retail stores nationally, across Canada, and online to include Amazon, Well.ca and ThreeFarmers.ca.   
Locally, in Saskatoon, you can find Three Farmers at many of our local businesses to include:  Federated Coop, Save On, Sobeys, SaskMade Marketplace, Dad's Organic Market, Loblaw Independent Grocers, Nutters, etc.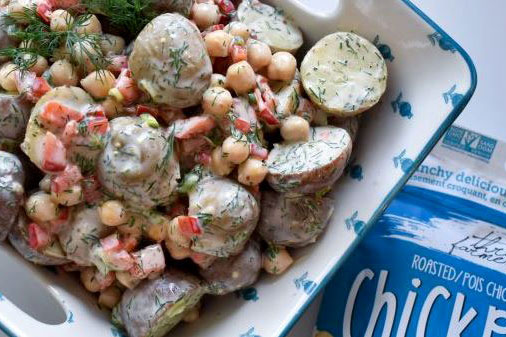 Ingredients
1 lb baby potatoes
1 can chickpeas, drained and rinsed
2 tbsp fresh dill, chopped
2 tbsp green onion, chopped
1 red bell pepper, diced
Dressing:
⅓ cup mayonnaise (use vegan for vegan recipe)
1 tbsp grainy dijon mustard
3 tbsp pickle juice
Directions
1. Whisk all dressing ingredients together.
2. Boil or roast the baby potatoes, cool and cut in half.  In a large bowl, toss the potatoes, chickpeas, peppers and chopped herbs all together.
3. Dress and serve. 
4. Garnish with Three Farmers Crunchy Roasted Chickpeas!
View full recipe at threefarmers.ca.
The pulse on pulses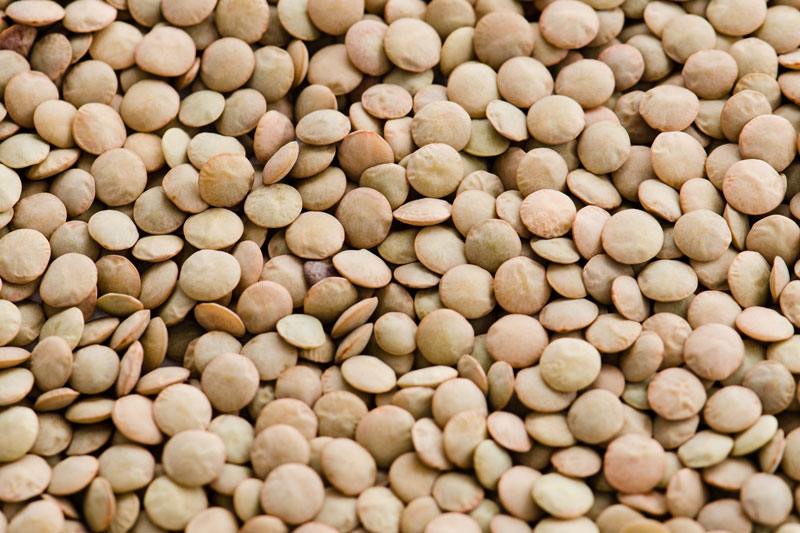 Tangy hummus and crackers. A steaming hot bowl of dal. Stick-to-your-ribs Moroccan stew. Chances are you've eaten beans, peas or lentils in some form or fashion. And we're willing to bet the snack or meal was delicious!
Dried peas, edible beans, lentils and chickpeas are the most common varieties of pulses. Pulses are the dried, edible seeds of plants in the legume family and are both very high in protein and fibre, and low in fat. Pulses are widely consummed the world over, but they weren't always as common in North American diets are they are today.
The Crop Development Centre at the University of Saskatchewan is well known as a major research center for pulse crop breeding and genetics.
Lentils come in a variety of sizes ranging from extra-small to large. The most commonly found lentils on grocery store shelves are large green lentils and split red lentils.
Never cooked with lentils before? Have no fear. We found a great recipe from lentils.org that will leave your tastebuds wanting more!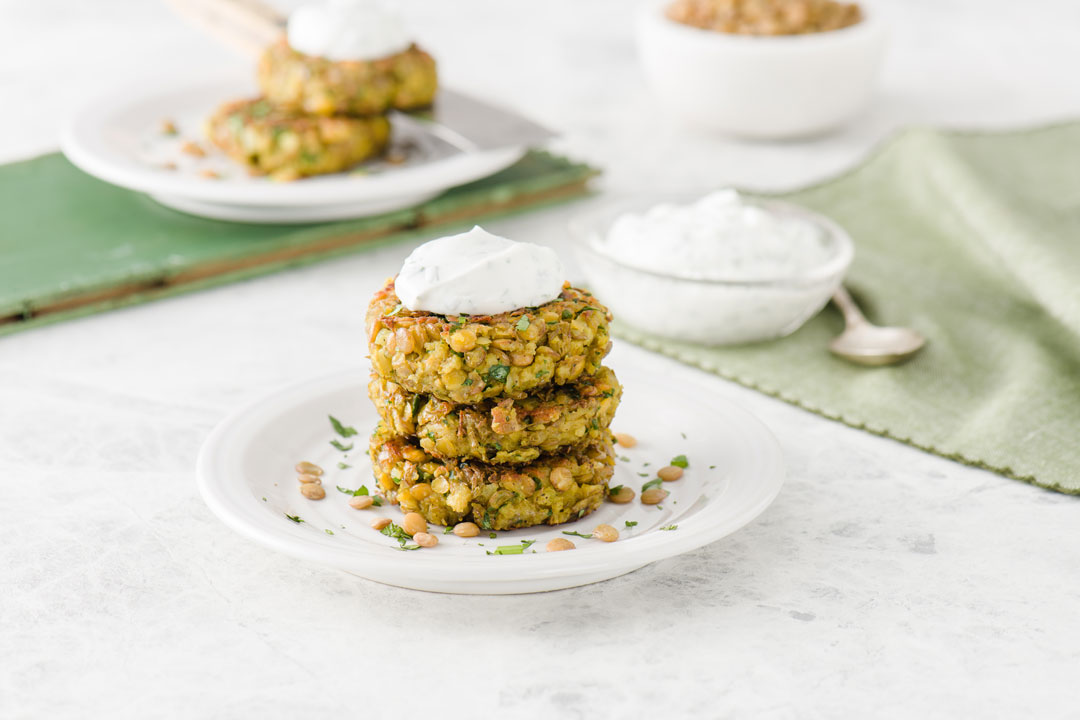 Ingredients
2 Tbsp (30 mL) olive oil, divided
1/4 cup (60 mL) minced yellow onion
3 garlic cloves, minced
1 1/2 cups (375 mL) cooked green lentils
1/2 cup (125 mL) panko breadcrumbs
1 large egg
1/4 cup (60 mL) chopped fresh cilantro or parsley, divided
1 lemon, zested
1 tsp (5 mL) curry powder
1/4 tsp (1 mL) salt and pepper
1/2 cup (125 mL) plain non-fat Greek yogurt 
Directions
In a large non-stick skillet, heat ½ Tbsp (7 mL) oil to medium heat. Add onion and garlic and saute 1-2 minutes, until slightly soft.

Transfer mixture to a medium mixing bowl and set aside. Add lentils, breadcrumbs, egg, 2 Tbsp (30 mL) herbs, lemon zest, curry powder, salt, and pepper. Use a potato masher or your hands to mash mixture together until it resembles a meatloaf-like consistency and all ingredients are thoroughly combined. Use a 2-inch cookie scoop to form balls of lentil mixture. Flatten into mini patties.

Heat remaining 1 ½ Tbsp (20 mL) oil in the same large non-stick skillet to medium heat. Cook cakes approximately 2 minutes per side, until browned and crispy, working in batches if needed.

Mix together remaining herbs and yogurt.

Serve lentil cakes warm with dollops of herbed yogurt.
To prepare 1 1/2 cups (375 ml) cooked green lentils:
Combine 1/2 cup (125 mL) green lentils with 1 1/2 cups (375 mL) water. Bring to a boil, cover, reduce heat and simmer for 15-20 minutes until lentils are tender. Drain any excess liquid and let cool.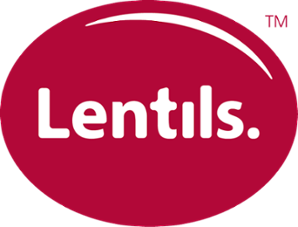 Haskaps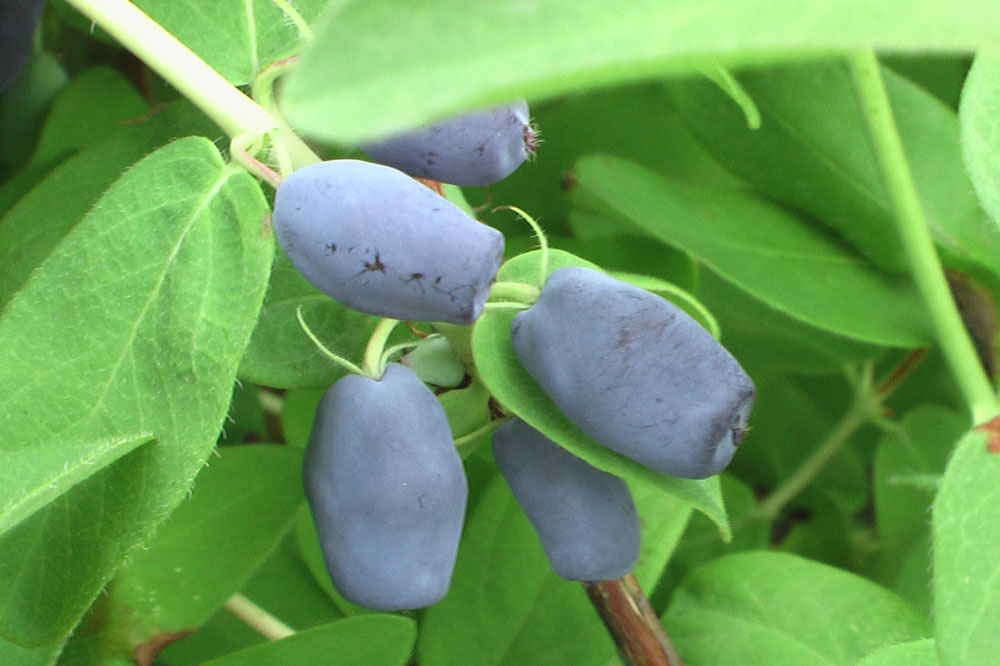 Haskap berries are higher in antioxidants than blueberries and are traditionally found only intermittently in the wild across Canada, growing mostly on the edge of wetlands.
Haskap literally means "little present on the end of a branch," in Japanese. Other names include edible honeysuckle, blue honeysuckle and honeyberry.
So what do these little berries have to do with USask?
Back in 1998, a team of USask researchers took a chance and planted four varieties of the fruit. In 2008, our campus had one of the most diverse collections in the world.
The little berry can be used for pastries, jams, juice, wine, ice cream, yogurt, sauces and even candies.
Never heard of the fruit? Why not try this great recipe to get you started!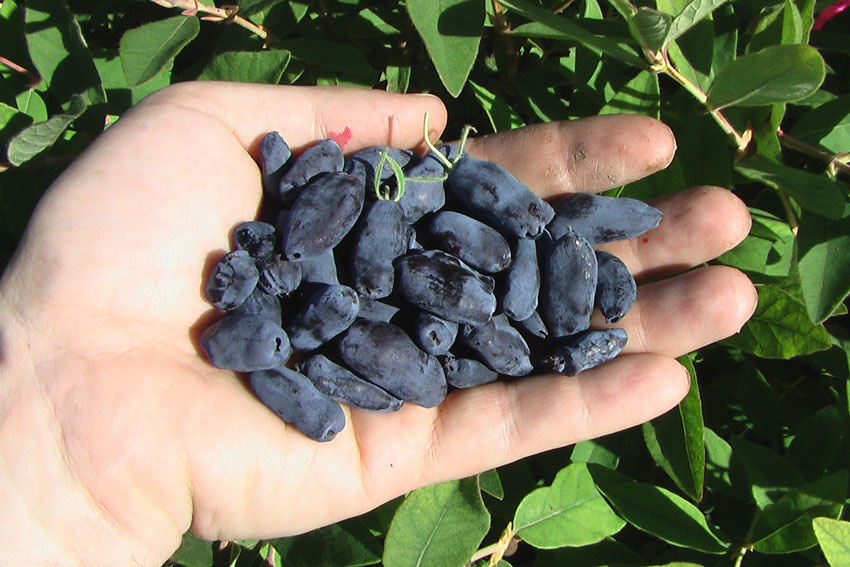 Ingredients
1 cup chopped walnuts
4 eggs
2 cups white sugar (or sugar substitute)
1 cup canola oil
3 1/2 cups all-purpose flour
1 1/2 tsp baking soda
1 1/2 tsp salt
1 1/2 tsp ground cinnamon
3/4 tsp baking powder
2 cups grated peeled zucchini
1 cup dried haskap
1 tsp lemon juice
Directions
1. Whisk together flour, baking soda, salt, cinnamon and baking powder.
2. In a large bowl, beat eggs. Gradually beat in sugar, then oil.
3. Add flour mixture alternately with zucchini in egg mixture. Stir in the dried haskap, walnuts and lemon juice.
4. Pour batter into two 9 x 5 greased and lightly floured pans.
5. Bake on the lowest rack of the oven at 350° F for 55 minutes. Let cool for 10 minutes in the pans then turn out onto racks to cool completely.
6. To freeze, wrap in plastic wrap and then enclose in zippered freezer bags.
Recipe courtesy of Second Helpings: Cooking with Haskap, By Loretta Bors and Lil Sawatzky