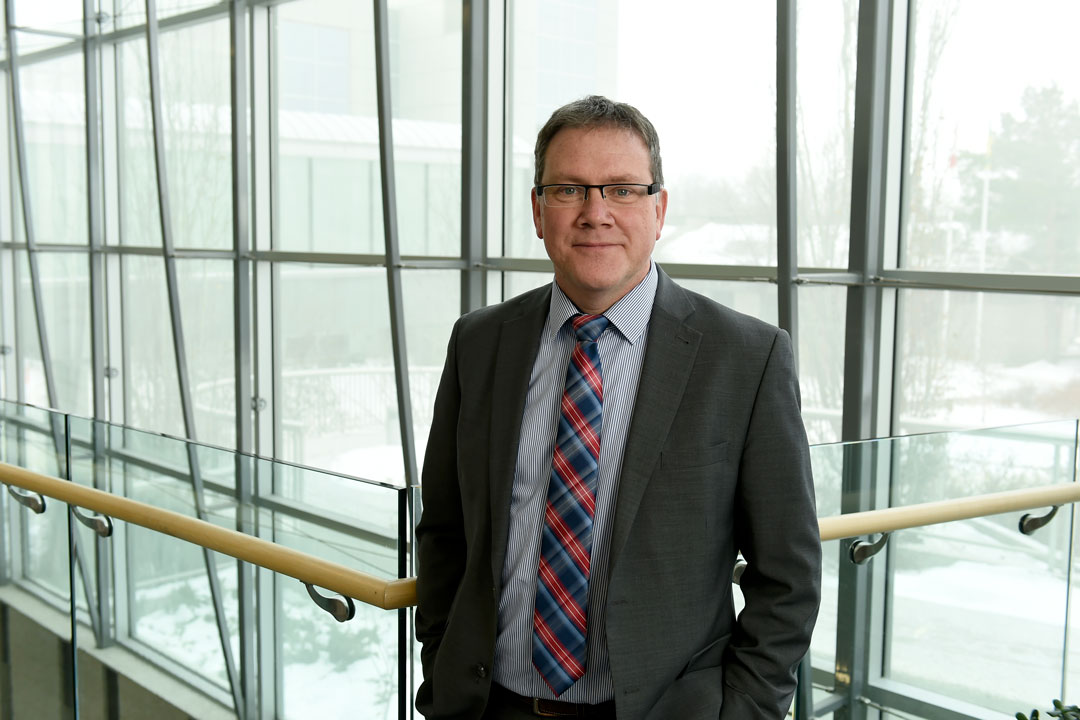 Tackling COVID-19: A conversation about vaccines with VIDO-InterVac Director and CEO Dr. Volker Gerdts.
Dr. Gerdts has been leading his team of research scientists at USask's VIDO-InterVac in a race to secure a vaccine as the COVID-19 pandemic sweeps across the globe.
Join us for this free LIVE online event, where USask alumni and friends have the unique opportunity to hear about the latest breaking news and developments directly from Dr. Gerdts himself.
Don't miss this opportunity to be a witness to history as Dr. Gerdts details his team's efforts to be what the world needs right now. 
Do you have a question about USask's work on a COVID-19 vaccine? Interested attendees are encouraged to send in their questions prior to the live event, where we will address as many questions as possible. Questions can be submitted by registering for this free event.

The first 100 registrants will receive a free USask Alumni gift.
Event details
Thursday, September 10, 2020
7:00 pm CST (Saskatchewan time)