Murad Al-Katib (BComm '94)
President and CEO, AGT Food and Ingredients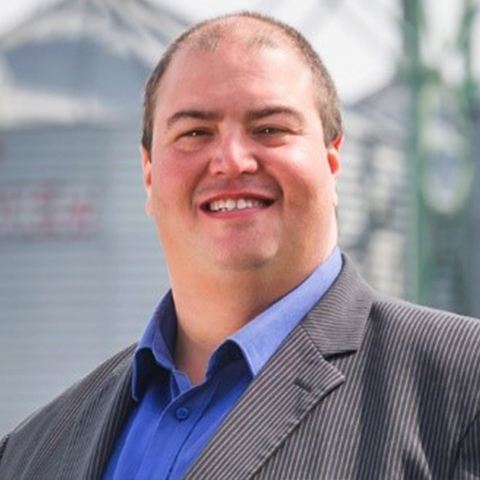 In 2001, Murad founded Saskcan Pulse, providing the nucleus for AGT. Under his leadership, the company has grown to be a world leader in value-added pulses, staple foods and ingredients with revenues exceeding $1.9 billion in 2016, customers in over 120 countries and with 47 manufacturing facilities on five continents.
Murad has been the recipient of a number of prestigious awards including the 2017 Oslo Business for Peace Award, the EY World Entrepreneur of the Year Award for 2017 and the 2016 United Nations Association of Canada Global Citizen Laureate Award. In 2012, Murad received a Queen's Silver Jubilee Medal, complementing his award of a Queen's Saskatchewan Centennial Medal given in 2006.
With his experience at AGT building a Canadian start-up into a global billion dollar company, Murad has proven himself to be a strong financial and strategic business thinker, able to anticipate and mitigate the risks in international trading and commodities.
Gabrielle Scrimshaw (BComm'10)
Indigenous entrepreneur, activist and speaker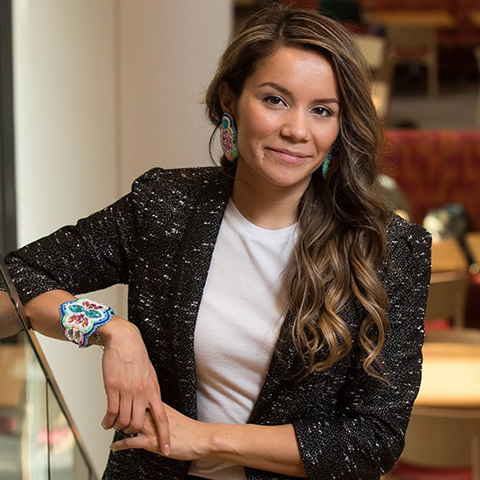 Gabrielle is an Indigenous professional with a passion for creating social impact.
Growing up in a town of 800 people, Gabrielle was raised in a single parent household and is a proud member of the Hatchet Lake First Nation. A first generation student, she was named one of three young Aboriginal Canadians to watch by The Huffington Post. Over the past decade she has studied international business and policy across six continents. In 2010, Gabrielle became the youngest associate accepted into one of Canada's most competitive post-graduate finance programs. Gabrielle is the co-founder the Aboriginal Professional Association of Canada, a non-profit organization now considered a global thought leader in Indigenous leadership.
She has an MBA from Stanford and is a Gleitsman Fellow at the Center for Public Leadership at Harvard University. Gabrielle is a regular contributor for Canada's largest national media outlets, and has been profiled by The New York Times, Forbes, and The Globe and Mail, among others.
Presented in collaboration with the Edwards School of Business All Years Centennial.
Wayne Dunn
President and founder, CSR Training Institute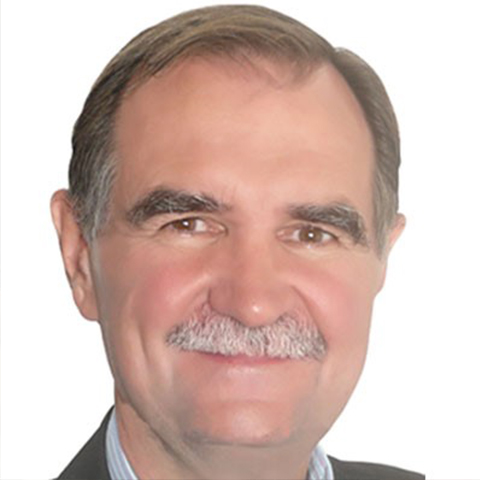 Wayne Dunn has over 25 years of senior-level global experience in business and development. His corporate social responsibility (CSR) work includes strategic consulting, training and direct on-the-ground implementation across a range of sectors and industries.
His projects have won major international awards, been made into a Stanford Business School case study, and been used as global best practice examples. He is a frequent lecturer and keynote speaker at business, trade and development events worldwide.
Dunn is president and founder of the CSR Training Institute and a former professor of practice in CSR at McGill University. He is a Stanford University Sloan Fellow with an master's degree in management from the Stanford University Graduate School of Business. He was born and raised in Big River, Sask. and maintains close ties with the community and friends and family throughout Saskatchewan.
Presented in collaboration with the Edwards School of Business All Years Centennial.
Darwyn Peachey (BSc'78, MSc'83)
Born and raised in Saskatoon, Darwyn Peachey studied at the University of Saskatchewan and received B.Sc. and M.Sc. degrees in computer science.  In 1988 he moved to California to join Pixar Animation Studios, and he has been with the company ever since.  Peachey began his Pixar career as a software engineer developing key components of the RenderMan package, which is used to render images by many companies in the animation and visual effects industry.  He was one of the recipients of an Academy Award® from the Academy of Motion Picture Arts & Sciences for RenderMan.
Peachey has worked directly as a production technical artist on several Pixar feature films.  Most recently, he was the Global Technology Supervisor for Incredibles 2 (2018).  Previously he worked on Toy Story (1995), Ratatouille (2007), Toy Story 3 (2010), and Coco (2017), as well as the stereoscopic 3D versions of Toy Story and Toy Story 2.   He was the Supervising Technical Director of ten Cars and Toy Story short films produced at Pixar Canada in Vancouver, including "Air Mater" (2011), "Small Fry" (2011), and ``Partysaurus Rex'' (2012).  He was also the Supervising Technical Director of the Pixar short film ``Sanjay's Super Team'' (2015) which was nominated for the Academy Award® for Best Animated Short Film.
In addition to working directly in film production, Peachey has also served as a software developer and technology manager in Pixar's software and IT departments.  He was Pixar's Director of Studio Tools, Vice President of Research and Development and Vice President of Technology during the period from 1996 to 2003 and led the development of film production software and IT infrastructure including Pixar's render farm.  He was also the Chief Technical Officer and a co-founder of Pixar Canada, a subsidiary that operated in Vancouver from 2009 to 2013.  At Pixar Canada, Peachey supervised the building of a standalone hardware and software pipeline capable of producing short films to meet Pixar's high quality standards, and helped to hire, train and lead the production crew and technical support departments.
Peachey is a member of the Academy of Motion Picture Arts & Sciences, and the Visual Effects Society.
Presented in collaboration with the Department of Computer Science 50th Anniversary.
Byron Bashforth (BSc'96, MSc'99)
Byron Bashforth joined Pixar Animation Studios in June 1999 as a render technical director on "Toy Story 2." He has since worked as a shading technical director on several films such as "Monster, Inc.," "Finding Nemo," and Academy©-winning "Inside Out," "Brave," "Up," and "The Incredibles." Bashforth acted as a character shading lead on "Monsters University" and Oscar©- winning "Ratatouille," as well as the shading and paint lead on the short film "Lava." In addition, Bashforth was an integration engineer on "Finding Dory." Most recently, he was the character shading lead for Disney•Pixar's Oscar©- winning film, "Coco".
As the character shading lead, Bashforth helps manage and support the team of technical artists that create the look of all the characters in the film. Working with concept designs and the director's vision, the characters team authors simulated materials through a combination of software and digital paintings that describe how surfaces like skin, bones, hair, and clothing appear in the film.
Raised in Saskatchewan, Canada, Bashforth earned a Masters of Science in Computer Science from the University of Saskatchewan. He currently resides in Marin County, CA. 
Presented in collaboration with the Department of Computer Science 50th Anniversary.
Ainsley Robertson (BComm'09)
Co-founder, The Princess Shop; product manager, Clio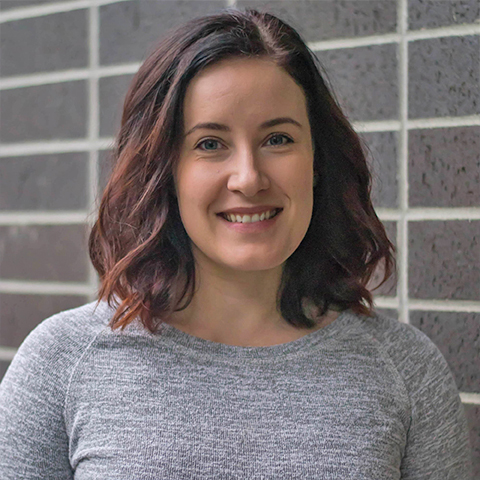 Ainsley Robertson has a passion for problem solving, both within the customer experience and within her community.
In 2007, while a student at Edwards, Ainsley co-founded the Princess Shop, a non-profit organization which enhances the graduation experience for female students in need, and provides them with mentorship, support, and the tools to pursue success after graduation. Based in Saskatoon, the Princess Shop has proudly supported nearly 900 young women throughout Saskatchewan in celebrating their graduations, fostered 65 mentor relationships and awarded over $150,000 in scholarships. In 2017, Ainsley was named the Red Cross Young Humanitarian of the Year for her outstanding contributions.

Since then, Ainsley has worked with tech startups in Calgary and currently resides in Vancouver, B.C., where she works as a product manager at Clio, the world's leading cloud-based legal practice management software. There, Ainsley chairs Clio's diversity and inclusion committee and organizes Vancouver's Women in Product meetup. Ainsley also serves as the past chair of a non-profit organization called Chic Geek, which is building a welcoming, supportive community for women at the intersection of technology and entrepreneurship.
Presented in collaboration with the Edwards School of Business All Years Centennial.
Michele Romanow
CBC's Dragons' Den; co-founder, Clearbanc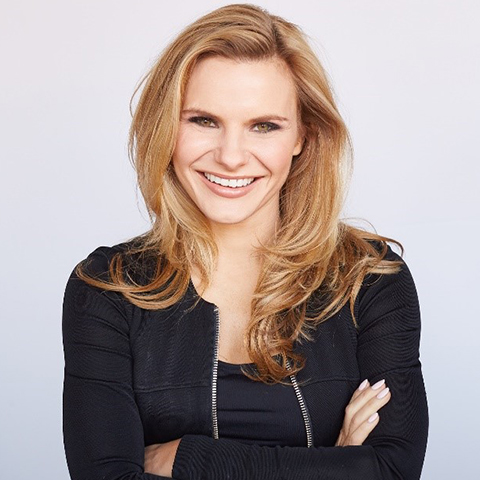 Michele Romanow is an engineer and a serial entrepreneur who started three companies before her 28th birthday. The youngest ever entrepreneur to join CBC's hit show Dragons' Den, Michele is the co-founder of e-commerce platforms Buytopia.ca and SnapSaves (acquired by Groupon), which have saved millions of users hundreds of millions of dollars. She is ranked by WXN as one of the 100 most powerful women in Canada and listed as the only Canadian on Forbes' Millennials on a Mission list. Her current venture Clearbanc offers financial services for freelancers and entrepreneurs.  
Michele was previously the director of strategy for Sears. She holds an engineering degree and an MBA from Queen's University, where she received the Queen's Tricolour, and serves on the board of directors for Vail Resorts, Shad Valley and Freshii.
Presented in collaboration with the Edwards School of Business All Years Centennial.
Dr. Ivar Mendez
Fred H. Wigmore professor and provincial head of surgery, University of Saskatchewan and Saskatchewan Health Authority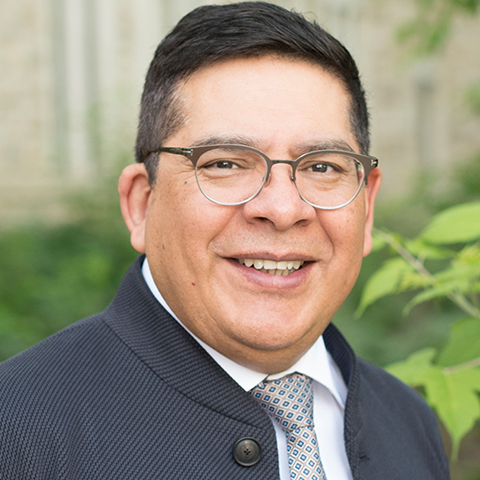 As a clinician/scientist, Dr. Mendez' research focus is in functional neurosurgery, brain repair, stem cells, and remote presence robotic technology. His laboratory research has been supported by peer-reviewed funding from a number of sources including the Canada National Centers of Excellence, Canadian Institutes of Health Research, and Canada Foundation for Innovation. For the past decade, he has worked in the use of remote-presence robotic technology. His work in robotics has focused in rural and remote health care with particular emphasis in improving health care access to First Nation's communities. In 2002, Dr. Mendez and his team performed the first long distance telementoring neurosurgery in the world and in 2013, he reported the first experience in remote programming for neuromodulation devices. Dr. Mendez has published over 190 scientific publications and has given over 230 national and international lectures.
Dr. Mendez has received numerous awards including the Royal College of Physicians and Surgeons of Canada Medal Award in Surgery, the 2010 Canadian Red Cross Humanitarian Award, the Health Canada Award in 2011 for his contribution to the improvement of the health of Canadians and the Government of Canada Public Service Award of Excellence in 2016 for the use of remote presence robotic technology in the Canadian North.
Jay Famiglietti
Director, U of S Global Institute for Water Security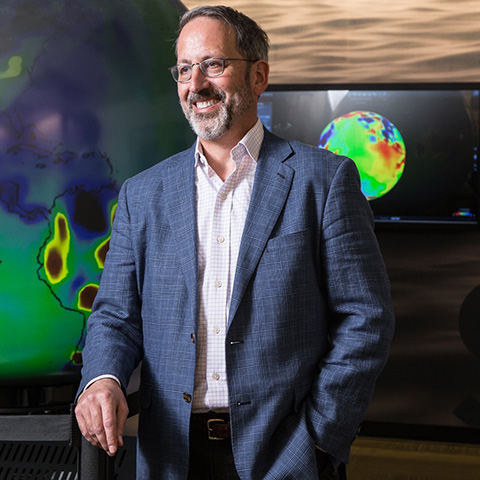 Jay Famiglietti is a hydrologist, professor and the director of the Global Institute for Water Security at the University of Saskatchewan where he holds the Canada 150 Research Chair in Hydrology and Remote Sensing.
Before moving to the U of S, Famiglietti served for four years as a senior water scientist at the NASA Jet Propulsion Laboratory (JPL) at the California Institute of Technology. Prior to working at JPL, he was a faculty member at the University of California, Irvine, and at the University of Texas at Austin. Famiglietti's research group uses satellites and develops advanced computer models to track how freshwater availability is changing around the globe. A fellow of the American Geophysical Union and of the Geological Society of America, he is a frequent speaker, an avid writer, and he is committed to science communication. He is a regular advisor to state, provincial and federal government officials and his work is often featured in the international news media.