Get involved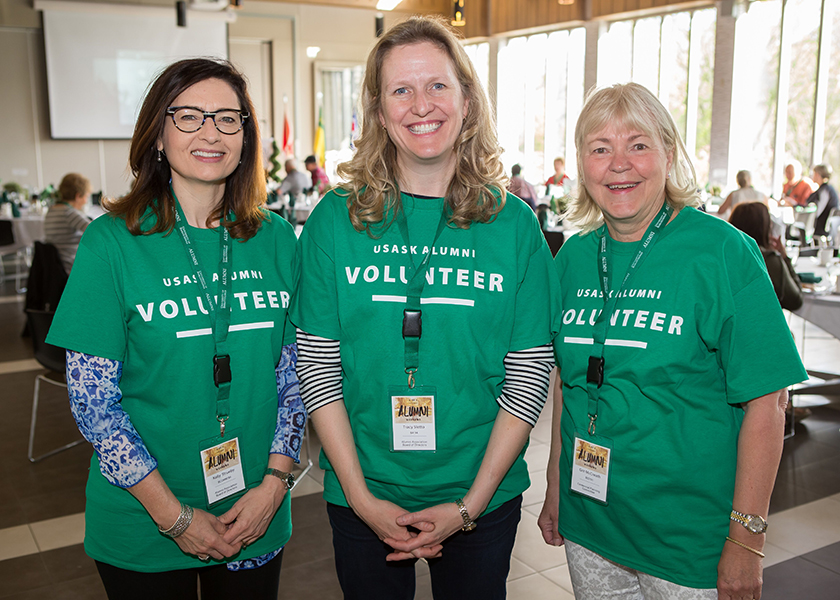 An event like Alumni Weekend wouldn't be possible without help from wonderful volunteers. If you're interested in contributing your time and talent this year, we have many shifts available over the course of the weekend to suit a variety of schedules and capabilities.
Reunions
Are you interested in becoming a reunion co-ordinator? 
The University of Saskatchewan Alumni Weekend aspires to the best forum for alumni to connect, learn and celebrate. We want to celebrate our USask volunteers and provide opportunities for you to create meaningful engagement with us, and help us create a strong, focused and sustainable reunion program.
Join us for a Reunions Roundtable on Saturday, September 22 at 1 PM for 75 minutes to learn more about our reunions program, how to get involved, and how we can support re-connecting of you and your classmates. This is a great opportunity to grow in your understanding of volunteer participation at the U of S and how to create a team of reunion organizers. The session will take place on the U of S campus.
Attendance is free but registration is required as space is limited. 
Reunion Volunteer Training  
Arts 106
1 pm – 2:15 pm