TRACE ME Smart ID
Proven Lost Luggage Protection
Every year, over one million bags go missing at airports globally, and are never returned to their owners.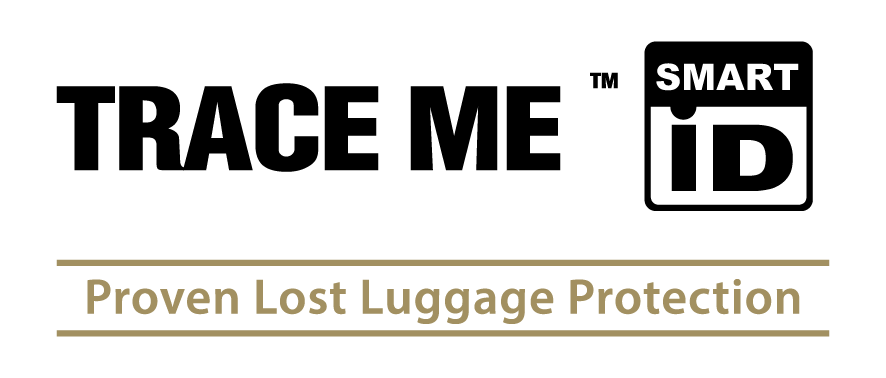 Attaching a TRACE ME Smart ID luggage tag helps prevent that happening to you. Integrated with the SITA WorldTracer global baggage tracing system, your Smart ID will work at virtually all airports and airlines around the world. If your bag doesn't arrive, TRACE ME prevents it being lost forever and accelerates its return.
Self-Print Smart ID
To get your FREE 3-month trial, email alumni.office@usask.ca with "TRACE ME Luggage Tracker" in the subject line. Within 72 hours, you will receive a link to download your own personal Self-Print TRACE ME Smart ID. It's secure, anonymous and provides you with complete peace of mind when you travel.
Once you receive you Self-Print Smart ID follow these six simple steps to protect your luggage:
Copy and paste the URL into your web browser to download your Self-Print Smart ID.
Print the whole document (3 pages). It is recommended to print single sided.
Go to https://register.tmlt.co.uk to register your Self-Print Smart ID which activates a 90 day tracing service.
Cut out the Self-Print Smart ID to the required size to fit into your own luggage tag holder. The grey dotted line is the minimum cutting size.
Attach your registered Self-Print Smart ID securely to your bag, ensuring the serial number is visible. Check-in as normal.
For even greater protection, place or tape the Inside Bag ID Sheet (page 2) inside your luggage, ensuring the complete page is visible.
Smart ID Packs
For ongoing protection, you can get 40% off when you purchase TRACE ME Smart ID packs. These include a durable luggage tag with 12 month renewal membership, and also come with a USD $500 Product Performance Warranty. Simply purchase online and enter the appropriate PROMO code at checkout.
PROMO Codes:
USASK-SING   TRACE ME Smart ID - Single Tag
USASK-TWIN   TRACE ME Smart ID - Twin Pack
USASK-FOUR   TRACE ME Smart ID - Four Pack