Wayne Brownlee is a 2021 recipient of the USask Lifetime Achievement Award.
This award recognizes a graduate for an outstanding lifetime of accomplishments and contributions to the social, cultural and economic well-being of society.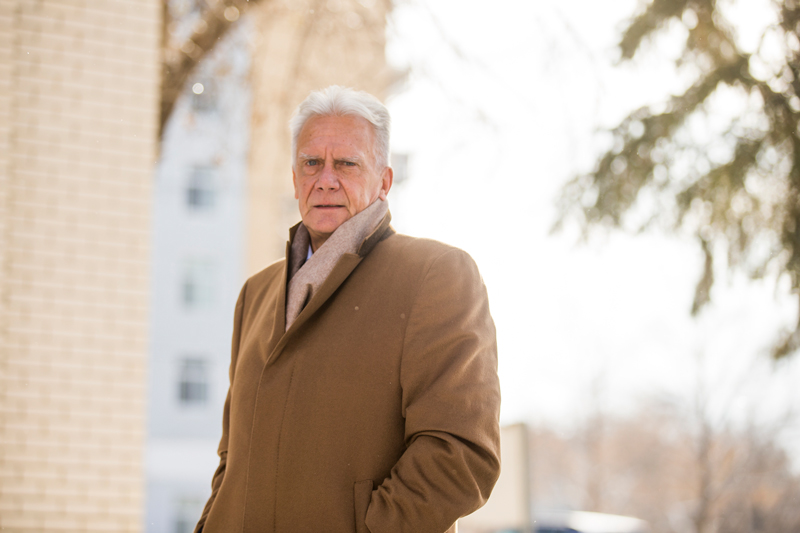 By Leslie-Ann Schlosser 
 
You can feel the natural spirit of generosity that shines in Wayne Brownlee (BSc'75, MBA'77) the moment you meet the remarkable USask alumnus.  
 
This trait is even more prevalent when he starts describing the charitable organizations he helps and the projects his foundation supports. It's clear there is a raw passion and pure joy that stems from his involvement in helping his community.  
 
Brownlee loves to give back and has done so in many facets throughout his life. The philanthropist and businessman has made a reputation throughout Saskatchewan as being a sought-after leader, volunteer and changemaker. He credits curiosity as the driving factor in his wildly successful life.  
 
"I'm sure other people are more successful, but it's hard to train people to be curious, and I feel that's what I am," said Brownlee. Brownlee, who was born in Biggar Sask., said his innate curiosity and critical thinking skills bloomed while a student at the University of Saskatchewan. 
 
After completing his bachelor of science degree, Brownlee knew he wanted to explore more education options and entered USask's MBA program to continue his studies. He describes himself as competitive by nature and the MBA program fed his knack for problem solving and his competitive spirit.  
 
"The MBA program was kind of an eye opener for me. I actually had more of a natural aptitude towards that. I enjoyed the casework. I enjoyed the business game competition that the university put on at that time. 
"Problem solving has been an earmark of my career. I considered myself, and still do, a problem solver."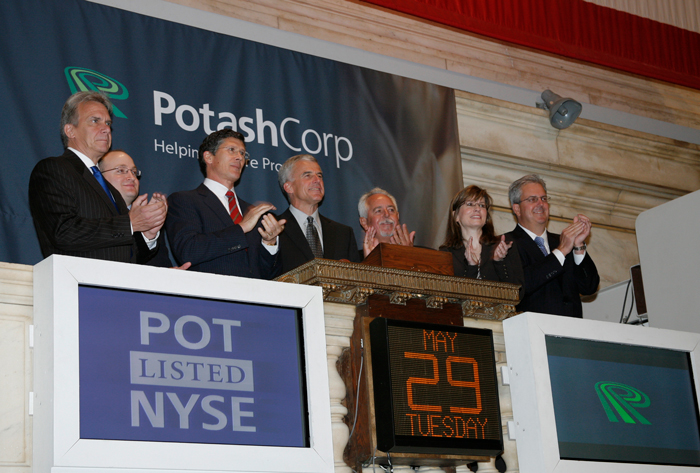 After university, Brownlee dove headfirst into his career. He worked in the Saskatchewan government for 12 years, which served as a base for his extensive knowledge in public policy.  
 
Eventually, he found his way to PotashCorp as head of business development. Brownlee led transformational changes within the company, including its privatization and transition from a provincial Crown corporation into a publicly traded company.  
 
"I love business development because trying to create value in your company and create value for shareholders was so interesting," said Brownlee.  

Brownlee was a key player in building relationships and negotiating with other global potash companies.  It was during this time in his career he said he could really flex his negotiation muscles.  
 
"Negotiation is a bit of a learned skill, but I really learned to love that process where you're trying to get a good deal," he said. "I'm just so fortunate to have been in this place to have done that." 

He retired in 2018 as executive vice-president and chief financial officer of Nutrien after an illustrious career.  

What's impressive is the fact that his philanthropic efforts have been equally, if not more so, impactful than his business career.  
 
Throughout his career at PotashCorp, Brownlee committed himself to volunteering with various charities and devoted his time to helping his community by serving on many boards and organizations. This included being a member of the USask Edwards School of Business Dean's Advisory Council.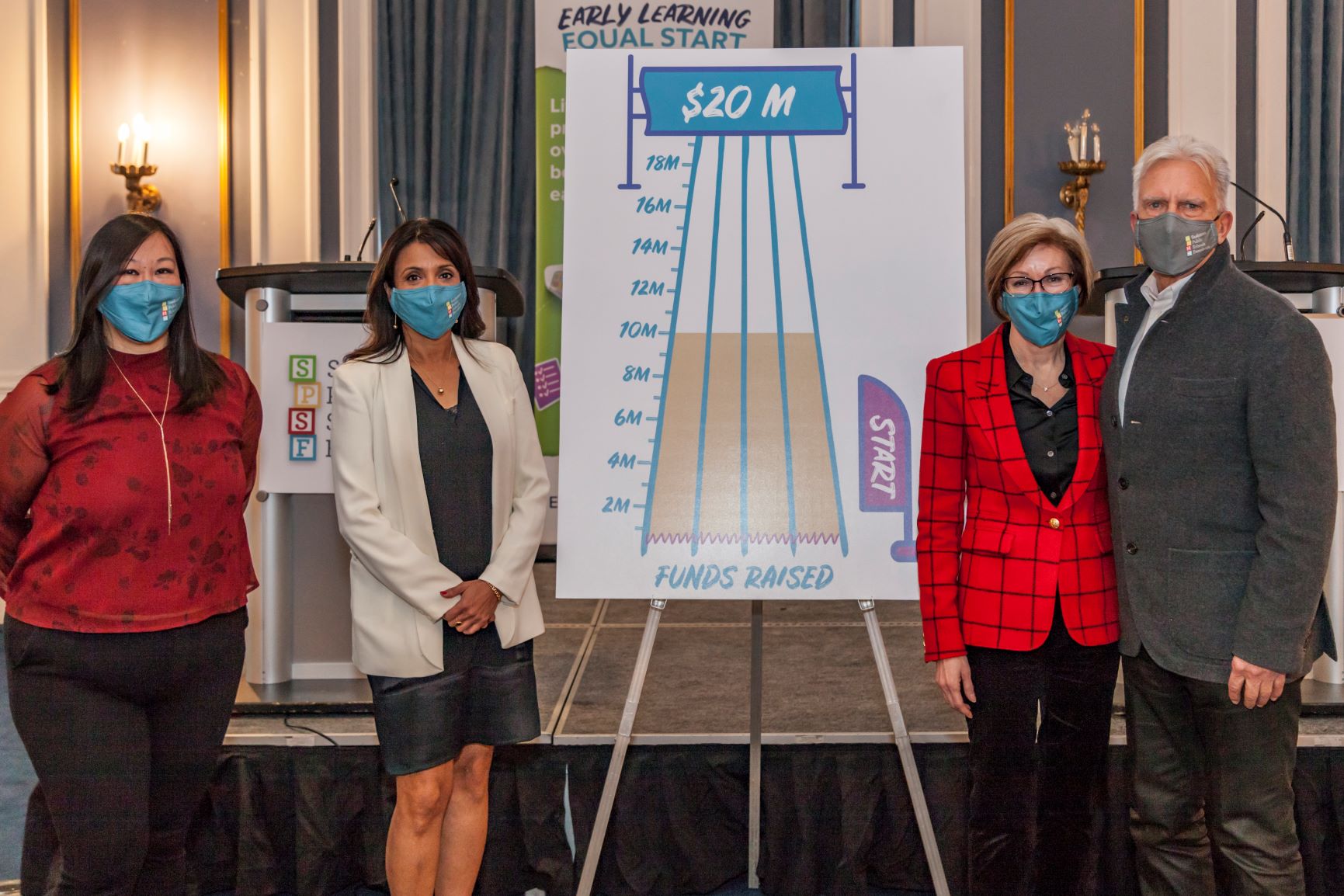 Recently, the Brownlee Family Foundation gifted $10 million to the Saskatoon Public Schools Foundation's literacy program, Early Learning Equal Start. The gift is one of the largest donations in Saskatchewan history towards education and will help young students receive better access to education, earlier on in their lives.  
 
The cause is near and dear to Brownlee, who is extremely passionate about creating equal access to learning and making a better tomorrow for Saskatchewan youth.  

"In our inner-city schools, 60 per cent of the kids do not attain Grade 3 literacy by the completion of Grade 3. Literature says if you don't have Grade 3 by the end of Grade 3, 80 per cent will not graduate from high school," said Brownlee. "This is my biggest passion; to fix this problem and to make society aware of this." Full-day kindergarten, access to tutoring services and summer reading programs are just a few of the ways the program hopes to address this problem.  

Brownlee has travelled the globe, negotiated with world leaders and mastered the geopolitical landscape all while retaining his subtle Saskatchewan humbleness and charm.  

In retirement, he is shifting his focus to giving back to the province that allowed him the opportunity to explore, create and grow his curiosity; a curiosity that got its start at the University of Saskatchewan.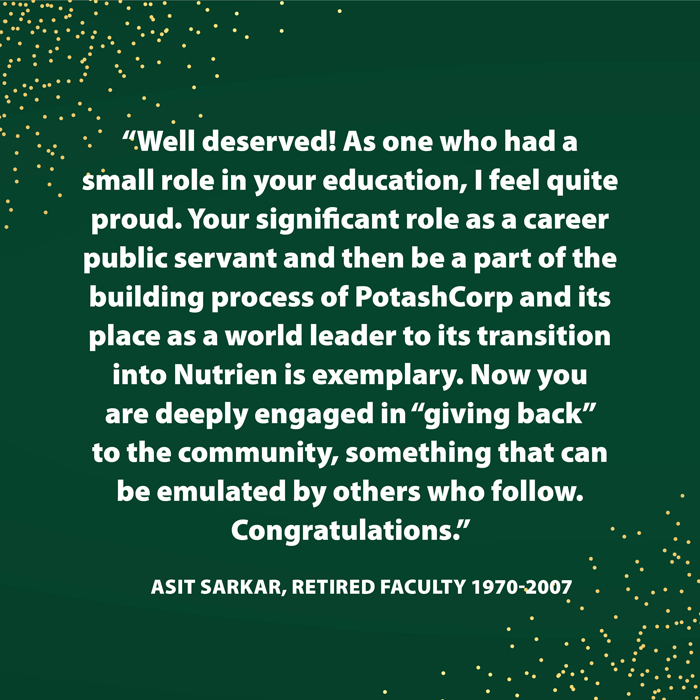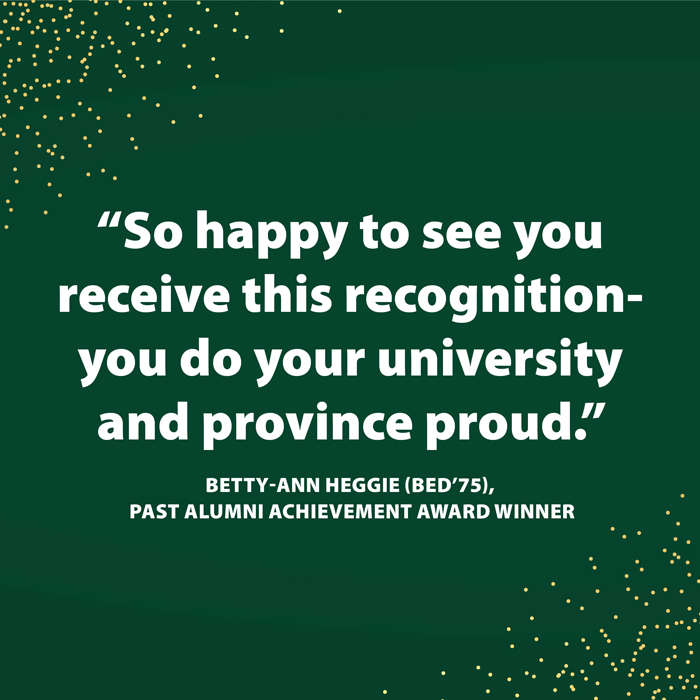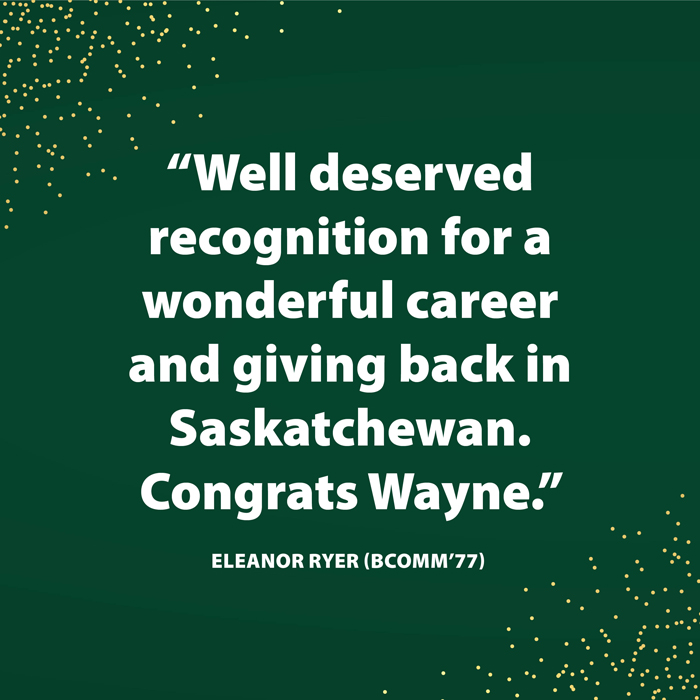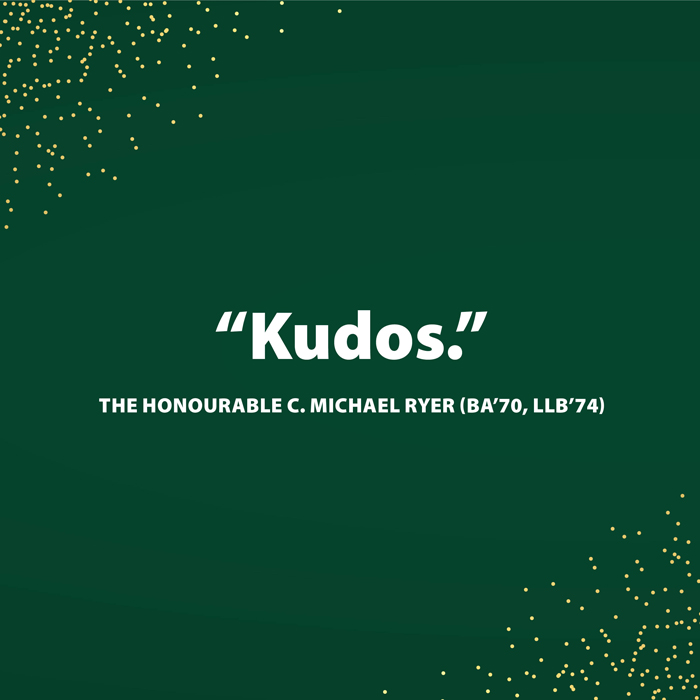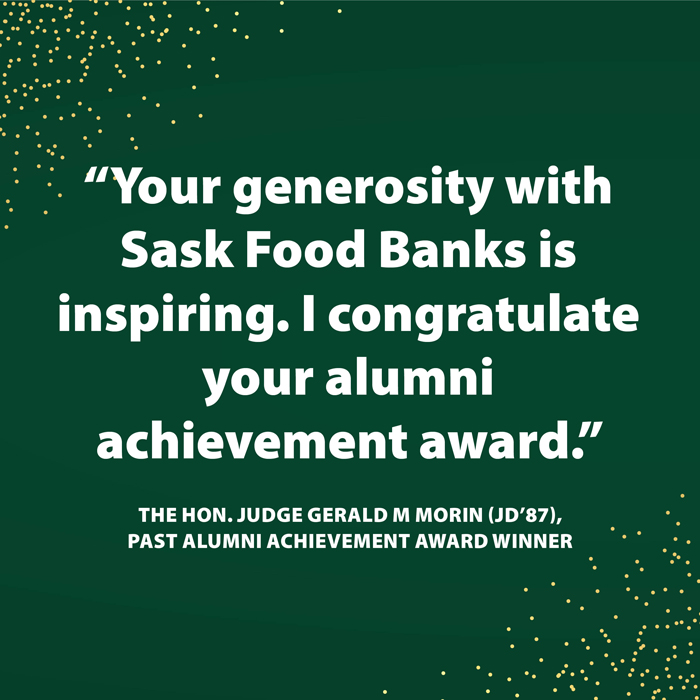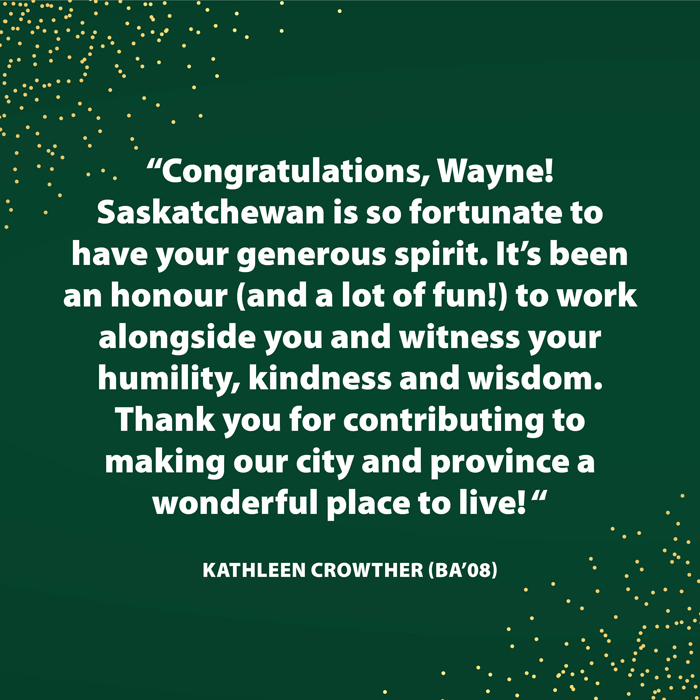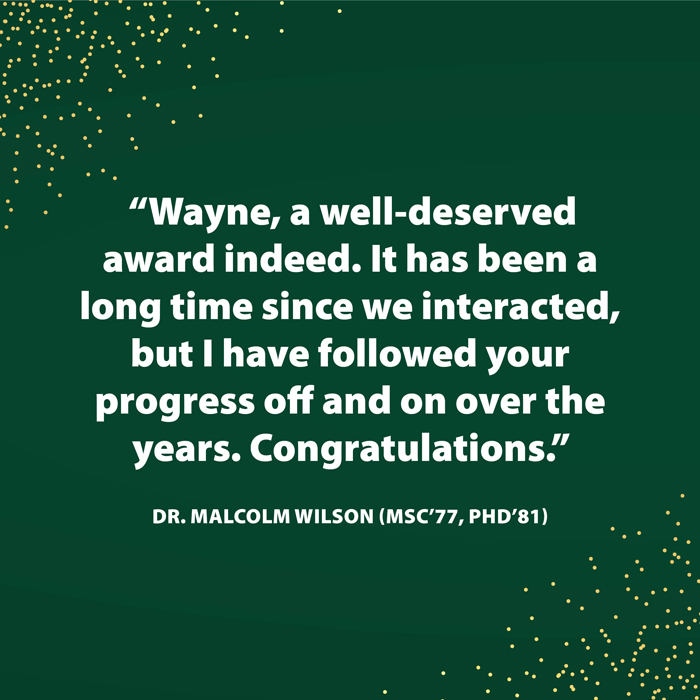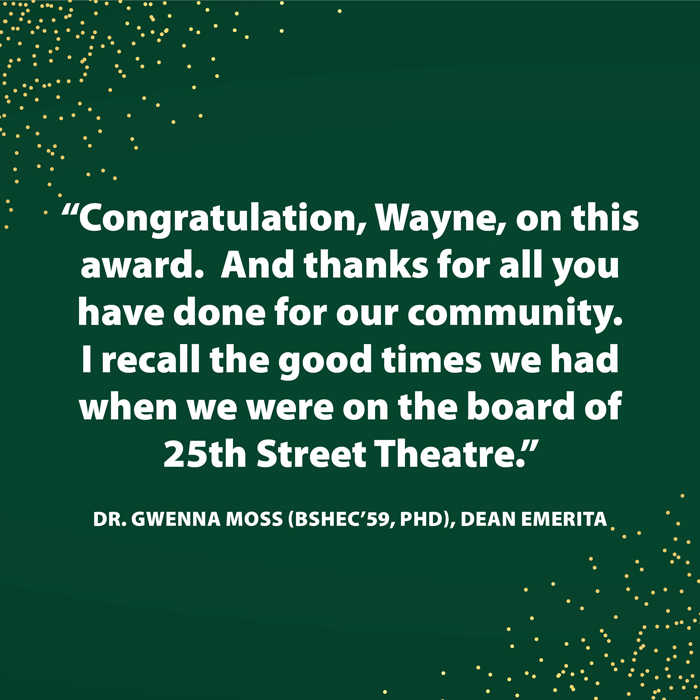 A TRADITION OF EXCELLENCE