Ruth Cuthand is a 2021 recipient of the USask Lifetime Achievement Award. This award recognizes a graduate for an outstanding lifetime of accomplishments and contributions to the social, cultural and economic well-being of society.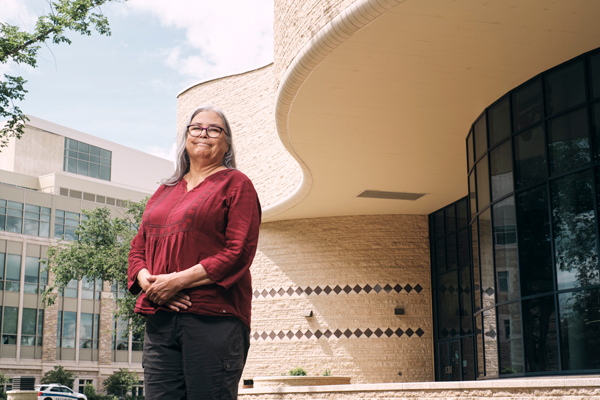 By John Grainger
It's unlikely that Ruth Cuthand (BFA'83, MFA'92) realized the impact the University of Saskatchewan would have on her when she first set foot on campus as an undergrad.   
 
It's also unlikely she would realize the eventual impact she would have on the institution itself. 
 
That impact with USask has been so rewarding she's being honoured this year with a prestigious Lifetime Achievement Award, one of only five recipients. 
 
"When I heard I was a little taken aback. I kind of feel I'm just starting my life," she laughed. 
The acclaimed Indigenous artist and teacher always knew a post-secondary education was in the cards for her. 
 
"In my family, it was kind of expected that I go to university," recalled Cuthand, who was born in Prince Albert, Sask., with Plains Cree and Scottish heritage. 
 
Her father was an Anglican minister and she and her family travelled around to what were called "Indian missions" in various communities across the Prairies. 
 
She recalled her father saying how much he enjoyed working with younger people and she found herself echoing him years later. 
 
"I love being around young people. I love their energy. They have this whole life ahead of them and they're all excited about learning," she said.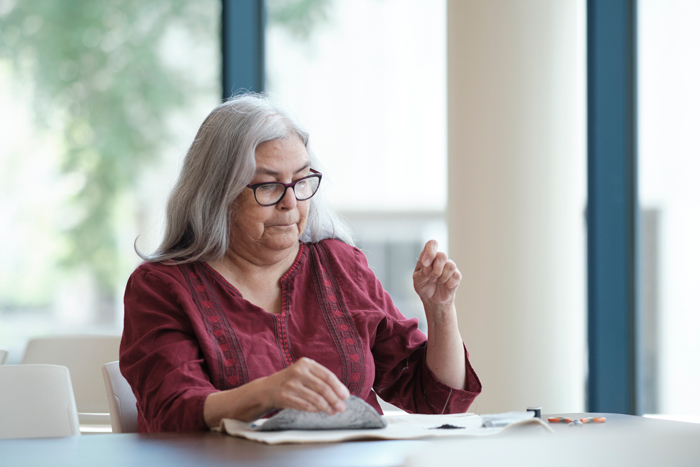 Growing up in southern Alberta on the Blood Reserve near Lethbridge, Cuthand met renowned Indigenous artist Gerald Tailfeathers, who inspired her to become an artist herself. It's that inspiration that fueled her passion and led her to pursue a degree in fine arts. 
 
Cuthand entered USask's fine art department as a mature student. Her age set her apart from her younger peers which she said was a challenge. That was just fine for her because she was able to develop and focus on her passion for art. 
 
"By the time I was that old, I knew that's what I really wanted to do." 
 
When she graduated, she took a one-year job teaching art at the now defunct Saskatoon Survival School. When the term was over, she considered getting an education degree, but instead found another job, this time teaching art history at the Saskatoon campus of First Nations University of Canada. 
 
With that experience, and a healthy bit of life experience under her belt, she returned to USask to work on her masters.  
She knew USask would afford her the ability to teach while providing time to create art. 
 
This is when Cuthand realized her true calling and has maintained a pivotal role in teaching ever since.  
 
"What I really liked the best was watching the students and then suddenly, you'd see a shift in them and their brain would start. That's what I really like, was when knowledge hit them," she said.  
 
She was named artist-in-residence for the Gordon Oakes Red Bear Student Centre in 2018 and enjoyed regular contact with students. There, Cuthand was able to teach students that blending art with education was possible.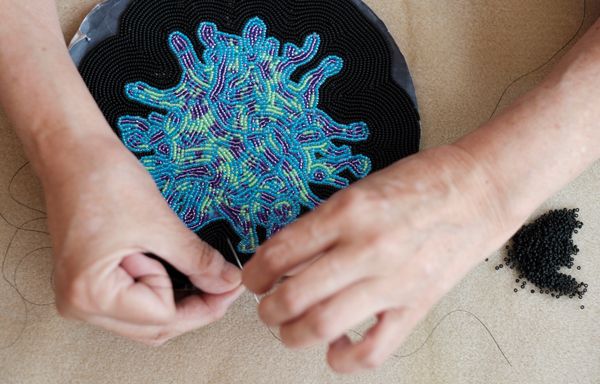 A year later, Cuthand took up a residency position at USask's Health Sciences building. She was able to use her beading to highlight how the arrival of European traders viruses decimated Indigenous populations in the Americas.  
Cuthand's work has often highlighted societal issues for Indigenous peoples in Canada. Some of her most famous work comes from her Trading series in 2009, which featured beadwork images of viruses as a commentary on colonization.   
"I really like doing the beading circles at the university because I meet all kinds of people," she said.   
The talented and multi-dimensional artist, Cuthand was honoured with a Saskatchewan Government's Lieutenant-Governor's Arts Award in 2013 and was recognized by the College of Arts and Science as an Alumni of Influence in 2016. Her art can be found in galleries across Canada, including the Remai Modern in Saskatoon.  
Her art challenges colonialism and racism, but she often adds a dose of humour into her works as well.  
Cuthand is quick to credit the support of USask colleague Jennifer Budney who helped propel her works to larger audiences with a retrospective and cross-country tour.  
"That really helped my career as an artist. Now I'm just beading art and living the life that I love," Cuthand said.   
"I love the spot I'm in. This is a perfect fit for me."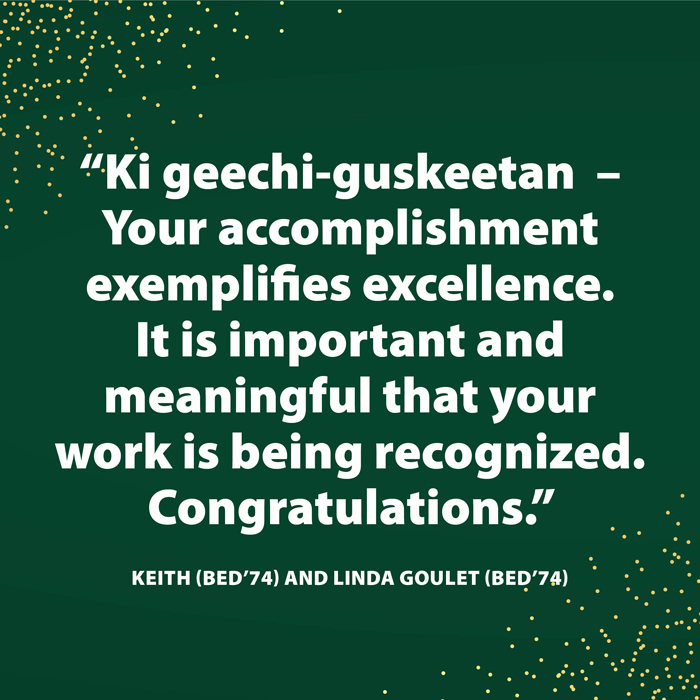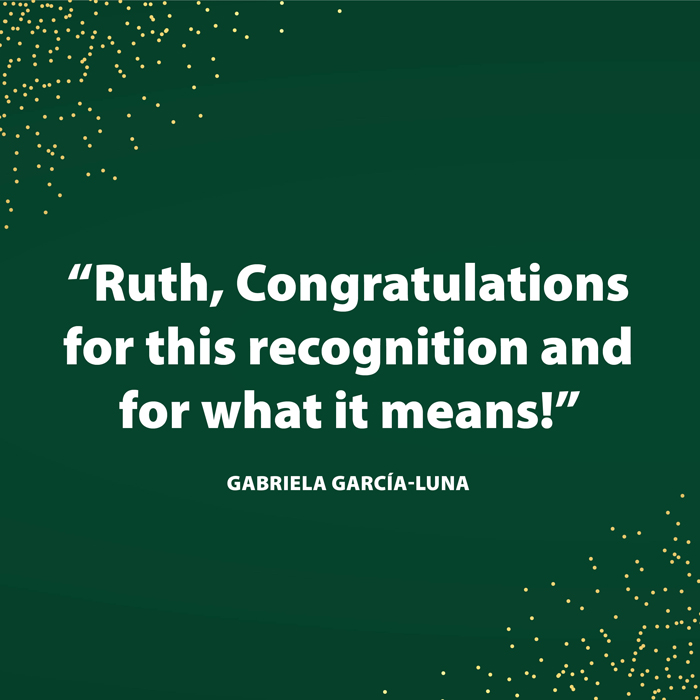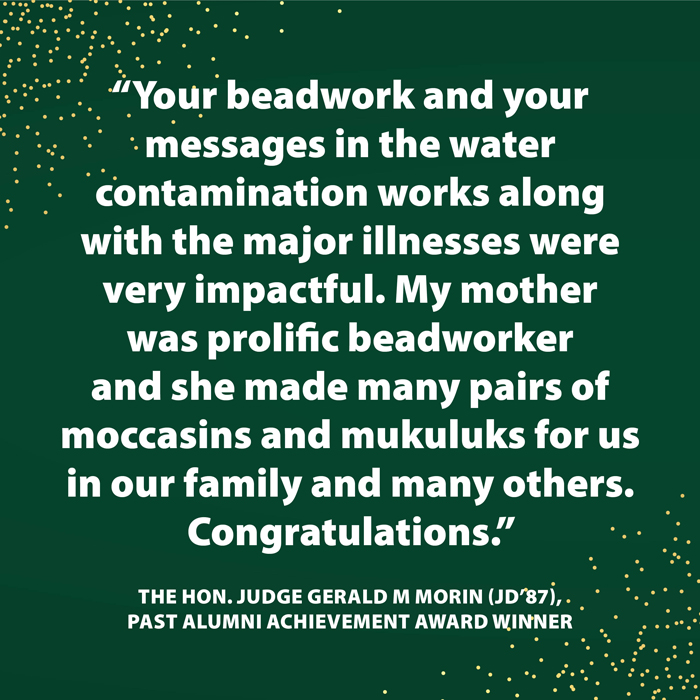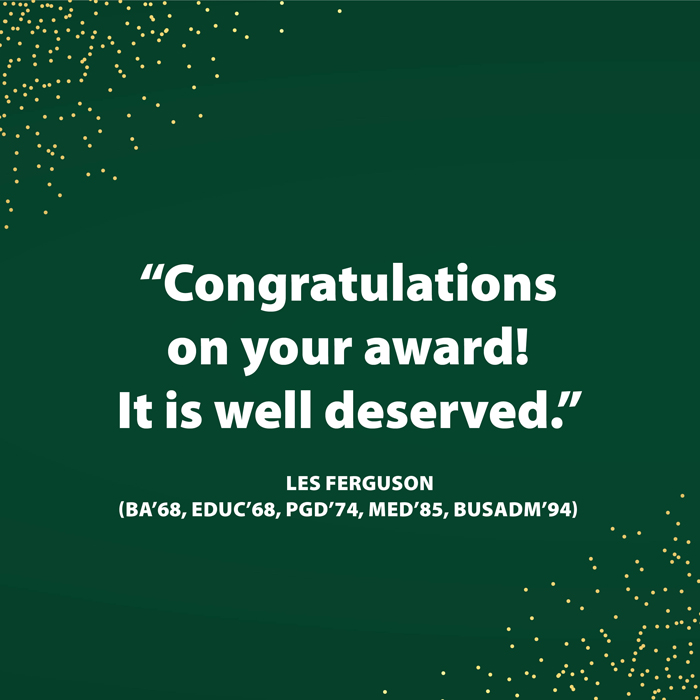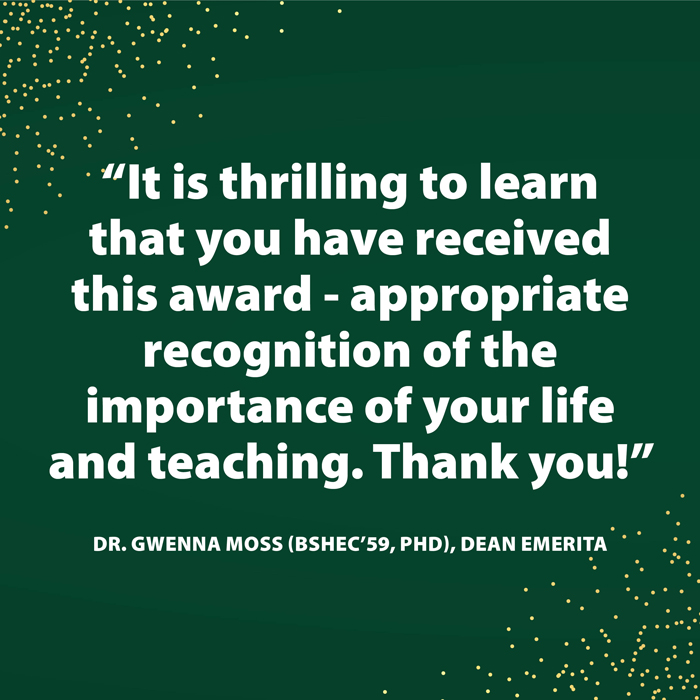 A TRADITION OF EXCELLENCE