Heather Kuttai is a 2021 recipient of the USask Lifetime Achievement Award.
This award recognizes a graduate for an outstanding lifetime of accomplishments and contributions to the social, cultural and economic well-being of society.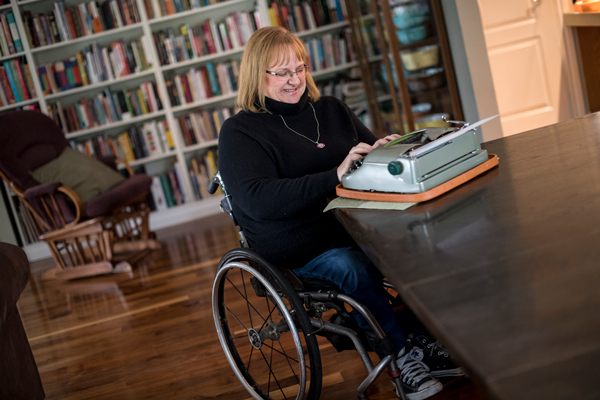 By John Grainger
As an undergrad at the University of Saskatchewan, Heather Kuttai (BA'94, MSc'09) found a nice, quiet space on campus where she would often spend her lunch hours with Darrell Seib, whom she would one day marry. 
 
"It was a little spot on the second floor of Arts and Science where you could sit and look at this big, huge tree that would change with the seasons," said Kuttai. "I would sit there and read and Darrell and I would have our lunch there a lot." 
 
But the path she took to find that idyllic spot on USask's campus was not easy for her. Kuttai has been a paraplegic since suffering a devastating injury from a car crash as a six-year-old. 
 
The place she would learn to get around in a wheelchair turned out to be the very same place she would learn to find passion later in life. That place was the USask campus, and this year, Kuttai is being honoured with an Alumni Lifetime Achievement award. 
 
"When I was injured with my spinal cord injury, I did my hospitalization at (Royal University Hospital). I learned to push and use the wheelchair right on campus and I never imagined I'd be a student there," she recalled. 
 
Talking about the ties she has forged with USask is an emotional topic for Kuttai. 
 
"Who would I be without my university education? There's no aspect of my life it hasn't touched."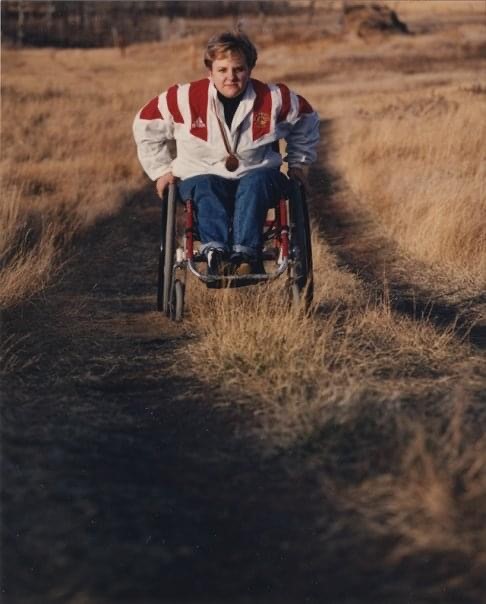 After her accident, it would have been easy to go back home to the farm with her parents and then do nothing but simply exist with little hope and few expectations for a future.
"There was just no imagination for me to accomplish much of anything after I was hurt. It wasn't even taken for granted that I would go home with my mom and dad." 
However, her dad, George, had other ideas. He introduced Kuttai to sport and pushed her to try, to work, and persevere. His dedication and belief in his daughter opened doors for her around the world where she would become an accomplished athlete and Paralympian medal winner who would participate in shooting events in the 1988 and 1992 Paralympics in Seoul, South Korea and Barcelona, Spain. He also pushed her to enrol in university. 
 
Her achievements in sports fuelled her desires to accomplish more and she always found herself back on the USask campus. 
 
"When I started university, I also started travelling internationally with wheelchair sport and the intersection of those two just unveiled a new identity to me." 
 
It was then that Kuttai realized that living with a disability was something not to be overlooked or dismissed. All of a sudden, she found other people with disabilities who were living fulfilling lives and people she could look up to. 
 
"Wheelchair sport brought in a whole community for me of people who saw disability in an entirely different way than I did." 
 
Back on campus, Kuttai's classes provided something new as well. 
 
"My classes introduced people to me, introduced women writers, women writers with disabilities and it changed the trajectory of my life." 
 
Finally, her life's puzzle fit together. The USask campus community and the curriculum she was studying made sense to her. She knew she was in the right place.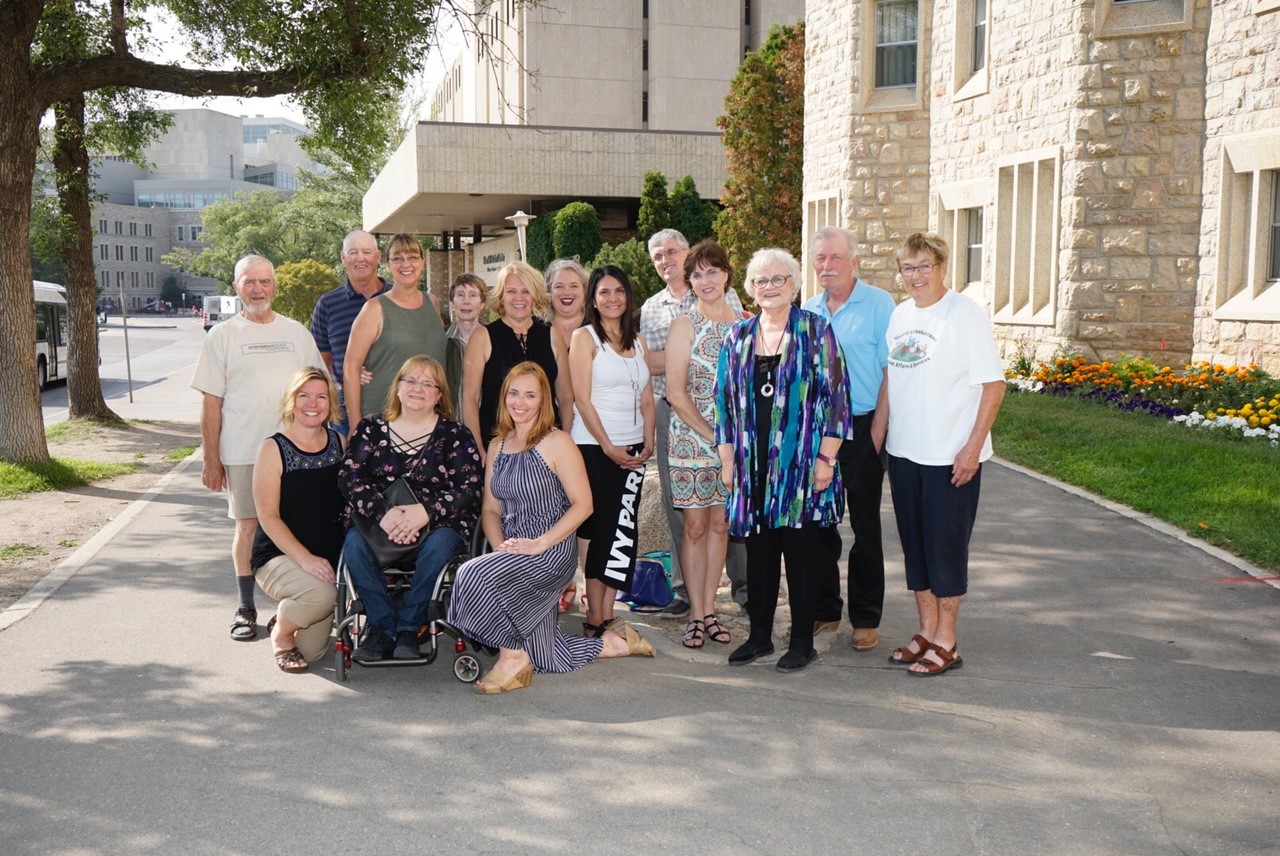 Kuttai's drive for inclusion for people with disabilities led her to get a job on campus where she would eventually spearhead the creation for the Disability Service for Students unit (now called Access and Equity Services) and the Student Central services. Those two areas champion students with disabilities throughout the academic career at USask by ensuring they have the same opportunities as other students. 
 
She also put her life out there for all to see when she wrote Maternity Rolls, a book about her life as a disabled woman and mother. 
 
Another pivotal event for Kuttai was during a meeting with Irwin Cotler, a former Quebec Member of Parliament and founder of the Raoul Wallenberg Centre for Human Rights. That visit had a profound impact on how she would live her life. 
 
"He said, 'It matters not if you are alive to see the efforts you make to change the world. You still have a duty and a responsibility to try.' 
 
"That motivates me all the time, that feeling that I have a duty and a responsibility to try, even though I can't work in a traditional office setting anymore because of disability reasons." 
 
Kuttai has come a long way from that view of the tree outside the Arts and Science building. Her drive is now to continue to provide a view for to the future for people with disabilities.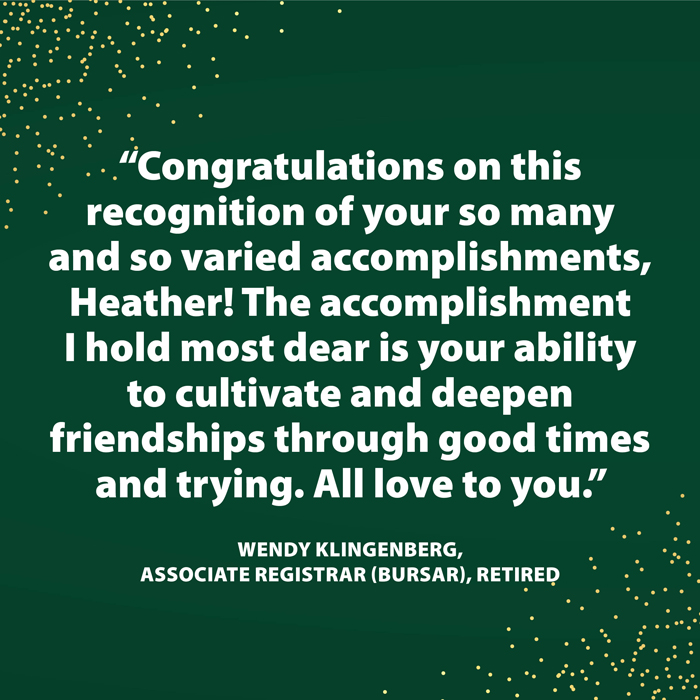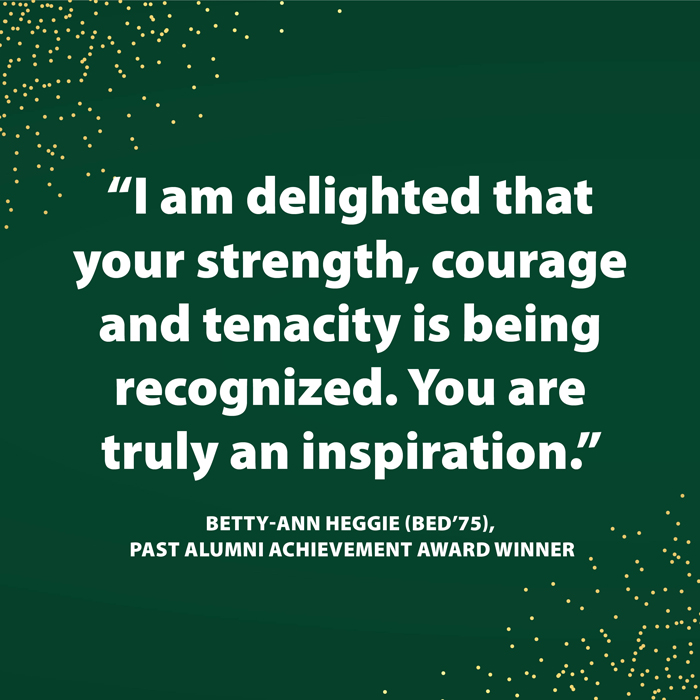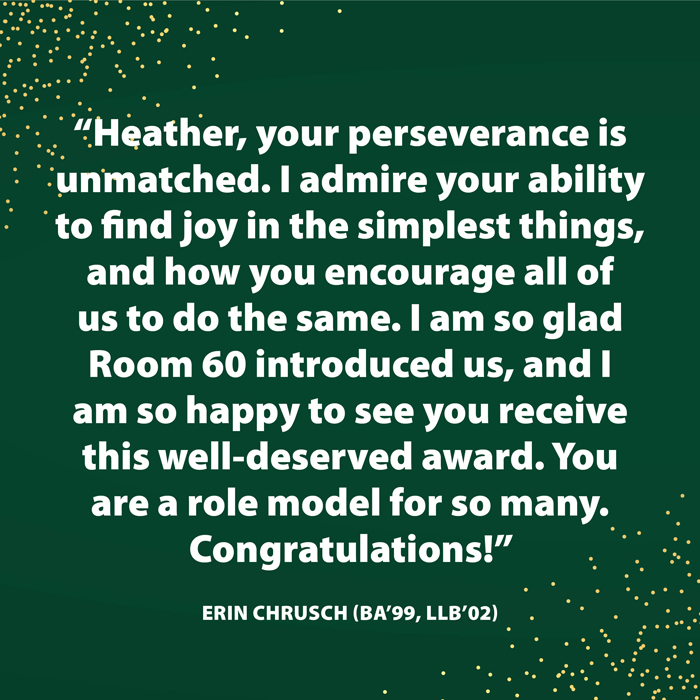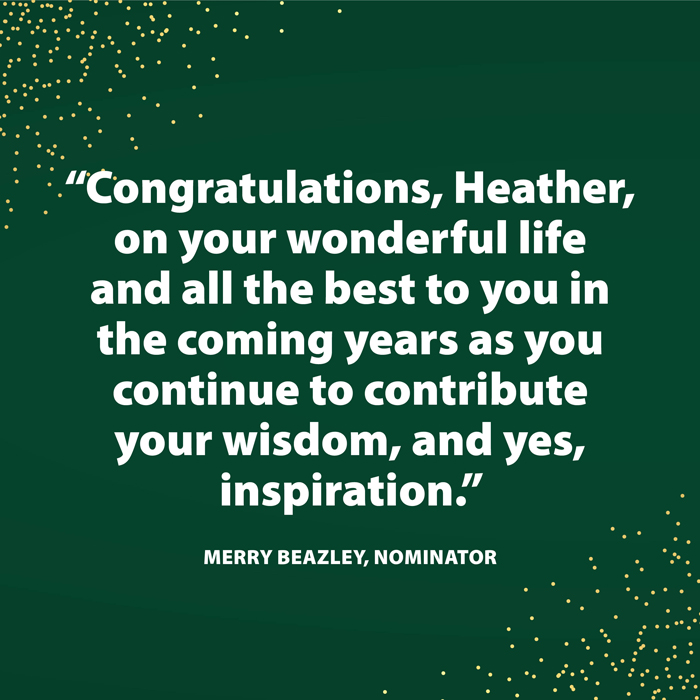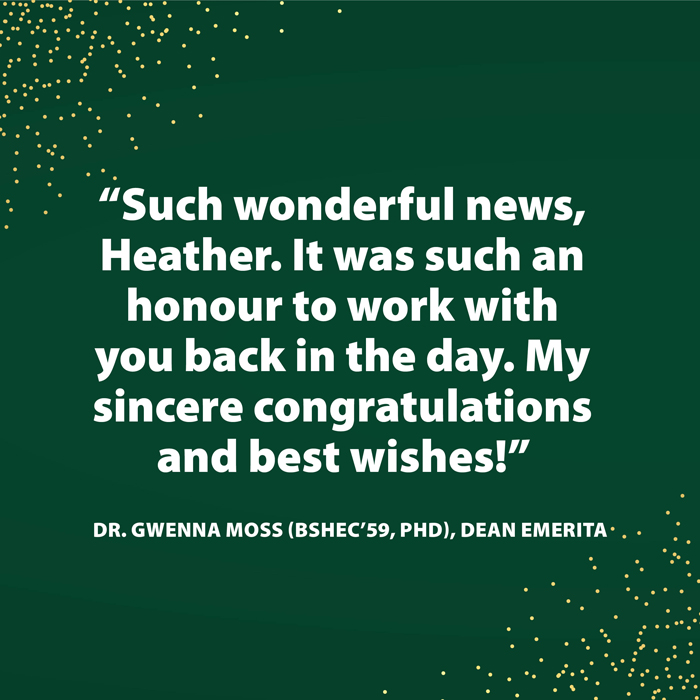 A TRADITION OF EXCELLENCE