Dr. Jennifer Welsh is a 2021 recipient of the USask Lifetime Achievement Award.
This award recognizes a graduate for an outstanding lifetime of accomplishments and contributions to the social, cultural and economic well-being of society.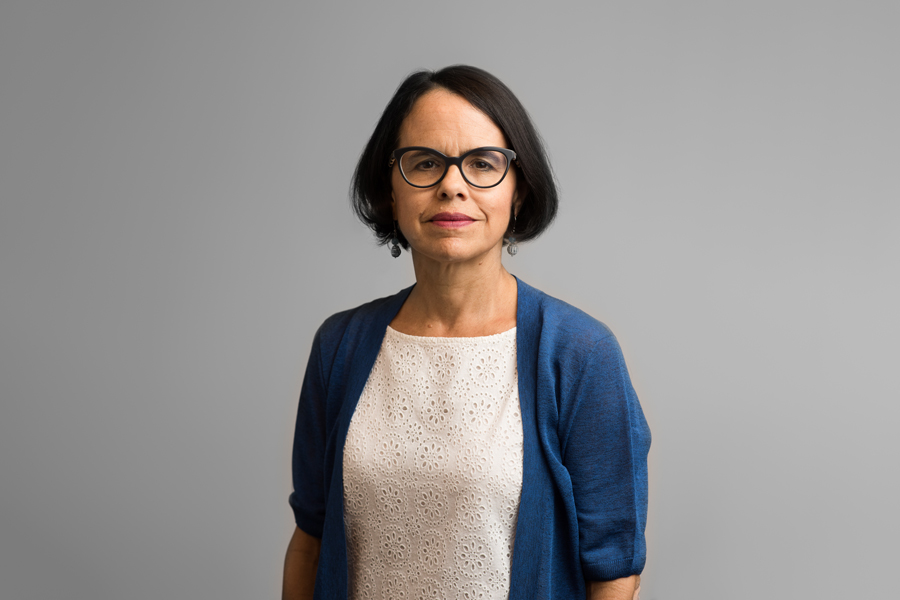 By John Grainger
The province's first female Rhodes Scholar almost wasn't one. 
 
Dr. Jennifer Welsh (BA'87, PhD) had made it through a provincial interview process and was scheduled to be an interviewee next by the prairie panel who would then declare its selection for the prestigious global competition which provides a spot at the venerated Oxford University in England. Established in 1903, the Rhodes Trust funds 88 scholars each year from 32 different countries with 11 Canadian students selected annually. 
 
The issue was Welsh was involved in a political convention in Ottawa at the same time as the regional interviews were scheduled.
 
"I said, 'Well, thank you very much, but I'm actually not going to be here for that weekend and I can't come to the interview.' 
 
"And I remember the secretary, who became a very good friend and mentor, said to me, 'you know Jennifer, I think maybe you should call your parents and then call me back.' " 
 
Welsh wasn't convinced she'd ever actually get the scholarship and wasn't too sure she should bother trying to get to the final interview. 
 
"I remember calling my parents and they telling me I should really go to this interview, so you should make it happen. Of course, I did. 
 
"But I was slightly clueless. I really laugh when I think back on that. What would have happened if I hadn't gone?" 
 
Welsh, was successful in obtaining the Rhodes Scholarship and did go to England.  
 
This spring, Welsh is being honoured by the University of Saskatchewan with an Alumni Lifetime Achievement award. She was the first woman from Saskatchewan to win the celebrated scholarship.  
The girl from the Canadian prairie recalls heading to those hallowed halls of Oxford academia and soon realizing she could hold her own with any other student attending there.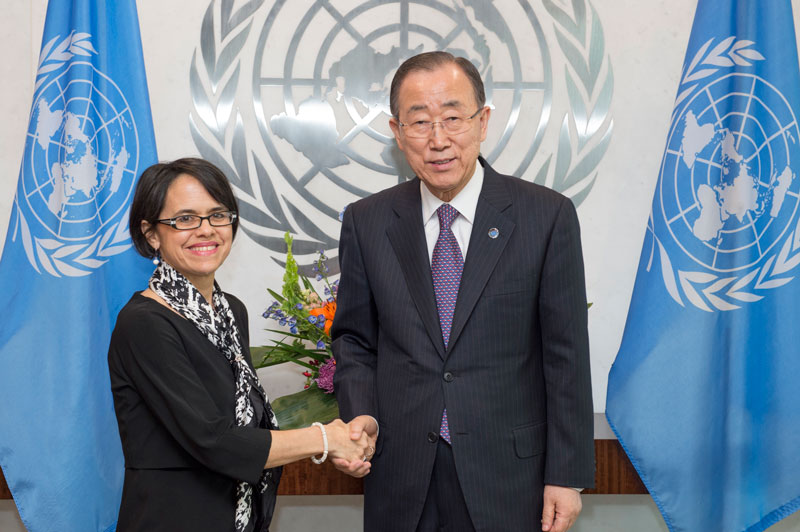 "One thing really sticks with me from that two-year period. I worked incredibly hard and I think I was quite intimidated. I had never been overseas before let alone the (United Kingdom). 
"I was really struck in retrospect how a young woman from a public university from Western Canada could hold her own with her classmates who had been to Yale, Harvard and Princeton. 
 
"I don't think it's about me being special. I think it's about the quality of education I got and if I had to do it all over again I would still go the University of Saskatchewan  … because it prepared me superbly well for graduate school." 
Once she completed her master's, she stayed at Oxford to obtain her PhD. From there, Welsh's keen interest into developing global policy for the protection of people carved out her reputation as a resource not only for institutes of higher learning, but for governments and organizations such as the United Nations.  
 
In 2013, Welsh was appointed by UN Secretary General Ban Ki-moon to serve as his special adviser on the Responsibility to Protect, a position dedicated to providing advice on who and where in the world requires attention to the plight of those people being persecuted or targeted for a variety of reasons including genocide. 
 
Welsh is quick to highlight two pieces of her career that have helped shape who she is. She is proud of the way she is able to translate her ideas into particular policy doctrines or statements, especially in helping author the 2005 international policy statement of the Canadian government post the 9/11 terrorist attacks on the United States.
"I'm really proud of that work because I think it was a really important moment for Canada, a kind of pivot point."
The second piece of her career she cites as important work is her 2016 Massey Lectures, where she travelled the country to deliver lectures on international public policy.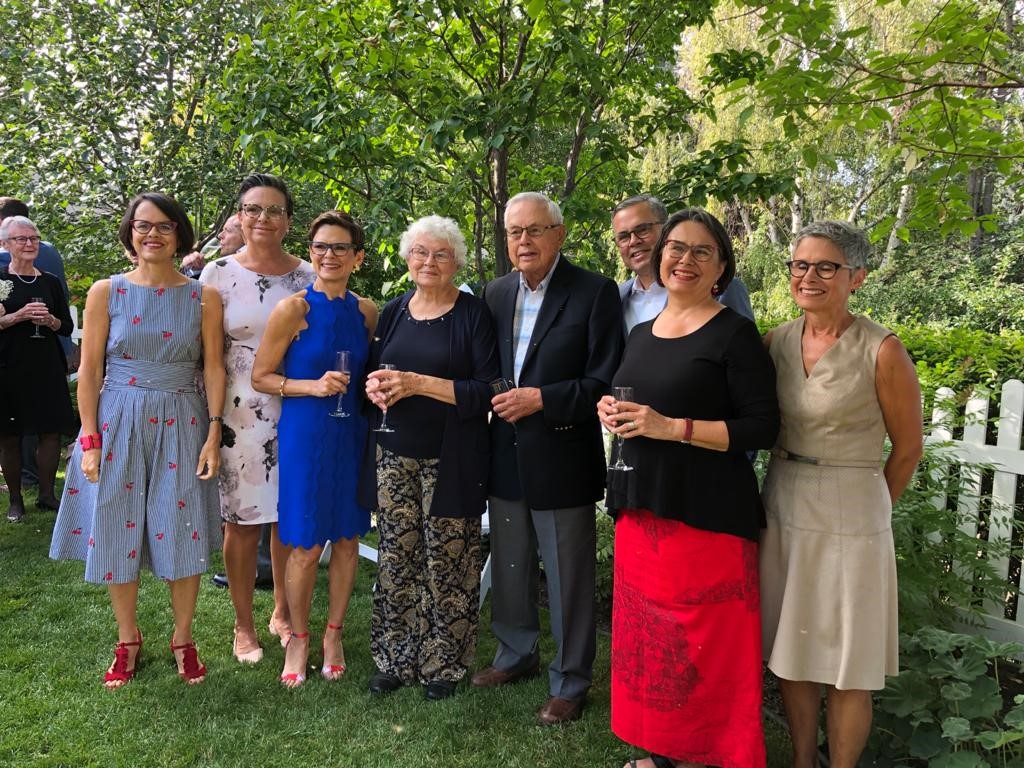 "I'm proud of the way that I seem to be catching a moment in which we in western societies were realizing that a lot of the optimism about the way the world was headed after the Cold War needed to be re-thought." 
 
Speaking about global politics publicly isn't easy because of the inherent complexities, but Welsh was proud to make the lectures accessible for her audiences across the country, including a stop at the Broadway Theatre in Saskatoon as one stop of the lectures. 
 
Welsh, now the Canada 150 research chair in global governance and security at McGill University in Montreal, is able to point to a number of people throughout her career who have provided guidance including a number of USask professors who could see something special in a young student from Regina. 
 
Welsh also credits the strength of her family ties. 
 
"I could also say, and this gets a little bit emotional, my siblings are also my mentors. They have been my best mentors. They've always known how to ask good questions when I have faced forks in the road. You can't underestimate how important that is." 
 
Welsh has always trusted guidance from her siblings and parents, just like the time when she almost didn't attend the Rhodes Scholar interview. She's glad she listened.
Congratulations Jennifer!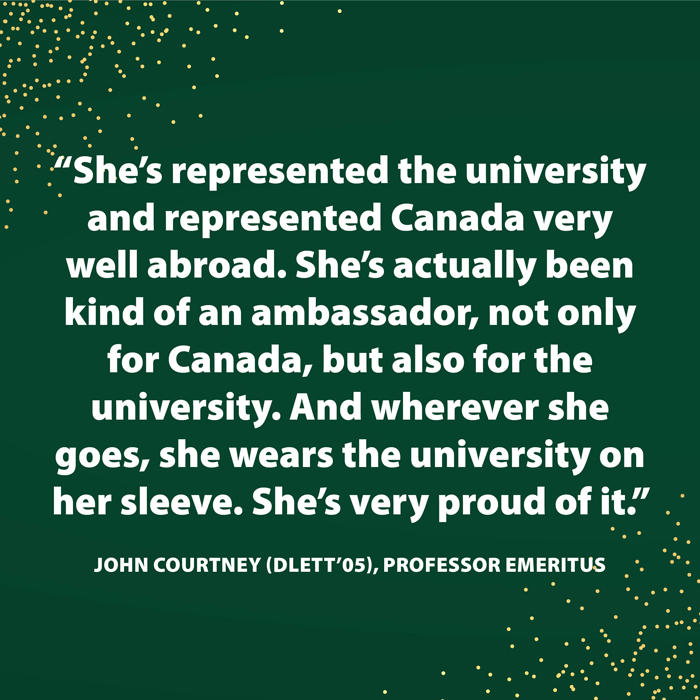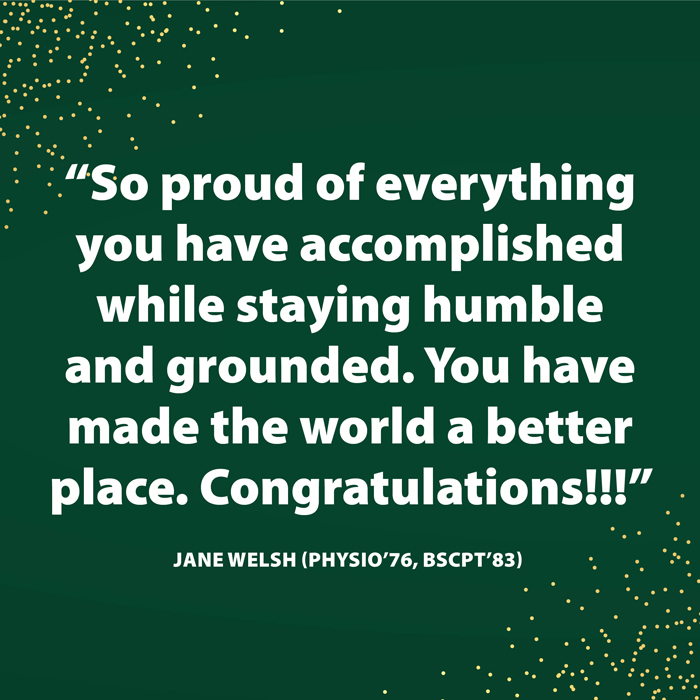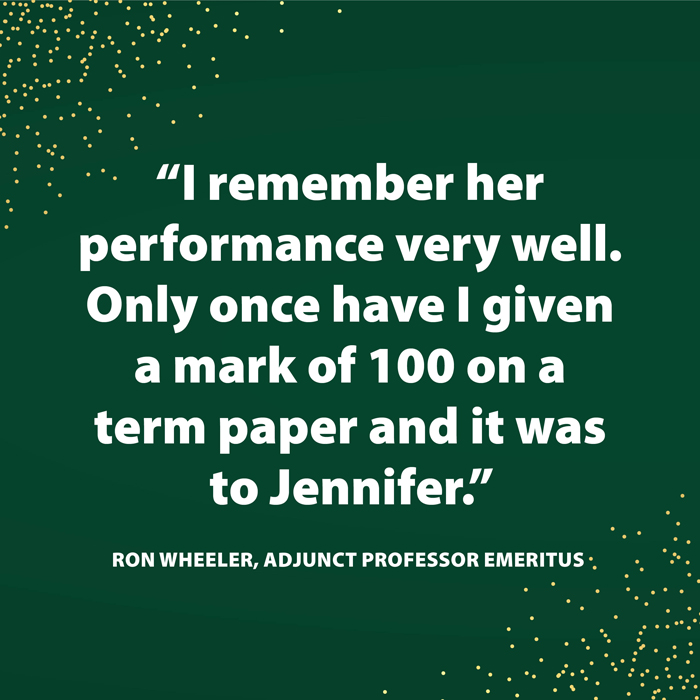 A TRADITION OF EXCELLENCE.