Dr. Steven Woods is a 2021 recipient of the USask Lifetime Achievement Award.
This award recognizes a graduate for an outstanding lifetime of accomplishments and contributions to the social, cultural and economic well-being of society.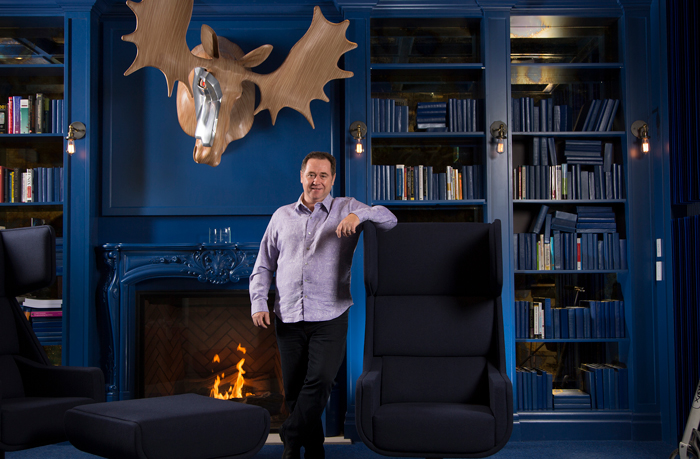 By Leslie-Ann Schlosser 
Dr. Steven Woods (BSc'87, PhD) can still remember what it was like studying on the roof of University of Saskatchewan residence buildings in the late '80s, when the balmy Saskatchewan spring weather felt like a tropical vacation.
"When finals came all the time, we would go up on the roof for residents and study up there. It was probably 10 degrees and we thought it was summer," he laughed.  
The hockey-loving kid from Melfort, Sask. knew he never really had a choice when it came to attending USask; it was a family tradition and his parents highly encouraged education. Today, he's grateful for their wisdom. His first introduction to learning sparked a lifelong itch to question, ponder and figure out the unknown. He majored in computer science, a relatively new discipline in the '80s, where he devoured the chance to learn about software.  
Since those days studying with the prairie horizon in the background, Woods has gone on to build a life of success and adventure. In his early days, he traveled the world, jumping between academia and work, even playing a stint in Australian semi-pro hockey. He completed his Masters and PhD in Computer Science (Mathematics) from the University of Waterloo and earned a post-doctoral fellowship at the University of Hawaii at Manoa, where the opportunity to catch waves in between classes was too tempting for Woods to pass up.   
He eventually found his way back to North America, where he spent time as a consultant at Carnegie Mellon University's Software Engineering Institute. At the time, the tech world was starting to light up in Silicon Valley. Woods knew he and his friends could make a difference with a revolutionary new idea and they eventually went all in producing and manufacturing it.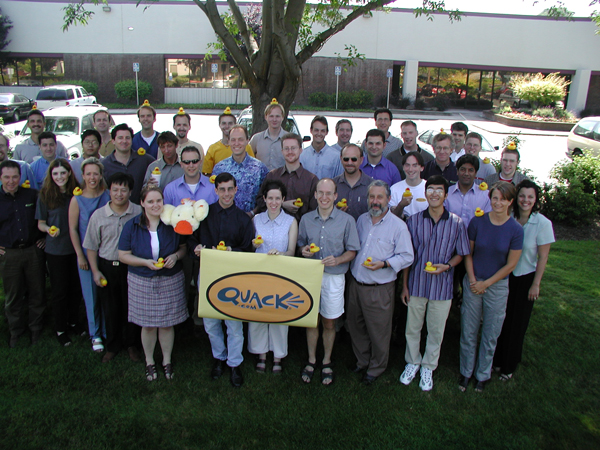 In 2000, just one year after their initial idea, Woods and his partners sold Quack.com, the world's first interactive voice portal, to America Online/Time Warner. 
"When we demonstrated it, think about hearing Siri 20 years ago," he explained. "They thought it was magic. It was magic!" 
After the success of Quack.com, Woods lead several successful startups and had grown his reputation in the community as a go-to leader and changemaker. It's these qualities that made Google come knocking and a reluctant Woods played hard to get, vowing to never work at a big company again.  
"I tried to use the Google interviews as a way to find people to help me (with my startups) so I agreed to interview and then what happens? I kept meeting more people and they're all great and they're all nice and they're all smart!" he recalled with a laugh. 
Google eventually wore him down, coaxing him with the opportunity to move home to Canada and play a lead role at the relatively new Google Canada offices in Kitchener-Waterloo. He remains in the role today as the senior engineering director at Google Canada.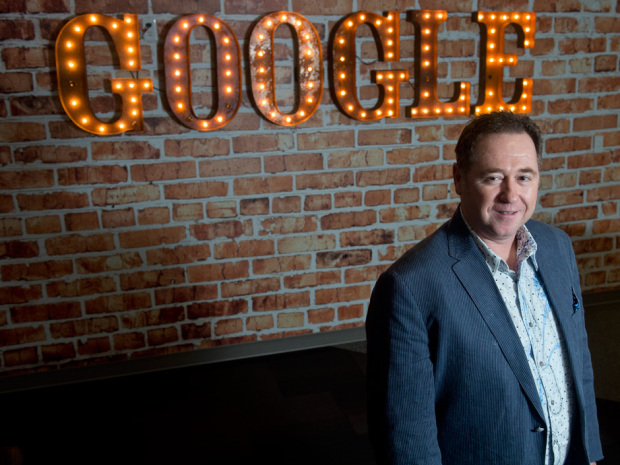 Today, Google in Canada leads a range of worldwide Google efforts, spans five major product areas and has grown from 20 to over 1,200 technical staff. In his role, Woods is responsible for managing overall engineering operations. He's also responsible for representing Google in Canada's tech community and for recruiting some of the country's best and brightest.  
"I'm very glad, looking back, that I took the dirt road a lot of times. I think those detours away from the obvious thing lead to really interesting people and really interesting opportunities that would not have happened," said Woods. 
When asked what his proudest accomplishment is, Woods is quick to mention his family, which is continuing the Woods' USask tradition. The oldest of his three children is currently enrolled as a USask student in the College of Arts and Science.  
From those chilly April prairie study sessions, to living in California and being apart of the Silicon Valley, Woods remains humble in all his pursuits. While his USask days fed his initial curiosity for software design, it also ignited lifelong friendships with people who remain close to this day.  
"That sense of community and friends and home has lasted my entire life. It lasted for my mother and dad and siblings lives as well. I value that enormously. It's been an anchor point for me many times," said Woods.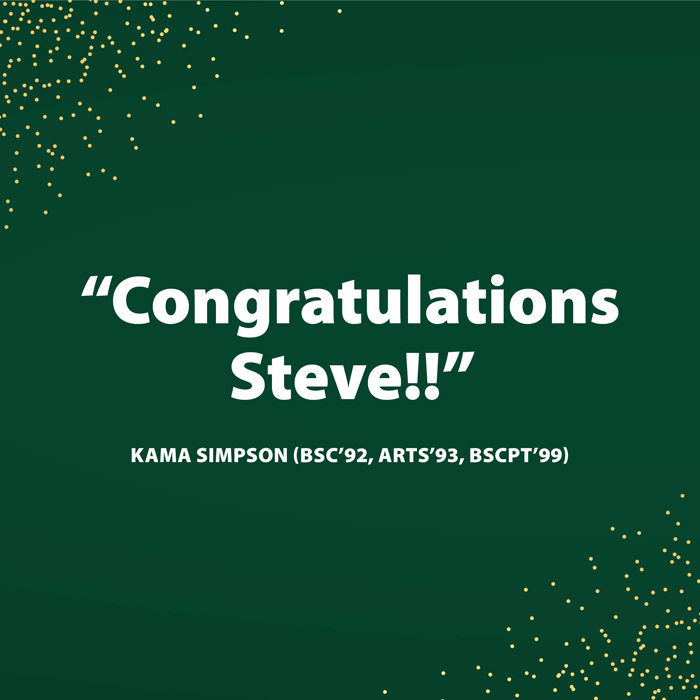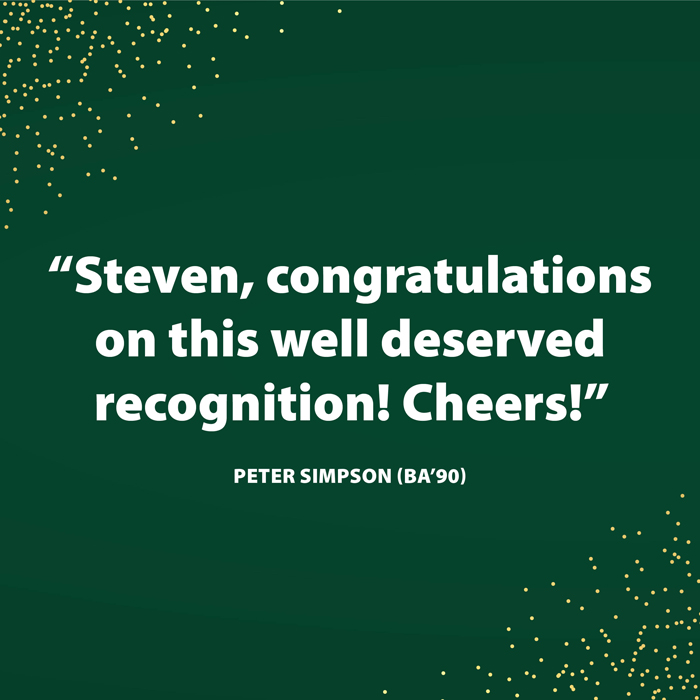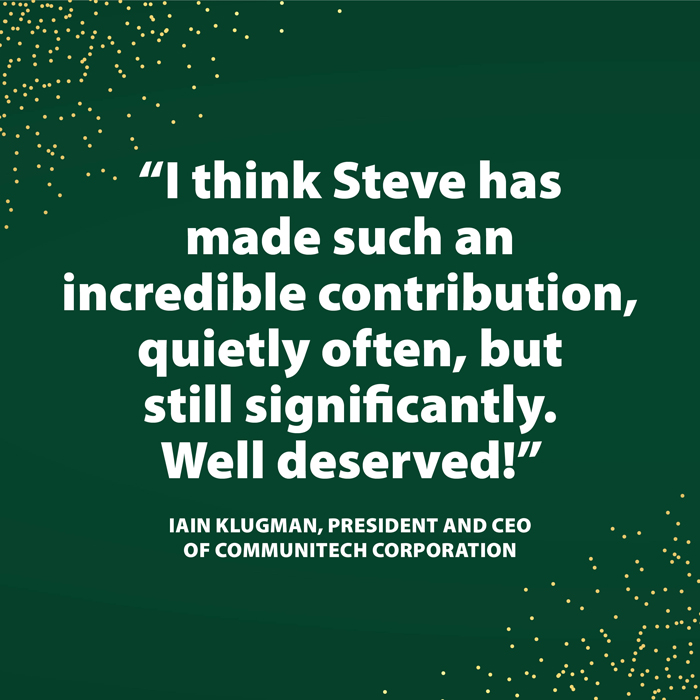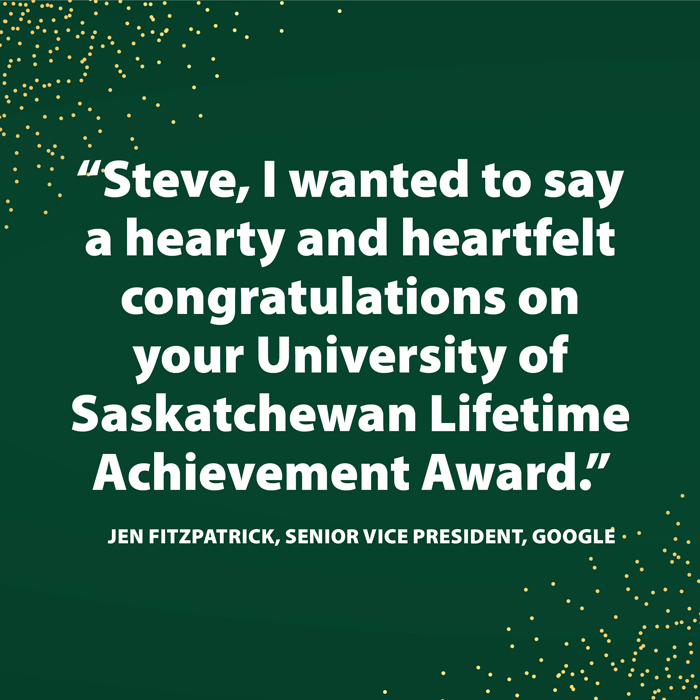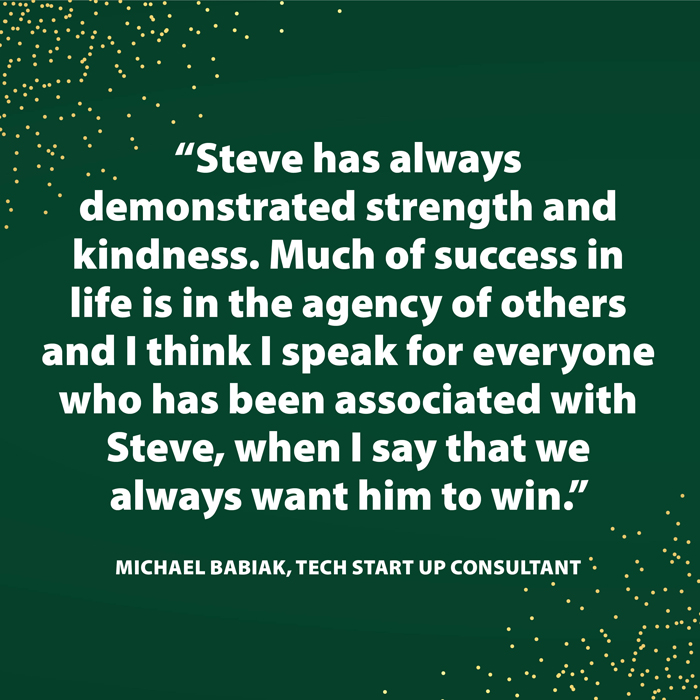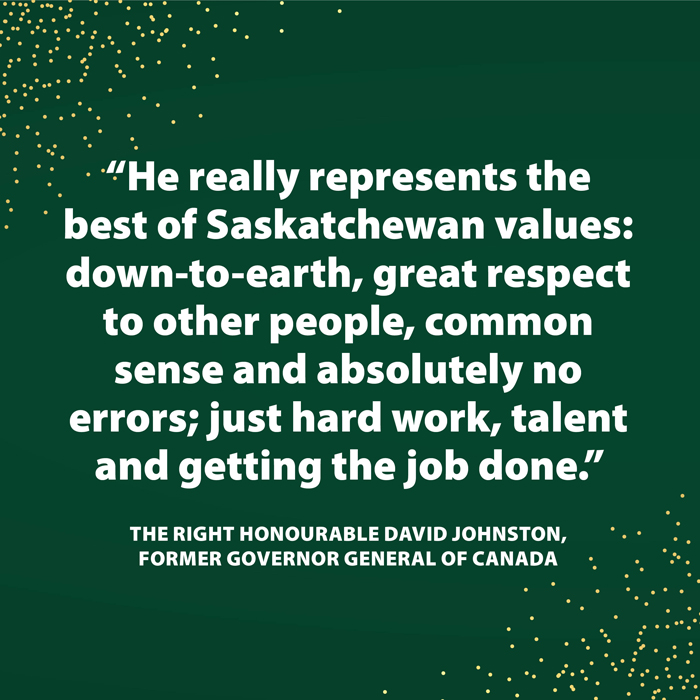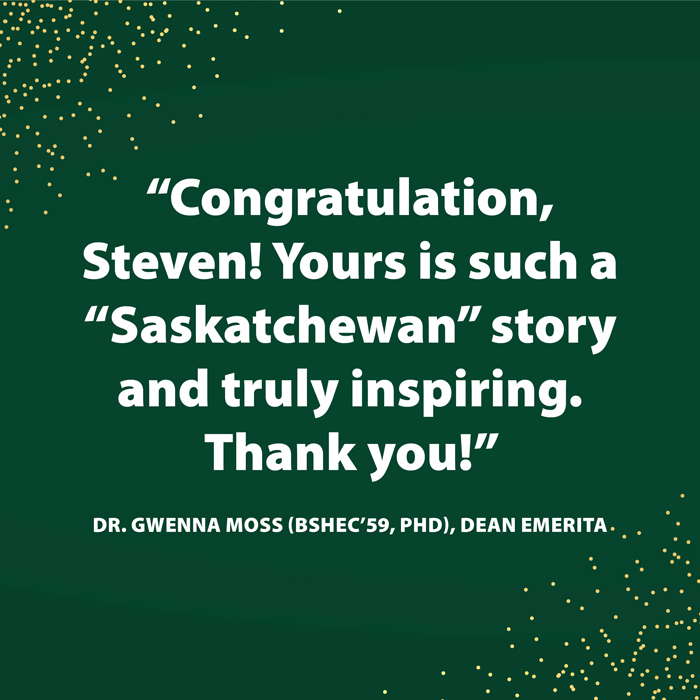 A TRADITION OF EXCELLENCE.