USask Alumni Advisory Board
Stay connected to the University and help guide alumni strategy
About the Alumni Advisory Board
The Alumni Advisory Board contributes to the development of the institutional alumni engagement strategy and endorses and embraces the same long-term strategic directions shared by the university and the Advancement Office, specifically:
Building a strong sense of community amongst alumni and between alumni and the university
Contributing to enhance the reputation of the university
Expanding alumni engagement with alumni and with current and future students
Supporting and celebrating alumni philanthropy
 The Board acts on behalf of and in support to the Alumni Association.
Interested in joining the Board?
We are always keen to meet USask Alumni who are interested in being a part of Alumni Advisory Board.

Please email completed forms to charlene.robertson@usask.ca.
Mandate of the Alumni Advisory Board
The Board will fulfil four (4) main roles:
Advisory

: To provide advice to the Vice President, University Relations and the Executive Director on strategic directions, annual priorities, alumni programming and engagement activities, and through them to the President. The Alumni Advisory Board will offer the unique perspective of alumni to ensure that the university's vision is sensitive to the needs and interests of alumni.

Representational

: Under the oversight of and in alignment with the university to serve as an impartial and distinct voice. To represent as much as possible alumni in their diversity to better support the university and provide pertinent counsel to the institution's alumni engagement function.

Participatory

: To encourage connections among alumni and between alumni and members of the university community. It helps build and maintain connections with prospective and current students; develop greater coordination across the university and alumni communities between all groups engaging in alumni engagement activities; review and evaluate alumni engagement plans, programs and activities; and set for itself philanthropic goals and support the institution's fundraising activities. Board members actively participate in alumni engagement programs and events to remain in touch with the engagement experience itself and provide better support.

Advocacy

: Working closely with the Office, to play an active ambassadorial and connecting role with fellow alumni as appropriate and opportune, in close coordination with the Office.
Appointments to the Alumni Advisory Board
Board members are appointed annually by the Vice President, University Relations on the recommendation of the Board, based on the work done by the Nominations & Governance Committee of the Board, supported by the Office.
Board members will be appointed for a term of two (2) years, and it will be intended to stagger appointments so that there is adequate opportunity to recruit new members each year. Board members can be renewed for a continuous service of up to 8 years.
Officers of the Board will be appointed annually by the Board and will normally serve for a maximum of four (4) years. 
Board Composition
The Board can have between fifteen (15) and eighteen (18) members, all of whom are alumni, and can also include one (1) member who is at the time of his or her appointment a more senior student at the university (3rd or 4th year).
The Board will maintain a diversity of membership to ensure broad and meaningful representation that reflects the diversity of University of Saskatchewan alumni and students.
Board self and collective evaluations will take place annually to ensure continued engagement and continuity, and to provide the opportunity for Board renewal. This process will be led by the Chair of the Nominations & Governance Committee of the Board. While in this role, the Chair of the Nominations & Governance Committee will not be admissible to seek the position of Chair of the Board.
Officers of the Board
Officers of the Board shall include a Chair, one (1) or two (2) Vice-Chair(s), and the most recent Past Chair. Vice-Chairs may be considered for eventual ascendency to the position of Chair like any other members of the Board, with the exception of the Chair of the Nominations & Governance Committee.
Advisory Board members
Deidre Horn (BComm), Chair
Deidre Horn likes to get involved in her community to make a difference whether it's at home in Calgary or back on the USask campus.
Since she left USask with her degree in her back pocket and built a career in Calgary, Horn has made it a point of getting involved, including being active with the Calgary chapter of USask Alumni as VP of the events planning committee.
From her position with the City of Calgary, managing sports teams and a strong interest in the arts community, Horn likes to make new connections while maintaining her longstanding friendships.
Both her children attend USask and she stays connected to the province through her frequent visits to their Cypress Hills cabin.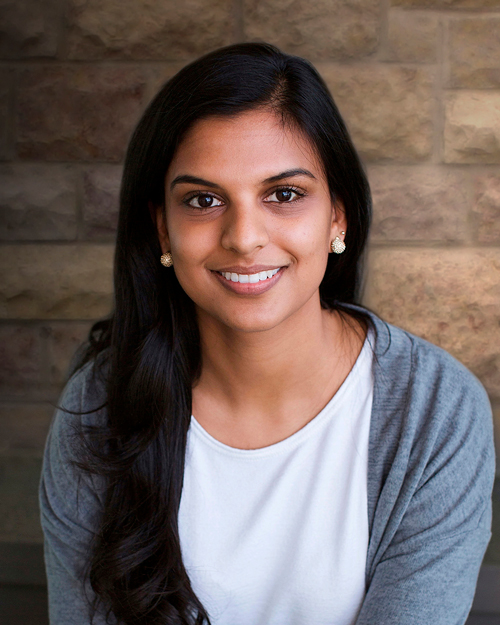 Sakeena Akhtar (BE'17)
When Sakeena Akhtar talks about the University of Saskatchewan, it gets personal.
Family roots run deep at USask for Akhtar and her family. In addition to getting her chemical engineering degree at USask, her brother, parents and grandparents had a connection to the university either as a student, employee or faculty member.
Sakeena grew up just a few blocks away from campus so she considers USask a second home. She even participated in SCI-FI Science Camps as a youngster.
As an engineer for Cenovus Energy, Sakeena has had the good fortune of running into many other USask grads in the oil and gas sector of Alberta and Saskatchewan and she wants to carry on that enthusiasm as a member of the advisory board.
Sakeena is already an active member of the Calgary alumni chapter and looks forward to meeting fellow alumni and participating in events that keep that USask spirit alive.
For Sakeena, it's a way to feel like she's home again.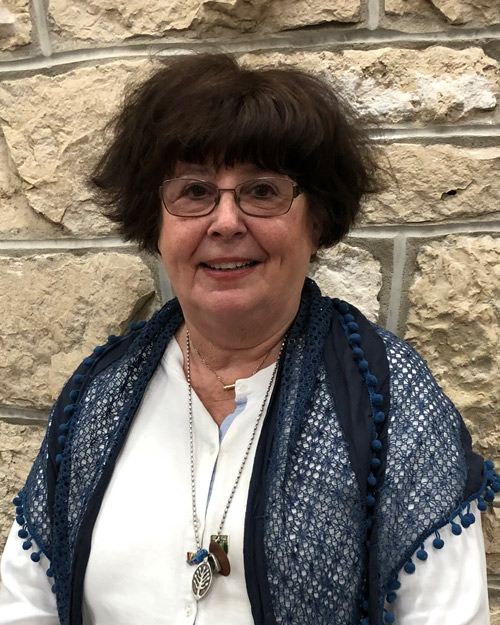 Merry Beazely (BSc'70, BSHEc'75)
If there's anyone who has USask embedded into their heart and soul, it could be Merry Beazely.
Merry earned both her Bachelor of Science in Biology and Bachelor of Science in Home Economics from the USask. As a student in the 1960s, Merry worked in the barley fields along Preston Avenue helping professors with their research during the summer.
She later went on to work for the university throughout her career, both in the College of Home Economics and the College of Pharmacy and Nutrition. In 2001, she received the university's Staff Excellence award for her dedication and enthusiasm at USask.
In retirement, Merry continues to be an avid volunteer with a number of organizations, including the USask Retirees' Association. She is also part of a passionate group of alumnae and friends from the former College of Home Economics. Her expertise in connecting and expanding relationships will be a vital addition to the advisory board.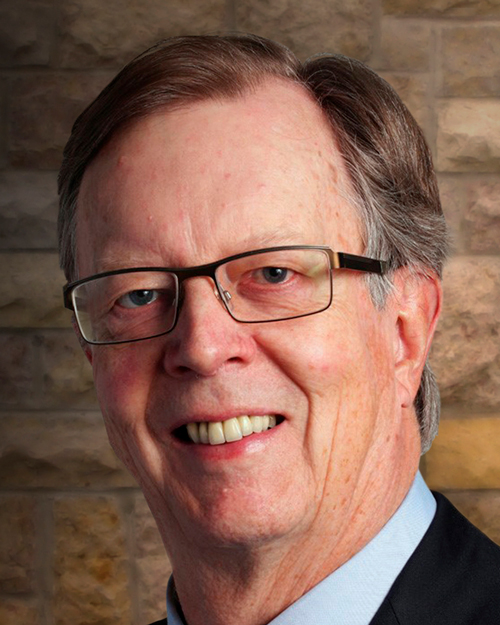 Mel Berg (BComm'67), Vice-Chair
Mel Berg brings plenty of exceptional experiences to the USask Alumni Advisory Board.
Berg spent the majority of his working career as a chartered accountant with two multinational firms and then worked as a consultant for the World Bank and the Chartered Professional Accountants of British Columbia.
However, the draw of supporting his alma mater was too strong to ignore and Berg is looking forward to providing advice for the advisory board when called upon.
An advocate of life-long learning, Berg sees his role both as a student and a mentor. He believes you can always take something away from your experiences and pass it on, something he has always done. That's why it's important for him to add his voice to engage USask alumni.
Because of the university's storied history, Berg knows there are alumni from a variety of age groups, but he's confident his experiences will benefit the board.
He does know that no matter how you add it up, USask alumni are everywhere.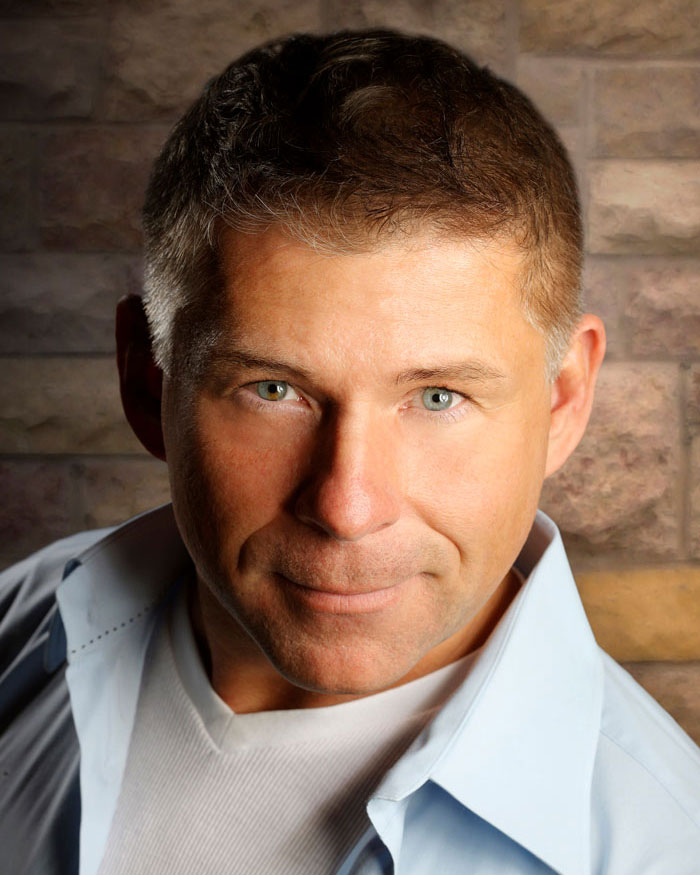 Anthony Bidulka (BA'83, BEd'91, BComm'91), Chair of the Alumni Association Awards Committee
It's no mystery why Anthony Bidulka has joined the USask Alumni Advisory Board, lending his vast and varied expertise to the board.
A CPA by trade, Bidulka followed his passion into writing. Now an award-winning author of mystery and suspense novels, Bidulka, named the Saskatoon Citizen of the Year in 2014, is lending his support to the continuing growth of the advisory board.
His successful writing career has seen him garner recognition across North America including winning the prestigious Lambda Literary Award in 2004 for his book, Flight of Aquavit.
He was honoured in 2011 when he was added to the College of Education Wall of Honour and in 2020 as the recipient of the College of Arts and Science Alumni of Influence Award.
Bidulka has previously lent his support on other boards such as AIDS Saskatoon, Persephone Theatre, Remai Modern Gala and is the co-founder of Camp fYrefly Saskatchewan.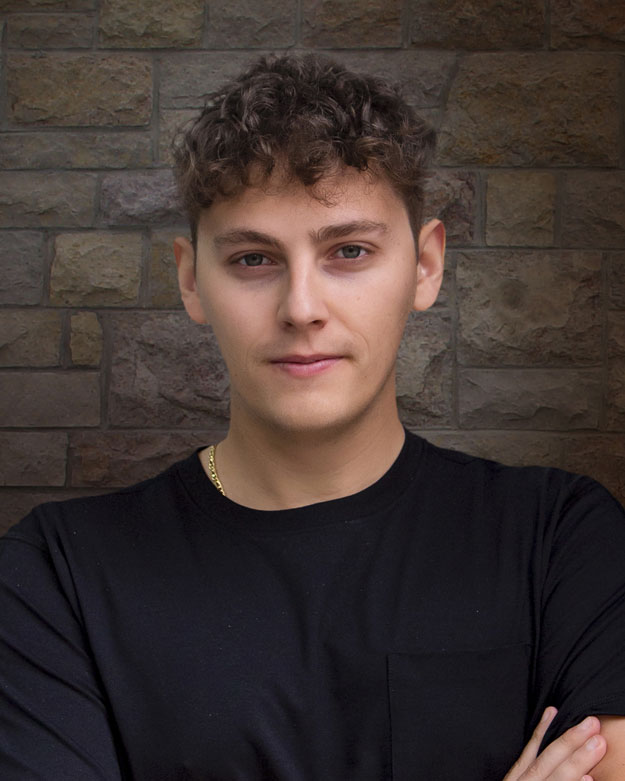 Marco Donadeo (BComm' 18)
Marco Donadeo is someone who views his time at the University of Saskatchewan (USask) with immense pride and joy.
He believes that if it weren't for his time at USask, he would not be where he is today. 
Marco graduated with a bachelor of commerce in 2018, with his fondest memories stemming from his time with Prof. George Tannous and the Dembrowski Student Fund.
In both 2017 and 2018, Marco was awarded an Investment Excellence Prize during his time with the portfolio. 
By the time, he was 12-years-old, Marco started his investment career. Through the expertise he received from USask and outside the university, Marco became a general partner of Weave Ventures, where he invests in Western Canadian start-ups alongside his two partners.
He believes that building a community surrounding the USask alumni, will result in unthinkable innovation for the future.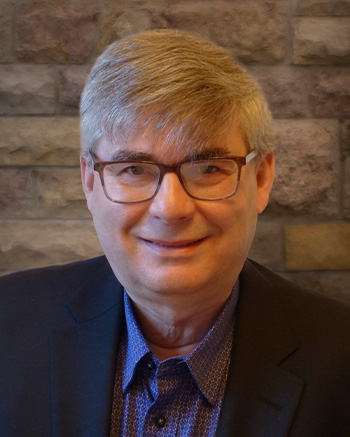 Keith Hayward (BSA'82, MS'85)
You could say Keith Hayward has not really gone far from the University of Saskatchewan campus since his graduation.
The Yorkton resident has kept his ties strong with his alma mater in many ways as a proud alumnus, including time teaching in the agriculture school after graduation.
Since then, Hayward and wife Debbie (BA'80), have participated in numerous alumni events in the last three decades.
The senior policy analyst with the Saskatchewan Crop Insurance Corp. also used his USask education as a part-time adult education teacher for Parkland College for 20 years.
Hayward strongly believes that volunteering is a wonderful way to give back to his community. He has spent many hours helping the Yorkton Film Festival grow into a major Canadian event as a board member including seven years as the festival's co-chair.
It's his belief that lending support is a way to strengthen and support a community, much like the desire he has for the USask alumni advisory board.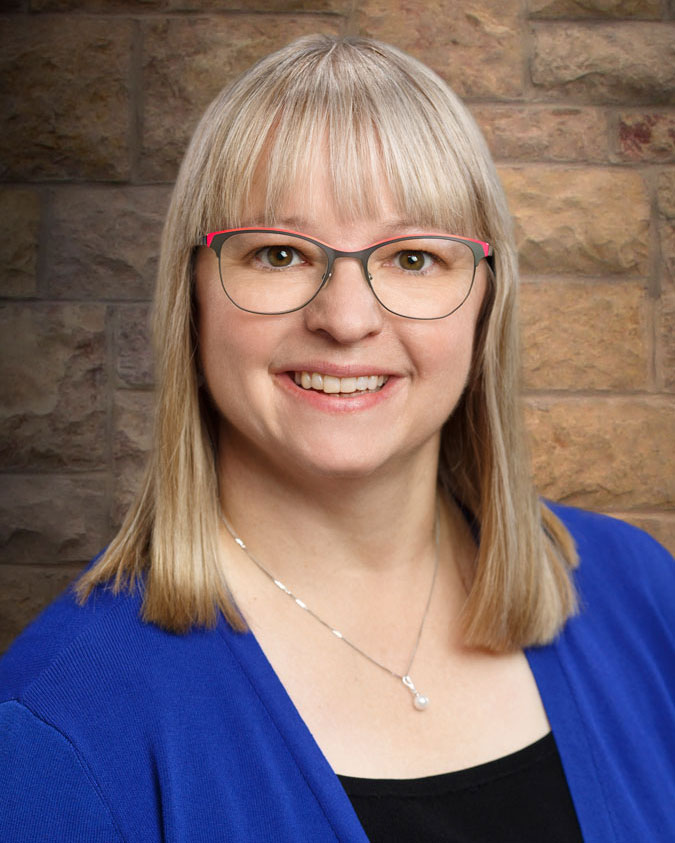 Tracey Jungwirth (BSc'92)
Tracey Jungwirth is a dedicated volunteer and the driving force behind many activities of the Ore Gangue, one of USask's oldest student and alumni societies.
Following the completion of her bachelor of science at USask, Jungwirth obtained a master's degree in metamorphic geology at the University of Calgary.
She has since worked as a professional geologist in data and technology roles for numerous companies in Alberta's oil and gas industry.
Tracey has remained active in the alumni branch of the Ore Gangue throughout her career.
Her tireless volunteer efforts have helped the society — founded in 1934 — remain one of USask's most engaged alumni groups.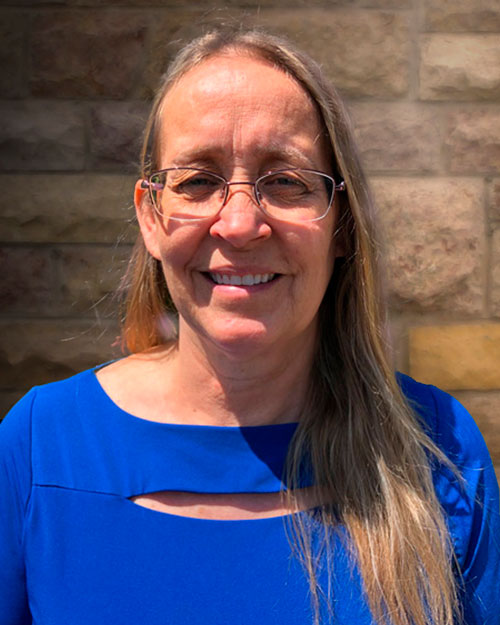 Heather Koshinsky (BSc'84, PhD'94)
Heather Koshinsky is a self-described "serial entrepreneur" who holds two degrees from USask: a Bachelor of Science and a PhD from the College of Arts & Science and the College of Agriculture and Bioresources, respectively. 
In 2015, she was honoured as an Alumni of Influence in the College of Arts and Science.
She is co-founder and CEO of Investigen, a developer of faster and more efficient processes for DNA diagnostic testing and the detection and identification of organisms by their DNA. She was also chief scientific officer at Eureka Genomics, a company she co-founded in 2007. Heather is currently the head of innovation at LevGo and LevGo Home which specialize in smart tools for the lab and smart solutions for the home. Through her volunteer interactions with start-up accelerators, such as SkyDeck, CABHI and CDL, Heather is an adviser to start-ups located around the world including in Russia, India, Australia, U.S. as well as here in Canada.
She may be living in California these days, but her heart remains on the prairies and with her alma mater.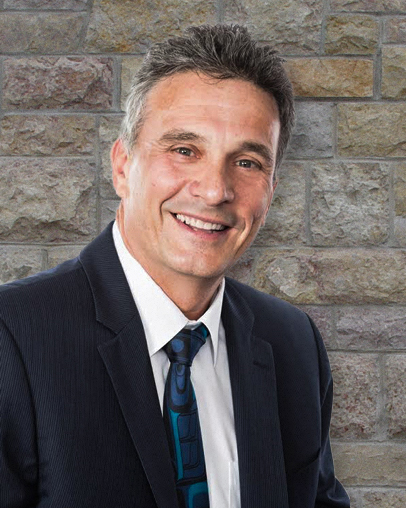 Kelly Lendsay (BAPE'81, MBA'94)
A proud Canadian Indigenous leader of Cree and Métis ancestry, Kelly Lendsay is a Saskatoon-based social entrepreneur who is internationally recognized as an innovator and organizational development expert.
Kelly earned his MBA from Edwards in 1993 and the following year launched the first Aboriginal Business Education program in Canada at the University of Saskatchewan. 
In 1998, he became president and CEO of Indigenous Works, which continues to spark conversations and an action agenda to increase engagement, accelerate employment and advance research and innovation for stronger partnerships between Indigenous-owned enterprises and corporate Canada.
In 2020, he founded Luminary, an innovation eco-system with more than 140 partners from the academic, Indigenous business and NGO communities in Canada, USA and Australia.
Kelly was honoured as one of USask's "100 Alumni of Influence" and in August 2022 he was shortlisted as a finalist for the CANIE Indigenous Entrepreneur of the Year award.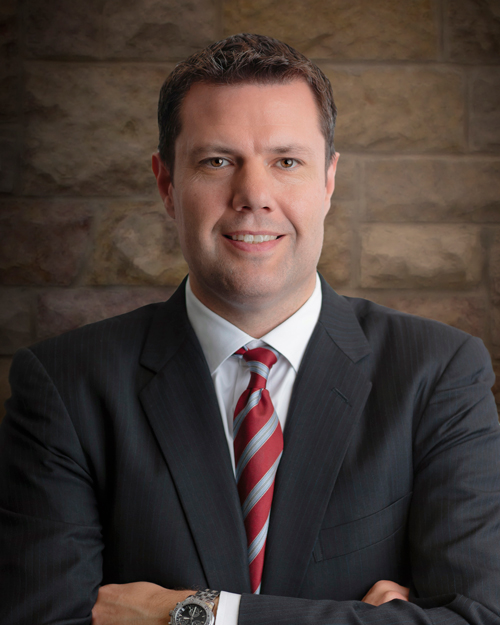 Greg Longster (BComm'92)
A keen business sense coupled with excellent communication and problem-solving skills has given Greg Longster a strong grasp on what's needed to help lead the USask advisory board.
Of course, it helps to have a strong desire to give back to the institution that provided the foundation for much of his success in the business world.
Longster has a proven track record of excellence as an executive and senior manager in the financial services industry on the West Coast and is confident that background is exactly what is needed for the advisory board.
He's already made an impact as a USask ambassador in participating as the Vancouver branch co-ordinator for alumni. In 2015, he jumped on to the alumni board as a way to get really involved.
Now Longster has the opportunity to give back to the university in a bigger role and looks forward to the challenges and opportunities ahead.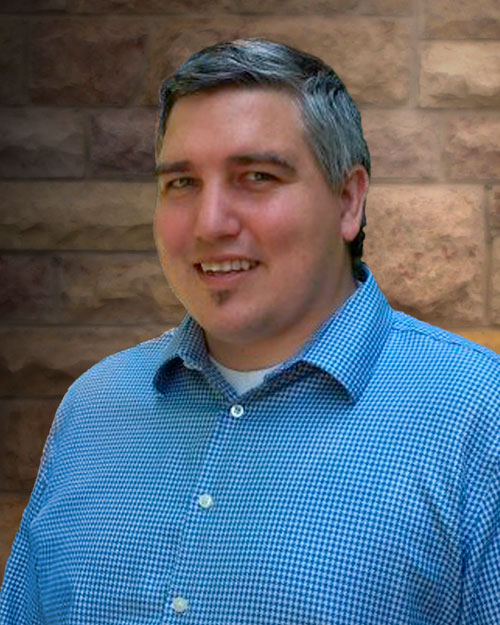 Bill Mintram (BEd'09)
Bill holds a Bachelor of Education degree from SUNTEP and is the Director of Indigenous Relations for the Rideau Hall Foundation in Ottawa.
Prior to joining the Rideau Hall Foundation, he held the position of senior manager, Indigenous Relations with the Canadian Red Cross.
He has also served as executive director for the Saskatoon Indian and Métis Friendship Centre, and has held many board, adjudication and advisory positions including two terms as an executive board member for the National Association of Friendship Centres.
Through his work, Bill has traveled coast to coast in a journey towards reconciliation, collective well-being and supporting all his relations. Bill is currently pursuing a masters of philanthropy and non-profit leadership from Carleton University in Ottawa.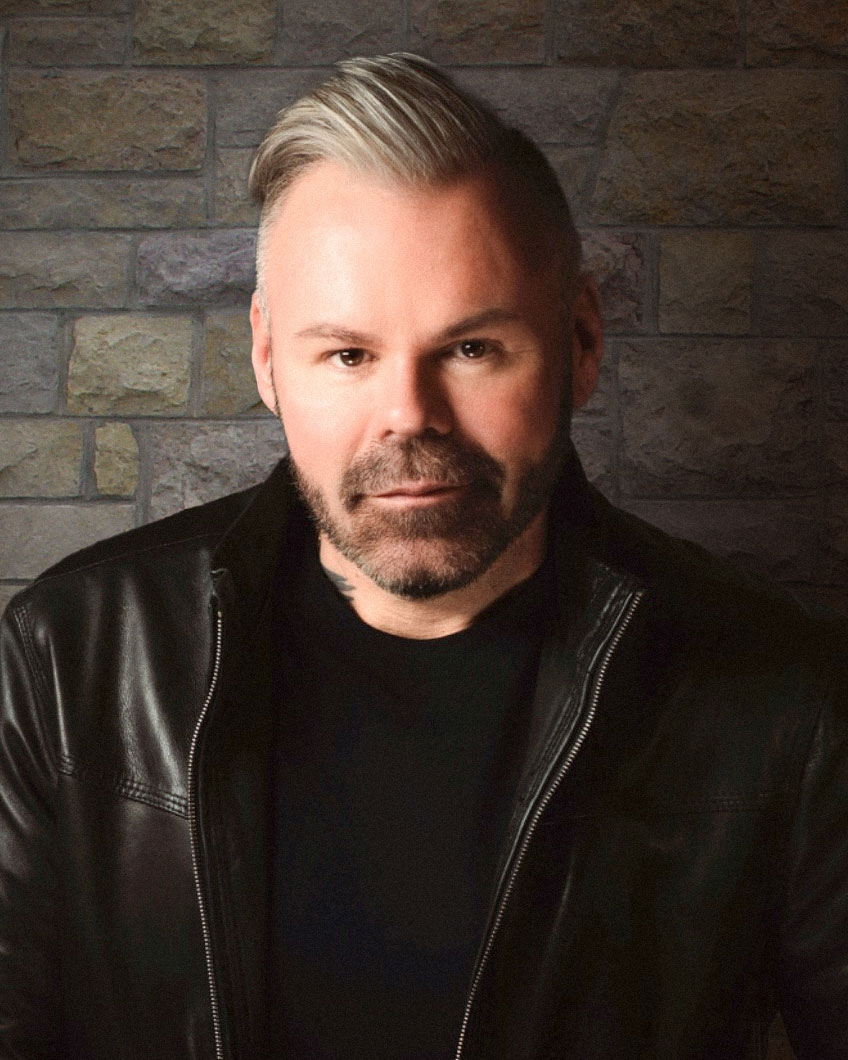 Ryan Townend (BComm'99)
Townend initially planned to become a doctor, but after discovering the world of marketing and all the freedom and expression it offers to big dreamers like himself, he changed his career path and earned his bachelor's degree in commerce.
Townend grew up in a farming family outside of Wadena, Sask., and started his career at a non-profit organization and after working in media he realized that marketing was his true passion.
He founded his company, William Joseph Communications, which has grown over the last 20 years with offices across Western Canada.
Ryan is always ready to share his story of entrepreneurship and the lessons he has picked up along the way. Knowing the importance of a strong network, he hosts monthly events in Calgary where people from all walks of life can get together to build new business relationships. 
Living life to the fullest is important to Ryan and he lives his with authenticity, integrity, and, of course, a great sense of humour.