Bon voyage!
As the world opens up for travel again, we understand that the decision to travel is a personal one and not everyone feels comfortable doing so. We do want you to know that our travel partners have been working hard to ensure your safety and are ready when you are. 
Scroll down to discover a wide variety of exciting land tours and cruises created especially for our alumni community. Your family and friends are welcome to join you, too. 
Brochures and itineraries will be posted below for you to view and download as soon as they are available. If you prefer to receive printed copies by mail, please click the button below to subscribe. 
USask continues to monitor all sources regarding COVID-19. For travel information for Canadian travellers visit the Government of Canada website. Should you have any questions regarding COVID-19 protocols for a particular alumni trip, please check with the appropriate tour operator.
2024 Trips
Israel, Egypt & Jordan
GLP Worldwide

January 24 - February 8, 2024 
Trip Itinerary | Brochure
Sold out - call 1-866-760-1987 to be added to the waitlist.
Liveaway: Madeira
GLP Worldwide
March 15 - April 13, 2024
Trip Itinerary | Brochure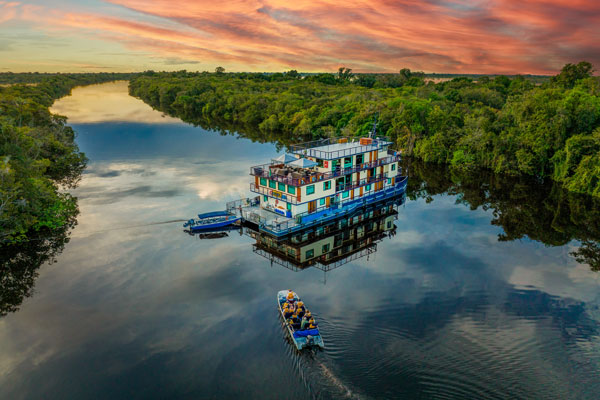 Brazilian Amazon Adventure
GLP Worldwide
April 27 - May 12, 2024
Trip Itinerary | Brochure
Webinar: April 19, 2023 - Register 
About Our Travel Partners
Helpful Links for Travellers
Prior to your trip, be sure to check out these helpful sites:
After your trip, please take a few minutes to complete the trip evaluation form to tell us about your experience.
Travel Deals
Looking for a custom travel experience?
We have partnered with Trip Merchant to provide alumni with special deals and exclusive offers. Find last minute pricing, unique travel experiences, group departures, travel tips, the latest travel news, inspiring videos, loyalty rewards and much more.
Sign in below using this case sensitive password: USASKTM18 to learn more and explore upcoming trips.