Events
Join us for our alumni events throughout the year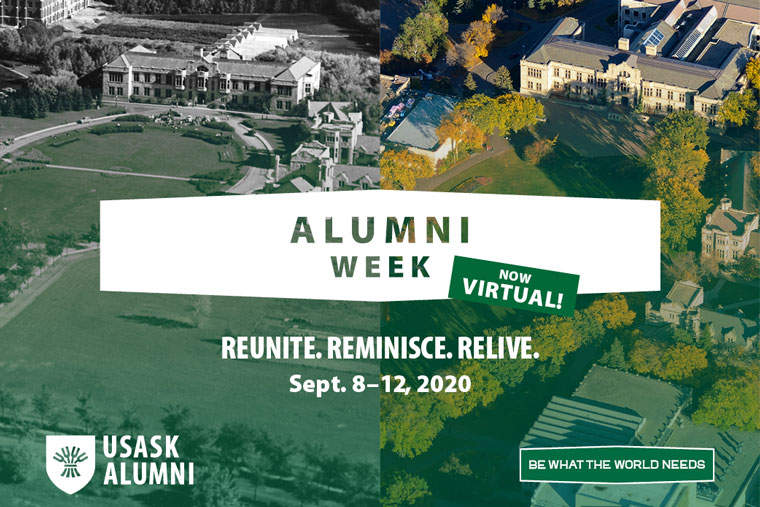 Alumni Week is going virtual
While we can't bring you back to the campus you love this fall, all USask grads are invited to be a part of virtual alumni week between Sept. 8-12. Click the button below to register for exclusive live events, free stuff and more!
September 8-12, 2020
USask Alumni Advisory Board meeting
Our next Alumni Advisory Board meeting will be held on Sept. 11, 2020.
Alumni Achievement Awards postponed
Our flagship event for alumni where we normally recognize and celebrate alumni who have made significant impacts in their communities and professions will not be held this fall. However, the USask Alumni Association is planning to hold the prestigious event in February instead. Nominations will continue to be accepted until Oct. 16. Go to our website, alumni.usask.ca for more information as well on our social media channels.
Alumni are encouraged to check for regular updates regarding COVID-19 on our website and Facebook page.