Saskatoon Events
Senate Forum 2019: Climate Change: Myth vs Reality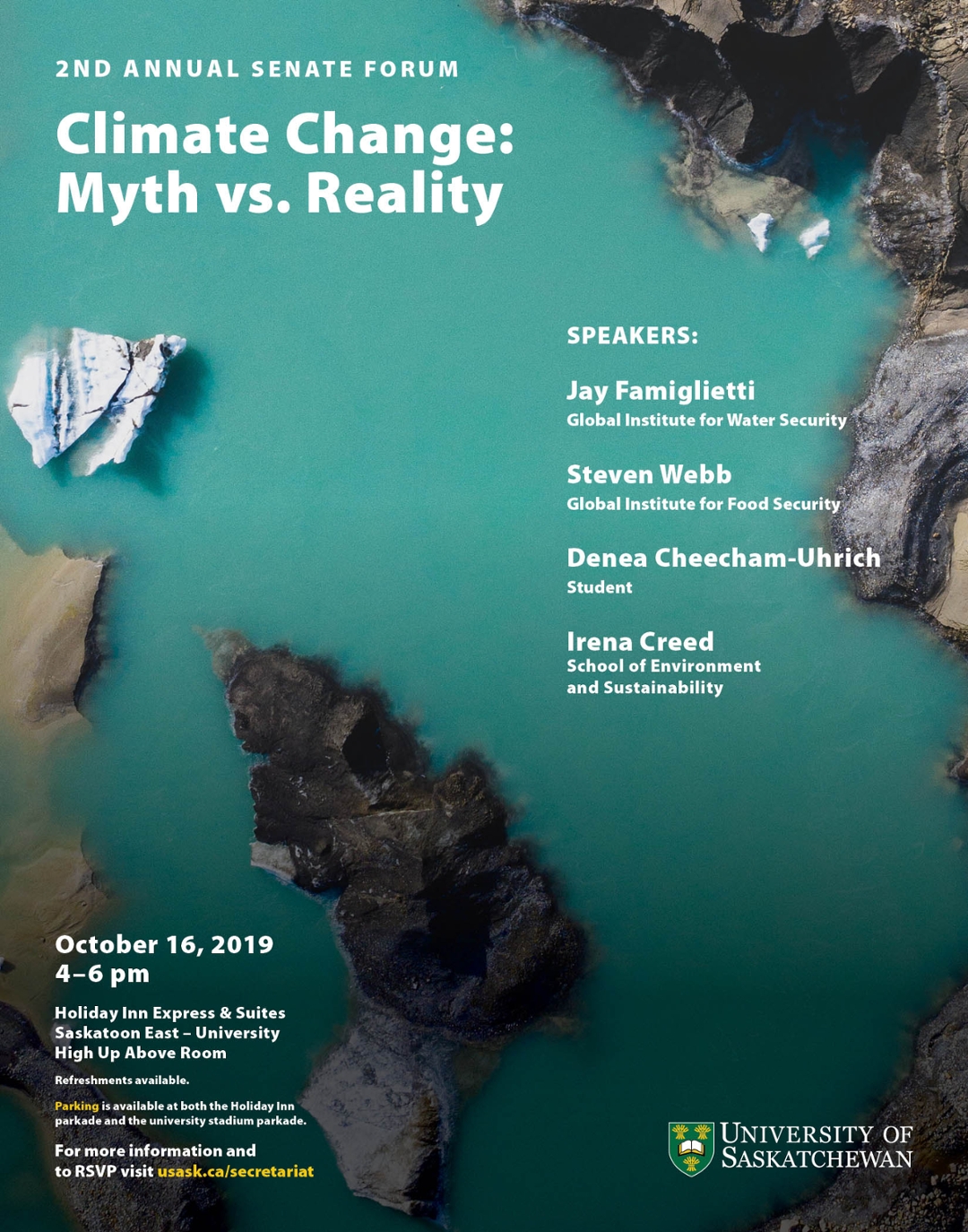 Join us for the University of Saskatchewan Senate Forum 2019: Climate Change: Myth vs Reality
October 16, 2019
4-6 pm
High Up Above Room, Holiday Inn Express & Suites Saskatoon East – University
Chancellor Roy Romanow and President Peter Stoicheff will bring greetings, and Irena Creed from the School of Environment and Sustainability.  
Backpack to Briefcase Series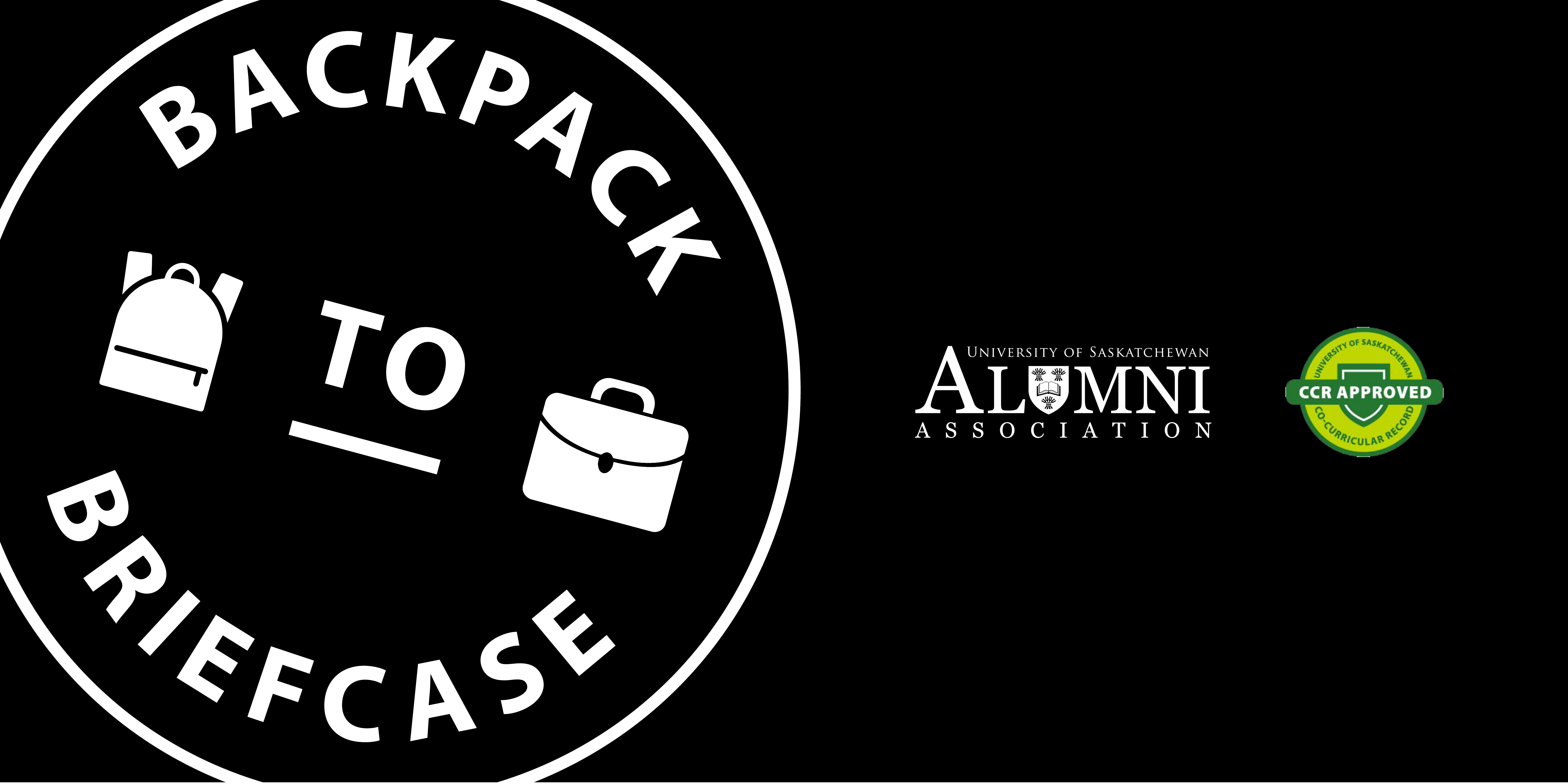 The USask Alumni family is here to give our students and young grads helpful tools to become the leaders the world needs. All events are held in Louis' Loft and are free to attend.
This year's speaker series:
Technology and you: all disciplines have a role to play with Jordan Dutchak
Tuesday, October 22, 2019
 5-6 pm

The art of resumes and cover letters with Brock Egeto
Wednesday, January 15, 2020
 5-6 pm
The skill of interviewing: tips and tricks with Jantina Kowbel, Leejay Schmidt, Dana Carriere and Brock Egeto
Wednesday, January 29, 2020
 5-6 pm

Money 101: financial literacy from A-Z with Chris Hengen-Braun
Tuesday, February 25, 2020
 5-6 pm
Owning and growing your own business with Amy Kaban
Thursday, March 19, 2020
 5-6 pm
Edwards School of Business Pinning Ceremony
Be a part of the 2nd Annual Commerce Pinning Ceremony in Convocation Hall. At the ceremony you will receive your custom Edwards School of Business pin. 
Check out photos from our Inaugural Pinning Ceremony here.
Thursday, October 17, 2019
4 pm
Regional Network Events
Pre-Game Party with USask Vancouver Alumni and Huskie Football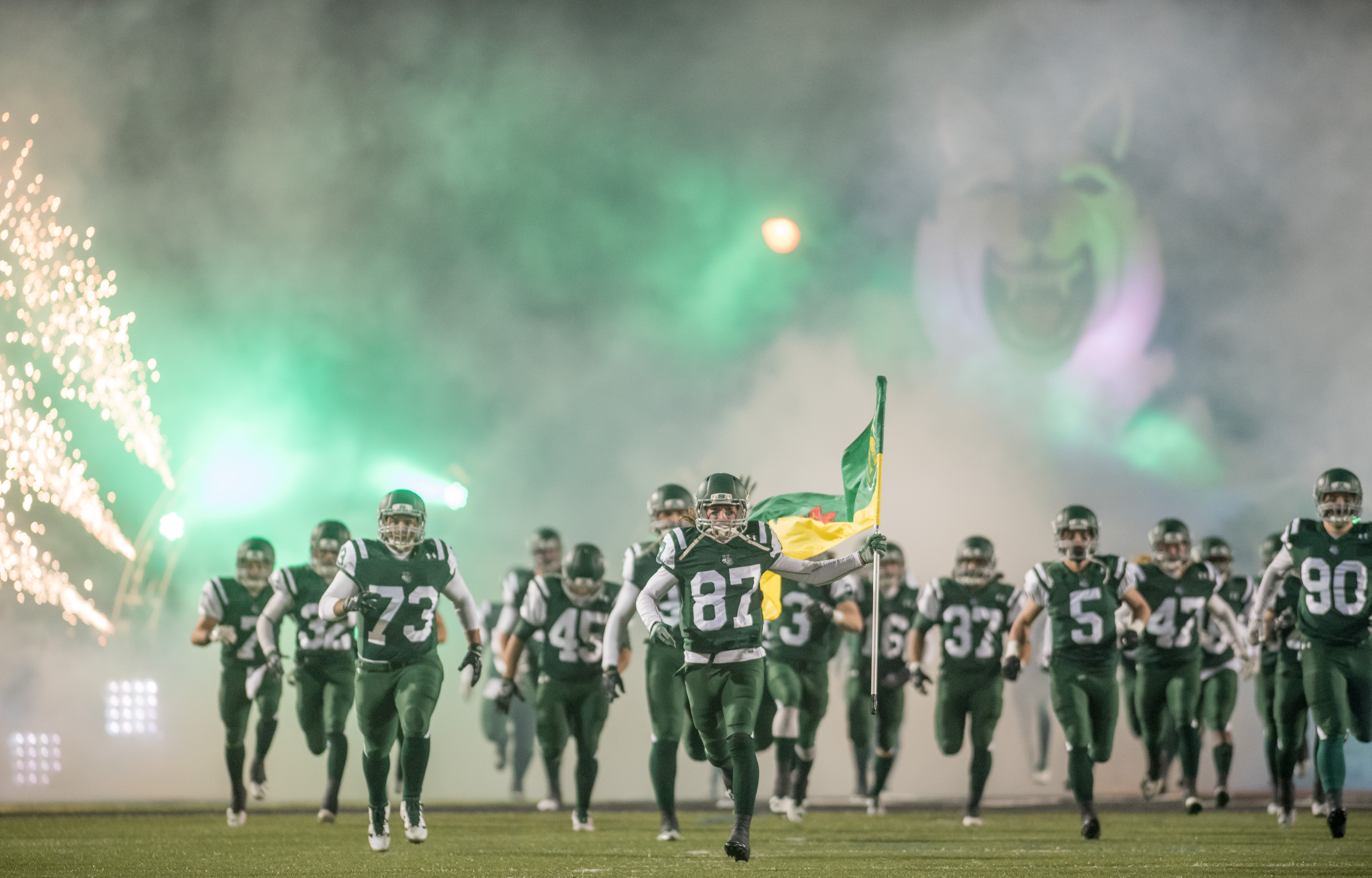 You're invited to the University of Saskatchewan Vancouver Alumni Pre-Game Party with Huskie Football!

Get in your green and white and join USask alumni and friends for refreshments and socializing.
Then, cheer on the Huskies as they take on the UBC Thunderbirds.
Saturday, October 19, 2019
Pre-Game Party
12:30 - 2:30 pm
USask Huskies vs. UBC Thunderbirds
3 pm