Volunteer opportunities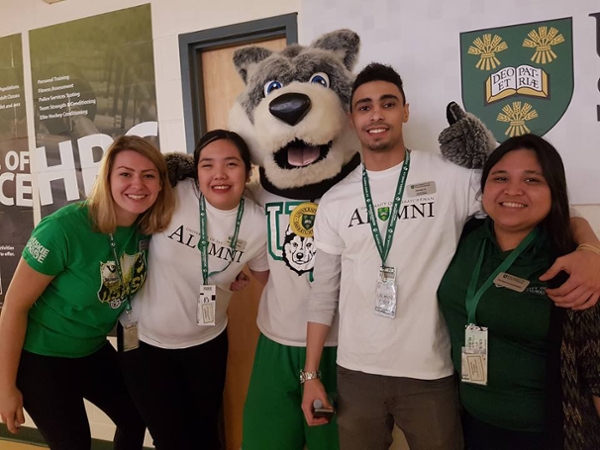 About the START Advisory Committee

As a member of the START Advisory Committee, you will have the opportunity to provide feedback and input on the Alumni Relations Office activities and initiatives that relate and impact students and young alumni. By volunteering your time, you are given the opportunity to acquire and sharpen leadership and communication skills while making professional and personal contacts.
Time commitment and schedule
A time commitment of attending two meetings within the academic year is required. Each meeting will be scheduled on Tuesday afternoons at 12:00 pm to 1:30 pm.
Meetings will be held on November 6th, 2018 and February 5th, 2019
START Advisory Committee Incentives:
Leadership Skills - We help you develop skills to add value to your post-secondary experience that you can take with you into your chosen career.
References -  Letters of reference will be written for any START member that requests a reference from the Program Specialist, Student and Young Alumni. Please note that you must sit on the committee for a minimum of one term before requesting a reference or reference letter.
Professional Development - Professional Development opportunities will be provided throughout the year. These include: headshots, resume help, volunteer workshops and more. There will also be an opportunity to build relationships with university leaders, staff, alumni and friends of the U of S while providing student insight. 
Co-Curricular Record (CCR) - members will recieve the official U of S document that demonstrates your involvement in this leadership role as a START advisory committee member.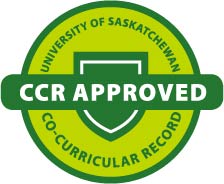 Since 2009, the U of S annual powwow has been held in the spring to celebrate the academic achievements of graduating Métis, First Nations and Inuit students from the University of Saskatchewan and Saskatchewan high schools.
The main U of S campus is located on Treaty 6 territory and the Homeland of the Métis. We also have off-campus sites on Treaties 4, 8 and 10. Thousands of children from kindergarten to Grade 12 attend our annual Graduation Powwow.
U-Start supports newly admitted students and their parents/caregivers and provides information about the next steps of becoming a U of S student.
Alumni, staff and student volunteers, who are familiar with U of S campus and Student Services, are needed to volunteer as guides for tours scheduled for May 12, May 26, June 2 and June 9.
Edwards School of Business Centennial Weekend is looking for alumni volunteers to make the celebrations a success.
Volunteer opportunities are available for various roles between August 15, 2018 and September 22, 2018.
Volunteer Highlight
Dr. Charles Simpson (MD'71)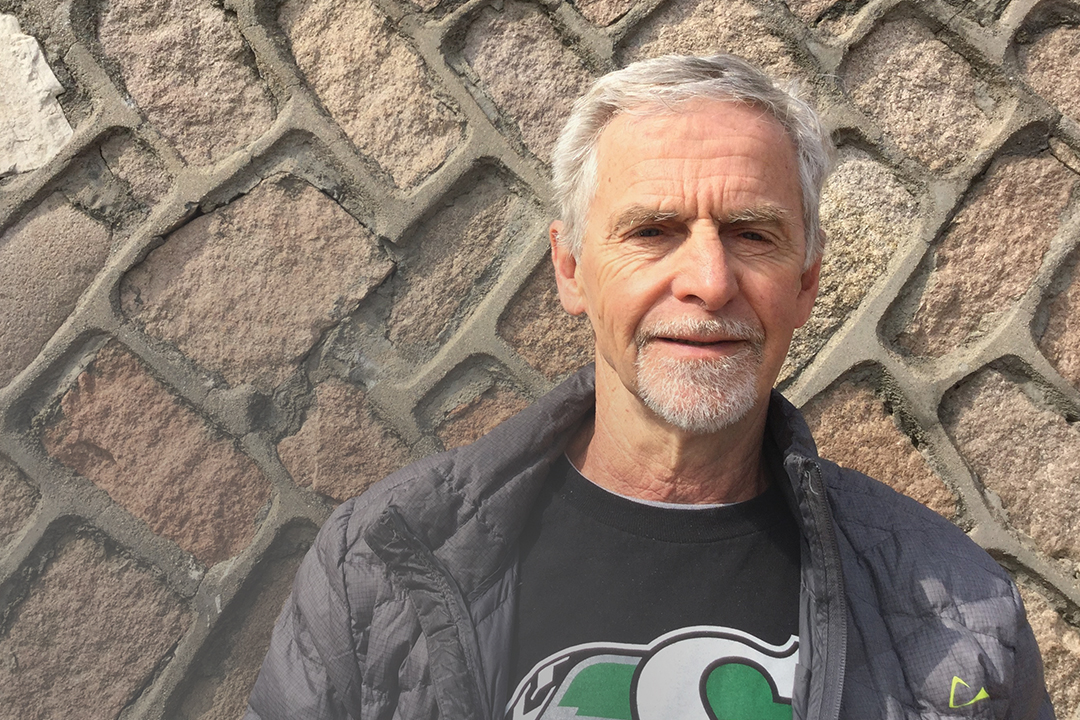 Dr. Charles Simpson (MD'71) is a Saskatoon-based obstetrician and gynecologist. Retired from clinical practice, he continues to teach as a clinical professor in the Department of Obstetrics and Gynecology at the College of Medicine.
Read more about Simpson's story in the latest Green & White magazine
It's in our DNA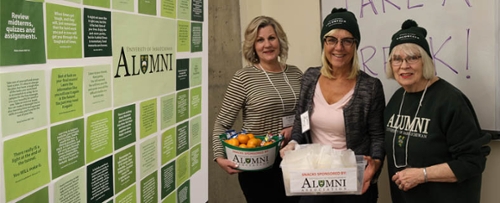 Our alumni volunteers are the unsung heroes of many events at the University of Saskatchewan and beyond.  Volunteering is in Saskatchewan's DNA, as 58 per cent of adults aged 15 and over volunteered their time in 2013. Thanks to our alumni who are continuously generous with their time and energy, this essential part of our DNA was on full display in 2017 at the Volunteer Summit, Alumni Weekend, Graduation Powwow and Orientation. The spirit of our volunteers help to make events at the U of S even more memorable and fun!
Why volunteer?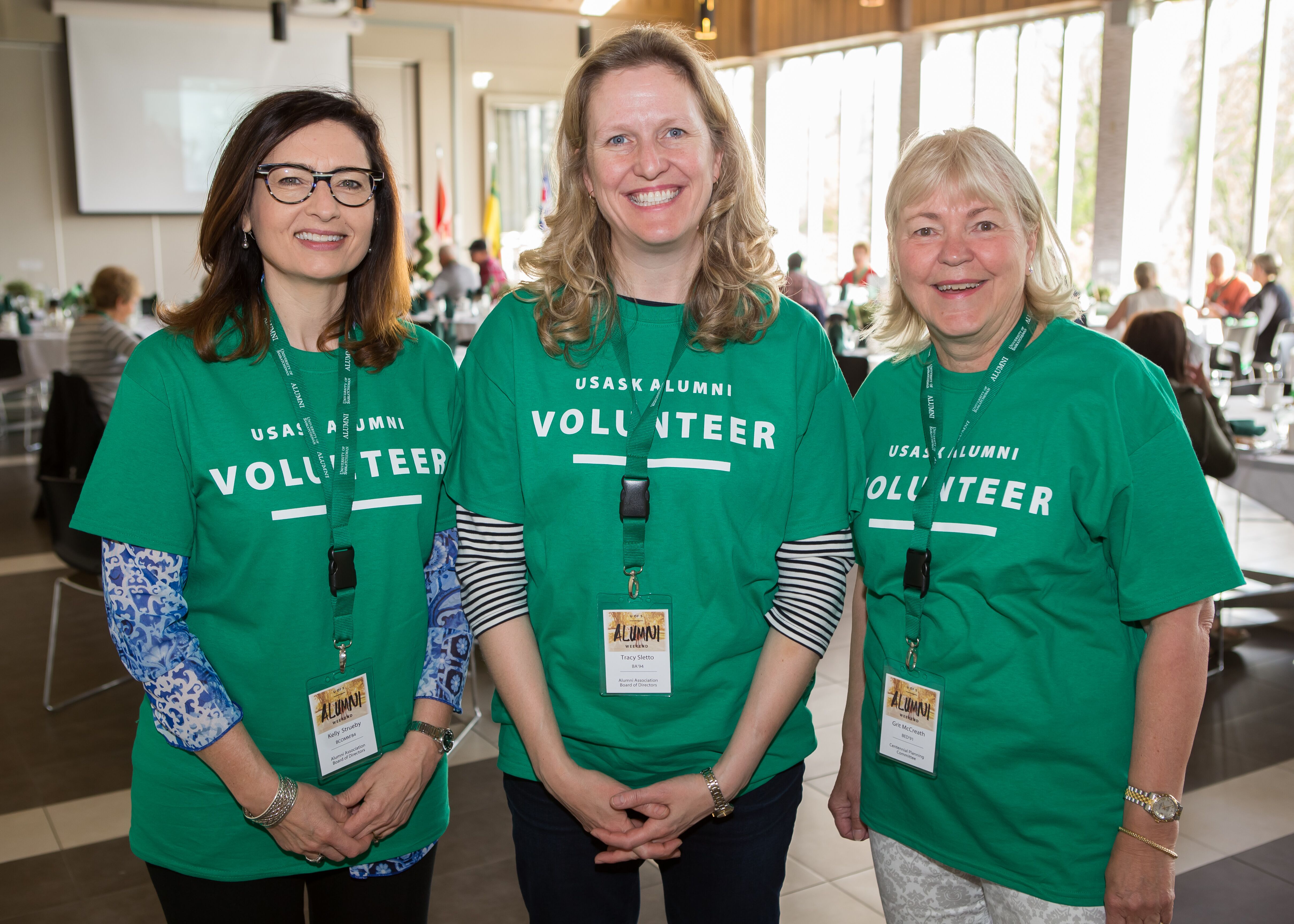 Volunteers build resilient communities. More than half of Canada's 161,000 non-profit and charitable organizations have no paid staff and rely solely on volunteers. 12.7 million volunteers contribute close to 2 billion hours annually. Imagine how different your community would be without the support of volunteers. The important efforts of these volunteers improve quality of life for others. They also gain valuable experience and develop new skills. Additionally, studies show that involved Canadians enjoy an improved overall health. It's also a great way to meet new people and reconnect with your alma mater. 
Contact us today
Interested in volunteering? Let us know!
Contact:
Alumni Relations Volunteer Engagement Specialist
alumni.volunteer@usask.ca
(306) 966-6036