USask Alumni Reunions
Reunite. Reminisce. Relive.
We are monitoring all events planned for the USask Alumni Association because of the COVID-19 pandemic. However, please be aware that Reunion Weekend is still going ahead at this point.
USask Reunion Weekend is coming up on September 11-12, 2020!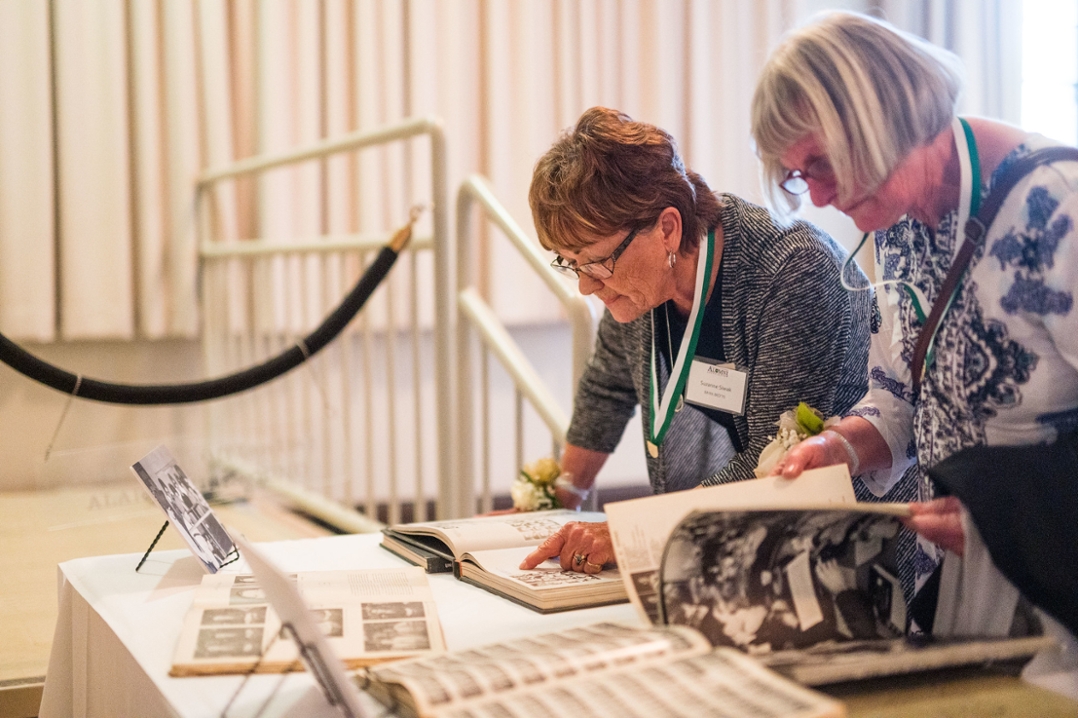 Have a milestone graduation to celebrate? There is no better time to plan a class reunion than on USask Reunion Weekend, where you can take part in special events, tours, and win exclusive prizes.
USask Reunion Weekend is the perfect occasion to reunite, reminisce and relive your experiences with your former classmates from your program on the beautiful USask campus that is buzzing with students and fellow graduates.
Special events taking place during Reunion Weekend include:
Educated Tastes event on Friday evening. Educated Tastes offers exclusive access to alumni-owned businesses in Saskatoon who are doing great things in and for our community.
An all-reunions Saturday breakfast with a USask Talk from one of our world-class researchers.
Golden Grads ceremony on Saturday afternoon for those who graduated 50 or more years ago. Come walk to the stage again, reminisce and relive your USask experience at Golden Grads.
Tours of campus (including residences, athletic facilities, buildings, and educational organizations on campus)
All class reunion attendees that join the festivities at Reunion Weekend will be eligible to win the grand prize of a free Alaska Cruise in the summer of 2021, courtesy of USask travel partner Gohagan & Company.
If you are interested in being the volunteer reunion co-ordinator for your class, please contact us so we can help you get started on creating an exceptional experience for your class reunion!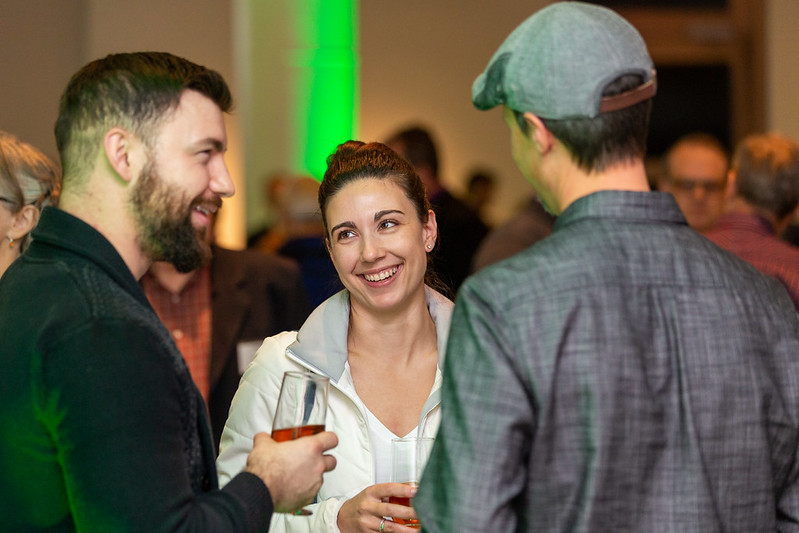 Reun1on
(2015-20) Kick start your alumni journey
Saturday, September 12, 2020
7 pm
TBD
Come reconnect with your friends, and fellow USask graduates from the past five years at Reun1on. Join us for a celebration reception, meet new friends, and make connections with fellow alumni.
Kick start the next phase of your journey with the Alumni Association. Event is free to attend and prizes up for grabs!
Want to know what's involved in planning a reunion?
Upcoming Reunions
Class of 1970, 50th Reunion
 June 25-27, 2020
Saskatoon, SK
Class of 1980, 40th Reunion
 June 19-21, 2020
Vancouver, BC
Class of 1985, 35th Reunion
 June 12-14, 2020
Kelowna, BC
Class of 2010, 10th Reunion
August 29-30, 2020
Saskatoon, SK
Please contact the College of Law for more information.
306-966-5658
Class of 1970, 50th Reunion
Sept. 11-13, 2020
More information to follow.
Please contact Roxanne Cossette in the College of Nursing for more information.
306-966-6241
Like to plan ahead?
Reunion Weekend 2021: Sept. 10 -11 | 2022: Sept. 9 -10 | 2023: Sept. 8 - 9
Past Reunions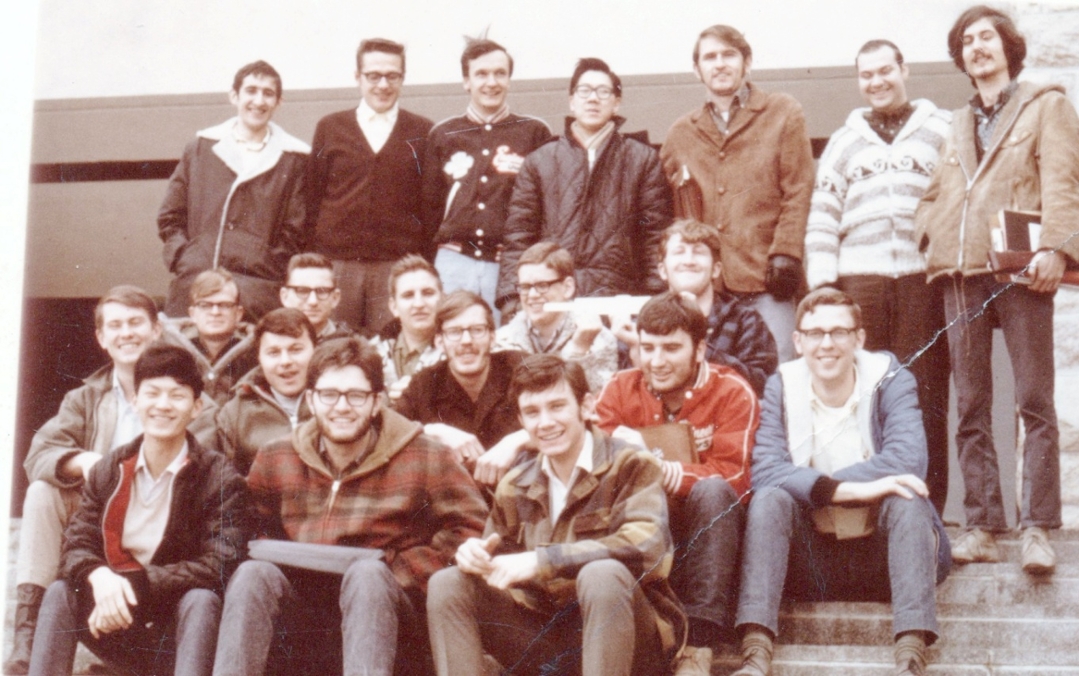 The Chemical Engineering class of 1969 met in Regina during the first week of October, 2019 for their 50th reunion. There were 15 classmates from the graduating class of 21 who were able to make this great event. For the past 50 years, the Chemical Engineering '69ers have maintained a close bond of comradery with monthly pizza meetings and annual Grey Cup parties for the Alberta contingent, and 5 year reunions including classmates from across Canada. The reunions predominately were held at various locations in Saskatchewan and Regina was chosen for the 50th reunion so that a Saskatchewan Roughriders game could be attended.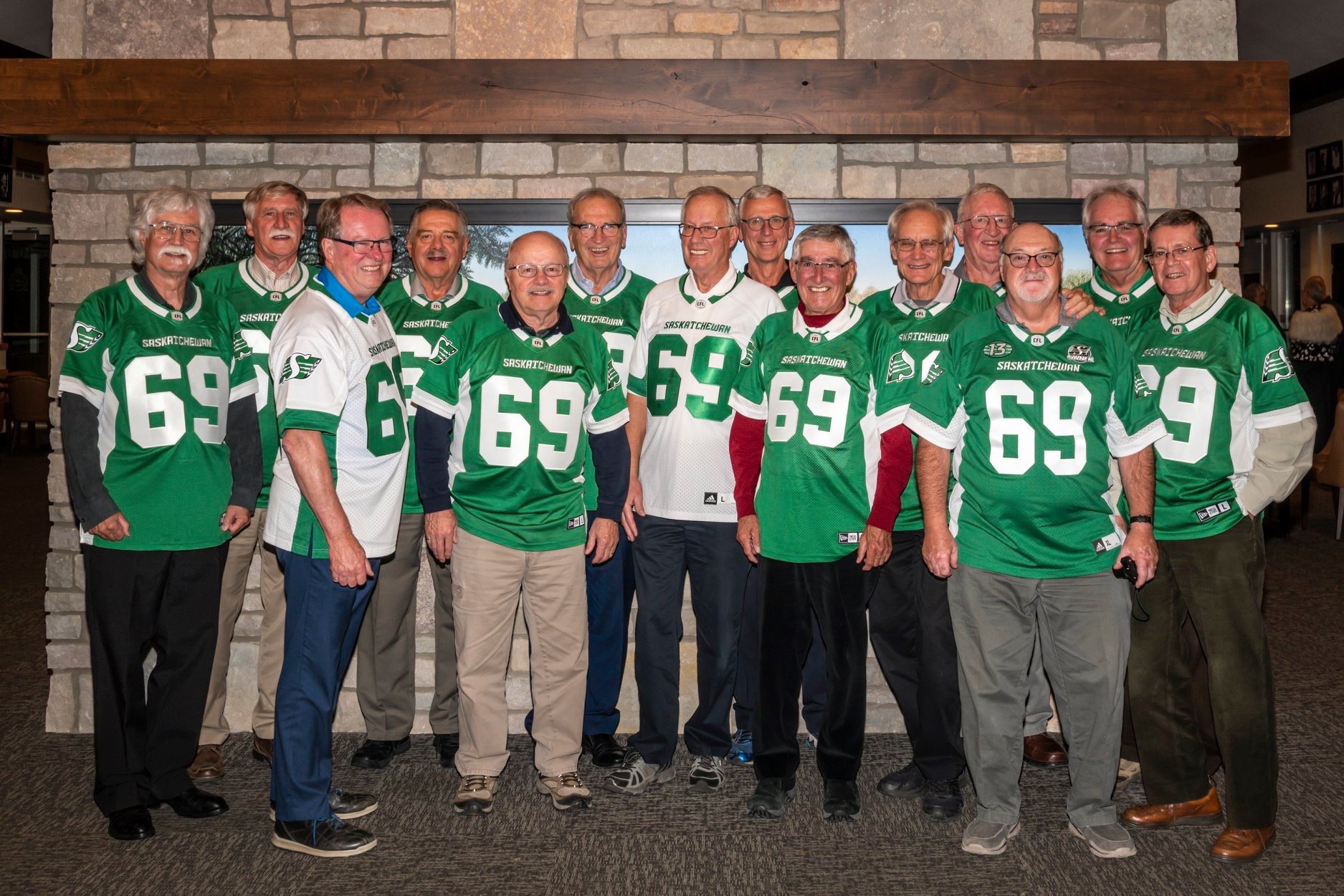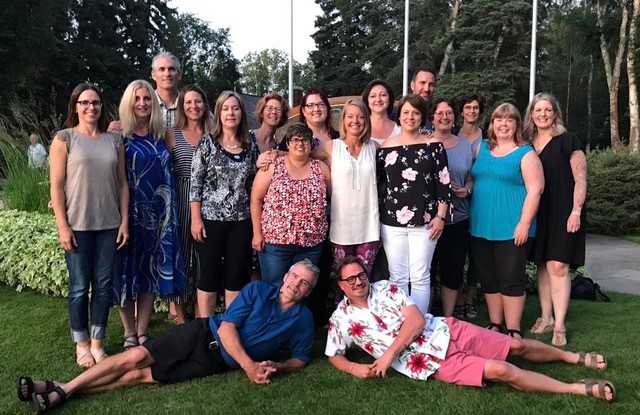 The School of Physical Therapy class of 1994 came together in late July, 2019 to celebrate their 25th reunion. Nineteen classmates from Saskatchewan, Alberta, British Columbia, Arizona and Texas met in Waskesiu, SK. to golf, beach, paddle, hike, eat and laugh. A great time was had by all!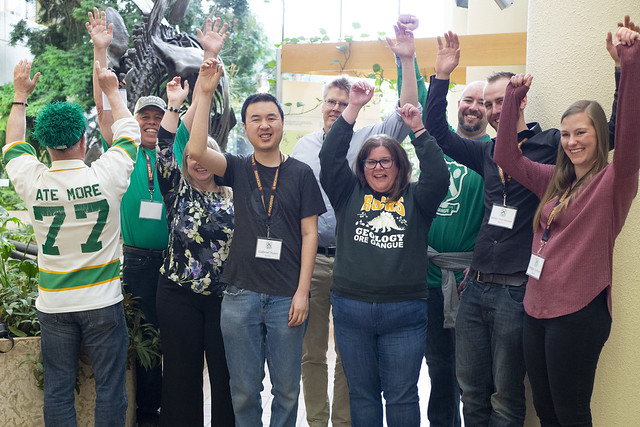 The Ore Gangue, a group of engaged geology alumni, celebrated 85 years on May 2-4, 2019. Alumni came back to campus to socialize with old friends, hear lectures from alumni, see poster presentations from present graduate and undergraduate students, tour campus and celebrate the weekend with a banquet.
Have you updated your contact information?
We'll keep you in the know about upcoming reunions, events, alumni news and benefits!