Congratulations to the Golden Grads Class of 2022!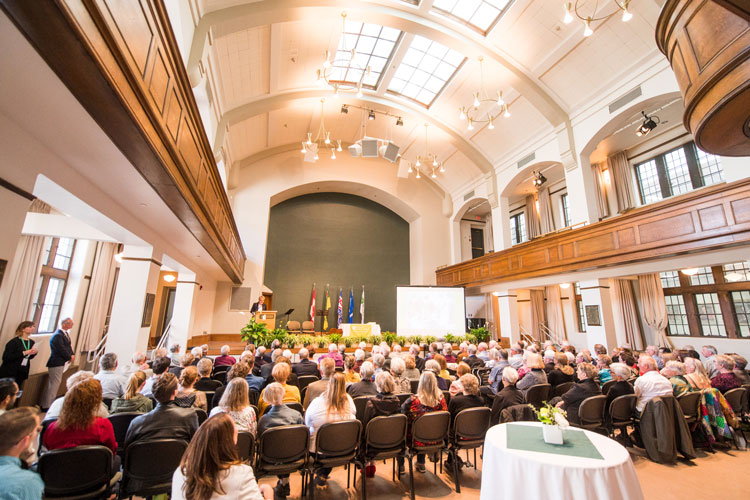 It has been 50 years since you graduated from the University of Saskatchewan in 1972 which earns you the title of University of Saskatchewan Golden Grad! Congratulations on reaching this special milestone.  
It probably seems like yesterday you received your degree. Your life has taken you many places since you left campus, but we hope your memories of the University of Saskatchewan are just as vivid as they were all those years ago. This is a special time to honour you and all you've accomplished. Alumni, like you, have shaped our communities, our country and our world. We couldn't be more proud to call you one of our 168,000 alumni.  
This November we recognize the Fall Class of 2022 and will honour our Golden Grads with an online celebration. Make sure your contact information is up to date to ensure you're notified when registration opens. 
CELEBRATION DETAILS
Golden Grads Celebration
 Wednesday, November 9, 2022
Registration will be opening soon. Last year over four hundred 1971 grads took part in the online event. Make sure your contact information is up to date to ensure you're notified when registration opens. 
This year's Golden Grads will receive a free commemorative pin and parchment.  
MEMORY LANE
Let's take a trip down memory lane! Submit your photos and stories of your time at USask, past class reunions and friend get togethers, and more for Memory Lane which will be shared on this site beginning November 1, 2022.  
Email your stories and photos to alumni.reunions@usask.ca  
The gift of a lifetime - your legacy can be our future.
Planning a gift in your Will to support the University of Saskatchewan and our students is one way for you to ensure that our university continues to grow today and for future generations. Perhaps you know how important scholarships and bursaries are to students (especially in a year like this one!) or you want to provide additional opportunities to students as they pursue their educational goals.
To request more information, please email us at gift.planning@usask.ca or visit our website at usask.ca/giftplanning.