Congratulations to this year's Golden Grads!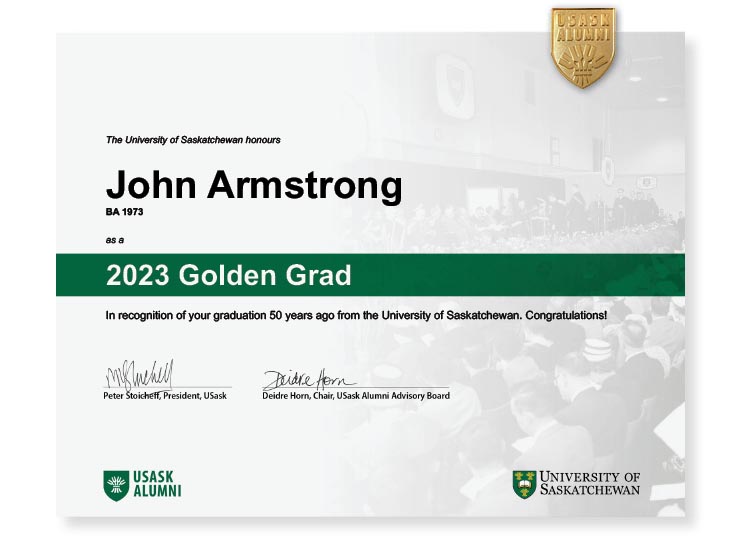 It has been 50 years since you graduated from USask in 1973, which means you are now a member of our Golden Grads family.
In honour of this milestone, we invite you to register to receive your complimentary golden alumni pin and commemorative parchment. 
During registration, you will also have an opportunity to submit memories of your time on campus 50 years ago.
On Wednesday, November 8, 2023, we invite you to return to this webpage where we will launch our Golden Grads 2023 content to celebrate you!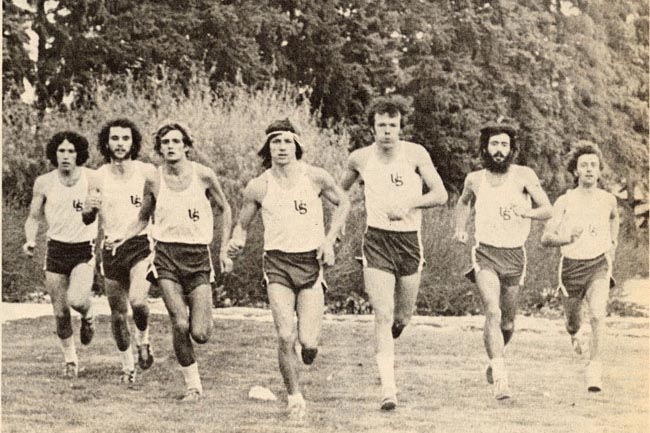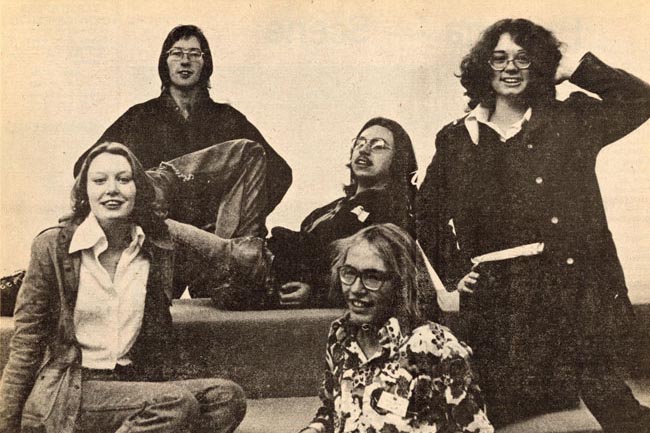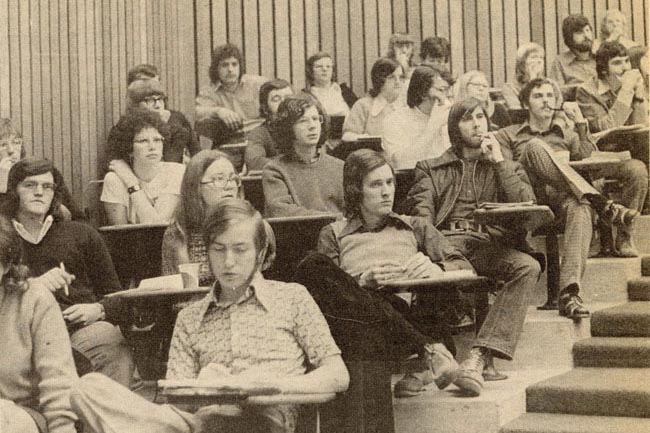 Flash back to 1973...The top grossing movie of the year was The Exorcist. Popular books released include Johnathan Livingston Seagull by Richard Bach and Breakfast of Champions by Kurt Vonnegut. Your "playlist" probably included Tie a Yellow Ribbon Round the Ole Oak Tree, Bad, Bad Leroy Brown or Killing Me Softly With His Song.
MEMORY LANE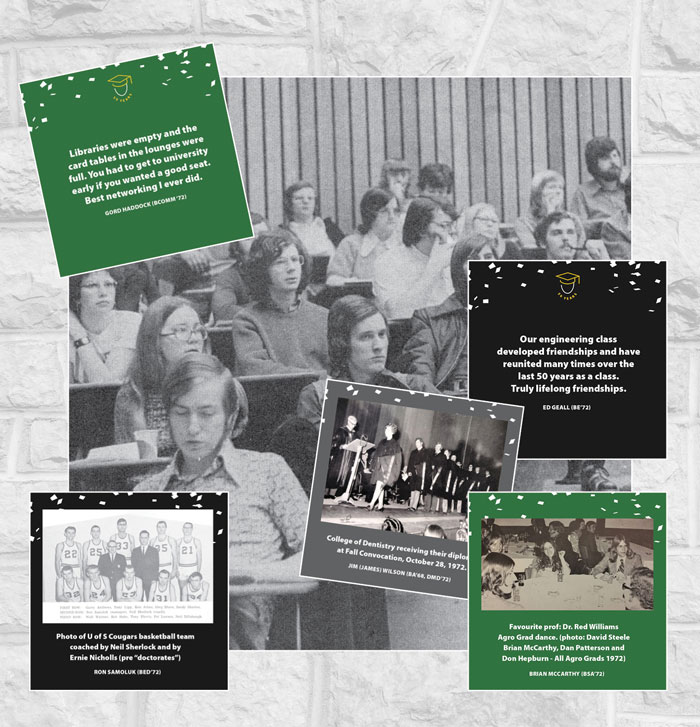 Share your memories that have endured for 50 years!
USask wants to celebrate your 50th anniversary of being a USask graduate with Memory Lane, a special website is designed for you to share the highlights you experienced as a student with your fellow Golden Grads and the USask community.  
Did you… 
Have a budding romance or make a long-lasting friendship? 
Play for the Huskies or go to games to cheer them on? 
Have a favourite place on campus to study or unwind? 
Learn any valuable life lessons that have stuck with you after graduating? 
Have a favourite professor/course? 
Participate in intramural sports or campus club? 
Have a fond experience living in residence? 
Experience anything otherwise fun and memorable? 
We want to hear about it! Share your memories and complementary photos when you
register
or by sending to
alumni.reunions@usask.ca
.
Did you know: The School of Nursing at USask became the College of Nursing in 1973 and USask's Indian Teacher Education Program (ITEP) welcomed its first students.
The Program of Legal Studies for Native People was established in 1973. It is now known as the Indigenous Law Centre.
GOLDEN GRADS IN THE NEWS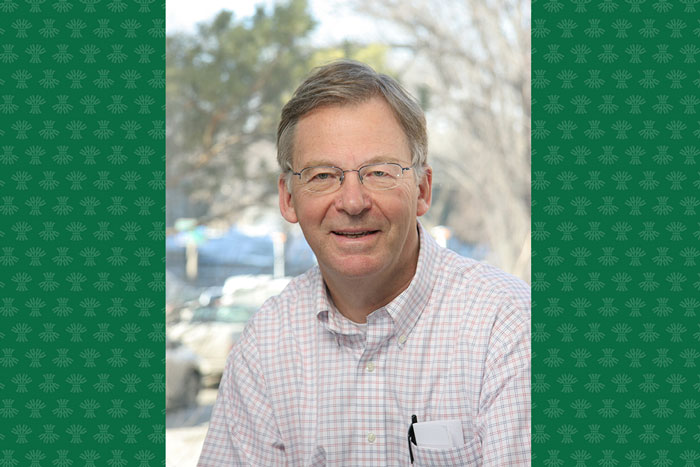 USask alumnus Dr. Hugh Townsend to be inducted into equine hall of fame
A lifetime of working to enhance the health and welfare of horses across Canada has earned a place of honour in the Saskatchewan Horse Federation's (SHF) Hall of Fame for University of Saskatchewan (USask) alumnus and professor emeritus Dr. Hugh Townsend.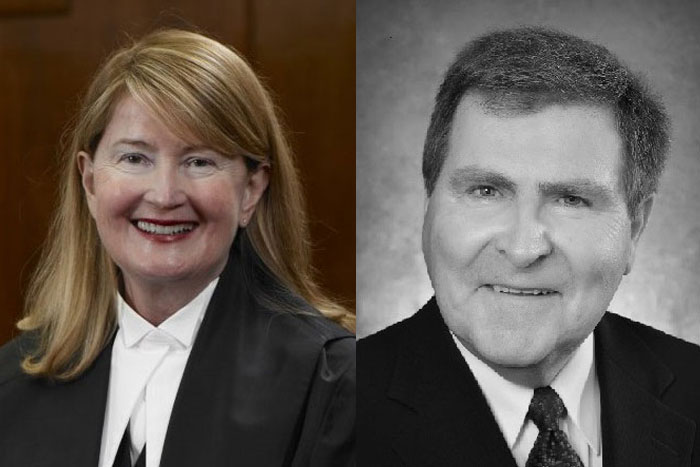 The Hon. Georgina Jackson and Gerald Tegart named 2019 Alumni Achievement Award recipients
The Honourable Madam Justice Georgina Jackson and Gerald Tegart are two of five USask alumni who have been named 2019 Alumni Achievement Award winners. Selected by their peers of more than 158,000 USask graduates scattered around the globe, they are being recognized for contributions that go above and beyond.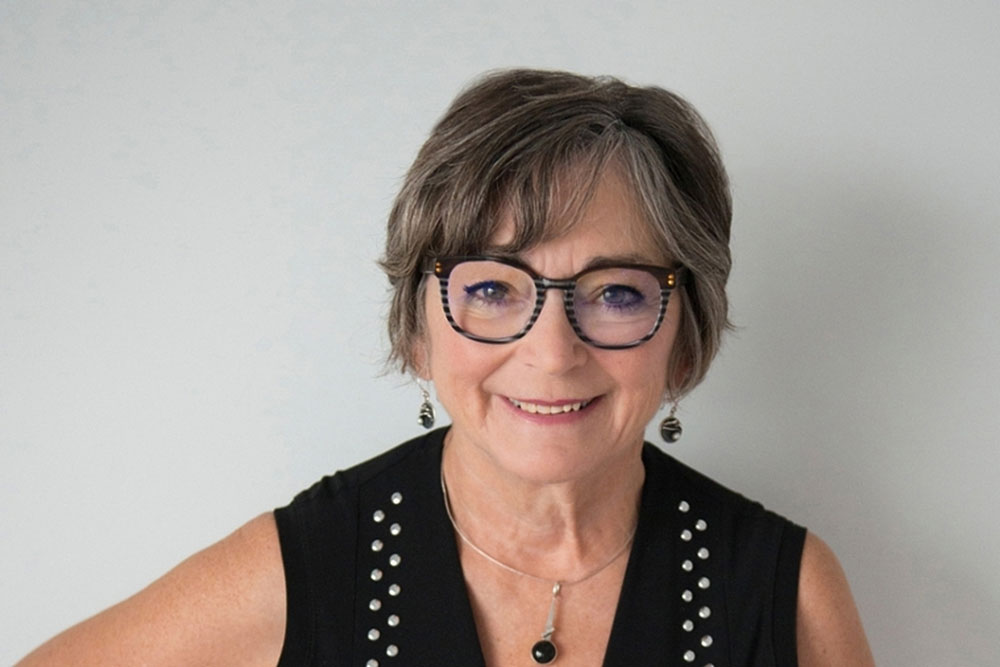 Dr. Vicki Holmes: A career of caring
Dr. Vicki Holmes (MD'73) is now retired from her medical career and is taking advantage of her free time by spending it with family, golfing and painting. Although she describes her retirement life as "nothing exceptional," her 43-year career was just the opposite.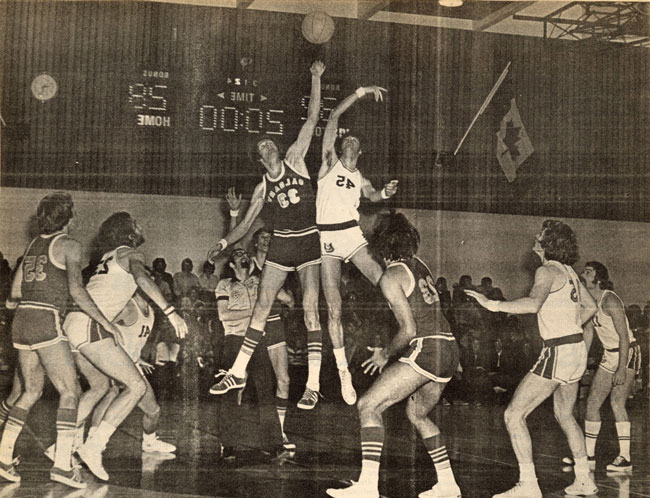 The gift of a lifetime

—

your legacy can be our future.
Planning a gift in your Will to support the University of Saskatchewan and our students is one way for you to ensure that our university continues to grow today and for future generations. Perhaps you know how important scholarships and bursaries are to students (especially in a year like this one!) or you want to provide additional opportunities to students as they pursue their educational goals.
To request more information, please email us at gift.planning@usask.ca or visit our website.