Life, critical illness, health, and dental insurance
Be prepared for life's surprises.
Critical Illness Insurance – Special time-limited offer
Critical illness insurance pays a tax-free, lump-sum benefit to an insured person diagnosed with one of the covered conditions. Under our partnership with iA Financial Group, alumni members and spouses are covered for 25 conditions, including cancer, heart attack and stroke.  Children are covered for the same 25 conditions as adults, plus 6 child-specific illnesses.
For a limited time, University of Saskatchewan alumni and their spouses can purchase up to $50,000 of Guaranteed Acceptance Critical Illness Insurance from iA Financial Group, an official partner of the University of Saskatchewan Alumni Association.  No medical questions and no medical exams required to be insured for 25 covered conditions. Dependent coverage up to $10,000 is also available and insures against the 25 covered conditions, plus 6 child-specific illnesses.
This offer is only available until October 31, 2020.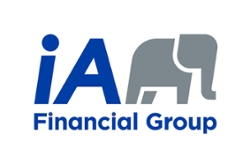 The University of Saskatchewan Alumni Group Insurance Program offers a voluntary group insurance plan consisting of:   
The benefits are significant. The 'buying power' of an alumni group entitles you to preferred rates and plan features that you won't find anywhere else. Plus, your participation in this affinity program helps support alumni programs and services. iA guarantees your satisfaction. If you decide to purchase coverage and are not completely satisfied, just return your Certificate of Insurance within 60 days of the effective date and you will receive a full refund of your premium - no questions asked.
For more information, or to request an application form, contact iA: