Dr. Robert Calder is a 2022 recipient of the USask Alumni Lifetime Achievement Award.
As the highest honour presented by the University of Saskatchewan Alumni Association, this award recognizes an alumnus/alumna for an outstanding lifetime of accomplishments and contributions to the social, cultural and economic well-being of society in any area, such as academics, athletics, arts, business, not-for-profit, public, or private sector.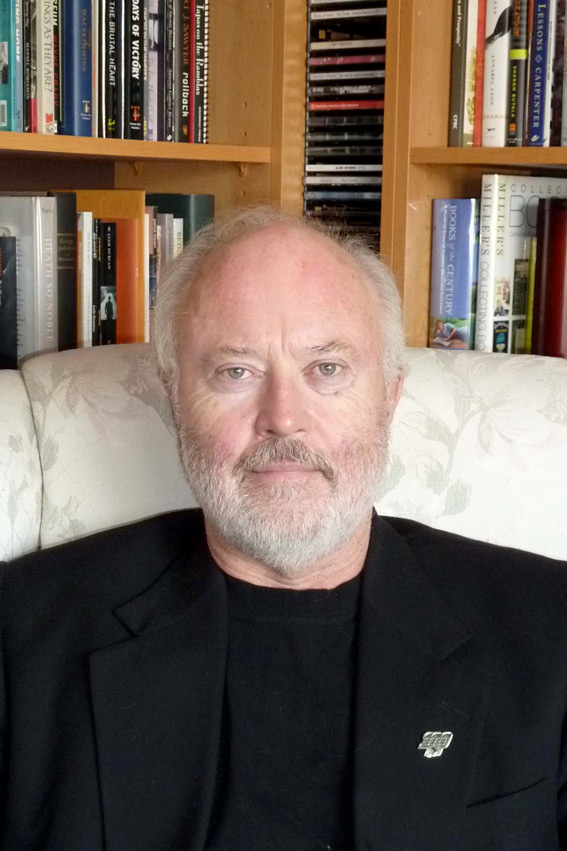 By Christopher Putnam

When he arrived as a student at the University of Saskatchewan (USask) in 1959, Dr. Robert Calder (BA'63, MA'65, PhD) expected to breeze through university as easily as he did through high school. Instead, he failed out after his first year.
It was a lesson that stuck with him.
"I always told my students: You know, I'm not giving you an education. You've got to come and take it," said the USask professor emeritus of English.
Spending a year washing walls and floors at Saskatoon City Hospital gave the 20-year-old Calder the motivation he needed to re-enrol at USask. This time he worked harder, completing a bachelor's degree and then a master's degree in English.
Five years after flunking out, he was hired as a member of the Department of English. By 1979, he was the youngest-ever head of the department and one of Saskatchewan's most acclaimed authors.
This year, Calder is being recognized with one of the highest honours given by the university, the Alumni Lifetime Achievement Award. He says the award is especially meaningful to him as someone who has been connected to the university for more than 70 years.
"The university has been part of my life for almost all of my life."
Born in Moose Jaw and raised in Saskatoon, Calder grew up in a house on College Drive directly across from campus.

"The university was our playground. I can remember playing on the construction site for the University Hospital when it was just starting to be built," said Calder.
His mother, a divorcee in an era when divorce was taboo, set a quiet example of resilience that inspired Calder throughout his life. In 1948, Mildred Calder moved the family to Saskatoon to raise her two sons alone on a receptionist's salary. Mildred never graduated from high school, but she knew the value of education.
"I think in the back of her mind, she thought that living near the University of Saskatchewan, her sons would have a lot better chance of going to university," Calder said.
The two brothers went further than she could have dreamed. Calder won some of Canada's highest literary awards and was invested into the Saskatchewan Order of Merit, while his brother Dr. Kenneth Calder (BA'66, MA'67, PhD) went on to become an assistant deputy minister in the Canadian Department of National Defence.
Calder credits a willingness to work hard—what he calls "a Saskatchewan attribute"—with some of his success.
When he looks back on his career, another lesson comes to mind: Don't underestimate yourself.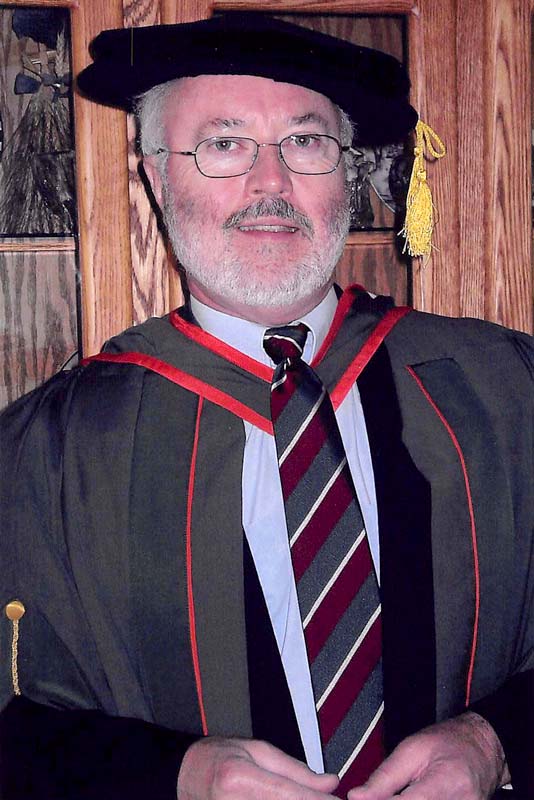 Calder often tells the story of his PhD studies at the University of Leeds in the United Kingdom. When he first arrived, he was intimidated by the "articulate, sophisticated British graduate students" around him. But three years later, he was the only one in his class who had finished his dissertation and earned his degree.
"I've always said that my training at the U of S gave me a real leg up," he said.
Calder returned to a faculty position at USask and took up writing. As a Saskatchewan-based author in the early 1970s, it would have been easy to succumb to the belief that an international reputation was out of reach.
"The old idea was that you had to move away from Saskatchewan, even if you were a writer—that you needed to be in Toronto or London or New York or someplace where you were closer to the publishing world," he said.
Calder tried anyway. When his first book, W. Somerset Maugham and the Quest for Freedom, was published in 1972 by Heinemann in the United Kingdom and Doubleday in the United States—two of the most prestigious international presses—Calder cut a path that other Saskatchewan writers would follow.
Always a proud prairie resident, Calder savoured seeing the words "University of Saskatchewan" on the jackets of his books and reading the name of his home province—occasionally misspelled—in reviews from The Telegraph or The New York Times.
He spent 45 years in the College of Arts and Science, one of the rare faculty members able to balance the life of a professor with a successful writing career.
As an author, Calder is hard to categorize. His 11 books have spanned everything from literary criticism to biography to cultural history to sports history—including two books on the Saskatchewan Roughriders. But Calder won his greatest fame for his work on William Somerset Maugham.
Maugham, one of the most popular English authors of the early 20th century, was considered a "middlebrow" writer and mostly ignored by the academic world. Yet Calder was captivated when he first read one of Maugham's books while studying at USask.
"It was a masterwork of simple, lucid but intelligent writing," he said.
Calder chose Maugham as the focus of his PhD studies and of his 1972 debut book.
He hoped to follow that first book with a biography of Maugham, but the deceased author didn't make it easy. In his final years, Maugham burned his private papers and asked his friends and family not to cooperate with any biographer after his death.
Calder therefore received a chilly reception in 1976 when he approached Maugham's literary estate for permission to quote from the author's letters. "I had the door slammed on me," he recalled.
Calder was disheartened to learn that the estate then turned around and gave full access to a Pulitzer Prize-winning American journalist writing another biography of Maugham. Even worse, Calder's rival biographer was working full-time on his book, while Calder had to split his focus with his responsibilities as a USask faculty member.
"That bothered me a great deal," said Calder, "and I thought, you know, when his book comes out, I'm done."
But he stubbornly carried on with his unauthorized biography, and when it was published in 1989, Calder's book was the one hailed by critics as the definitive biography of Maugham.
"That was very satisfying, I have to say," said Calder.
Willie: The Life of W. Somerset Maugham earned Calder the Governor General's Literary Award for Non-Fiction and cemented his reputation as the world's leading authority on Maugham.
Calder admits his career might have benefited if he'd taken the traditional academic path of devoting his writing to one subject such as Maugham. But curiosity and passion compelled him to keep branching out.
His 1984 and 2009 books on the Saskatchewan Roughriders grew out of his lifelong love of the local team. His latest book, A Hero for the Americas: The Legend of Gonzalo Guerrero, arose from a historical account Calder heard while vacationing on the Yucatan Peninsula. He is working on two more books: An autobiography and a study of the film adaptations of the works of Maugham.
"The books that I think I've done best on were the ones that I really got obsessed about. And it makes me not an easy person to live with, as my wife will tell you," said Calder. "But I think the best things that writers produce are the ones where they have an obsession about it—a real passion to somehow put this material together and then explain it to people."
Congratulations, Dr. Calder!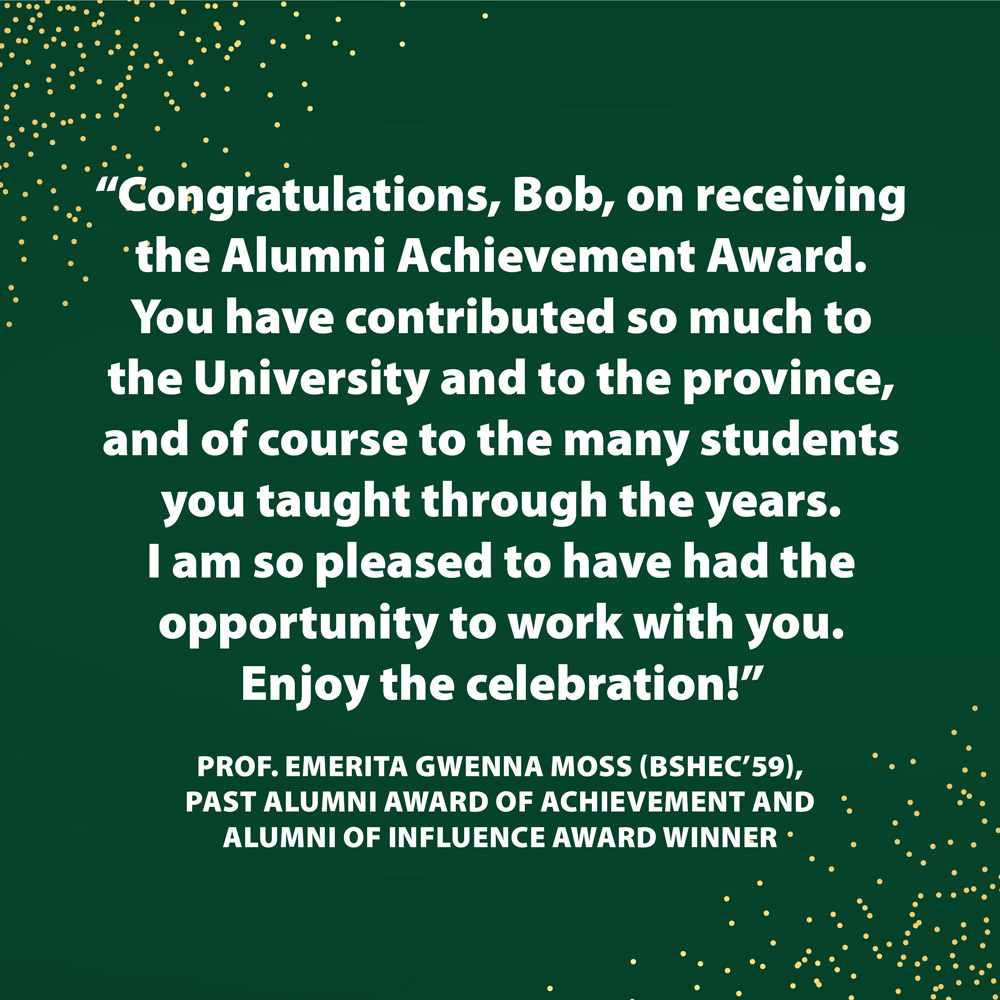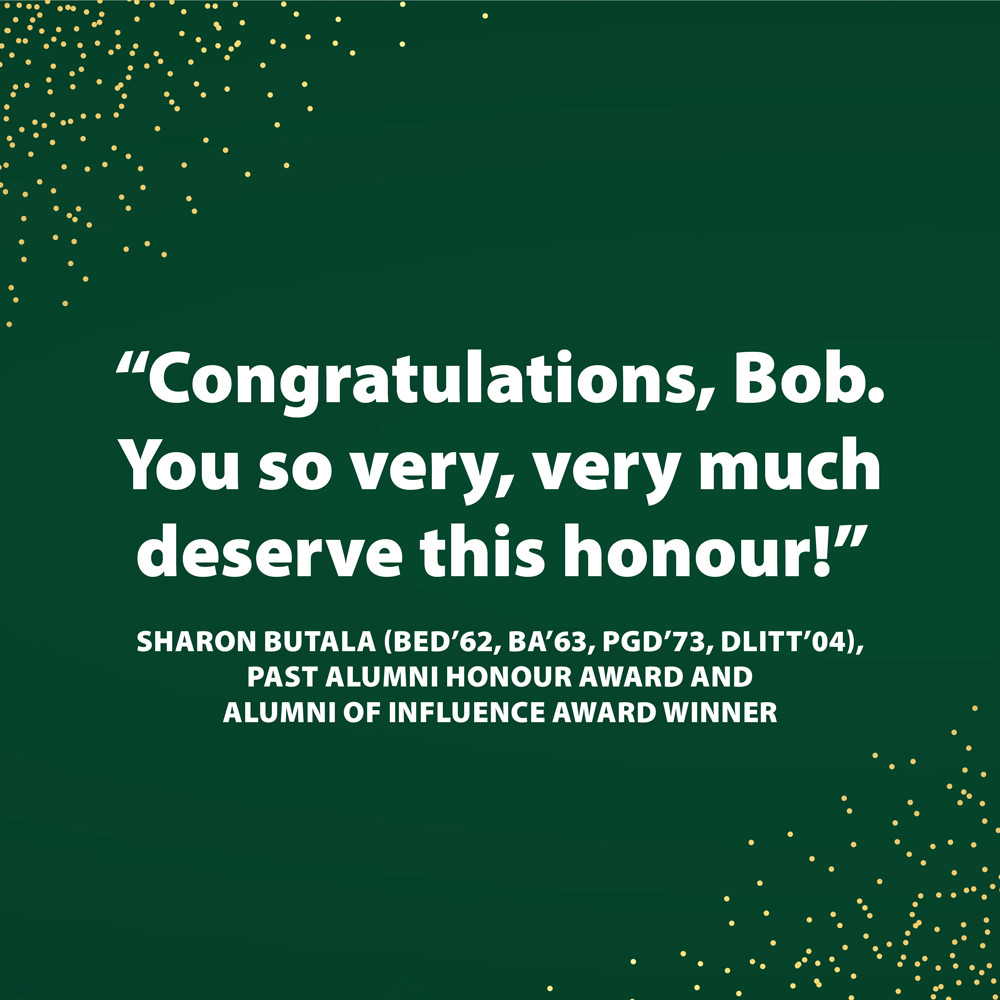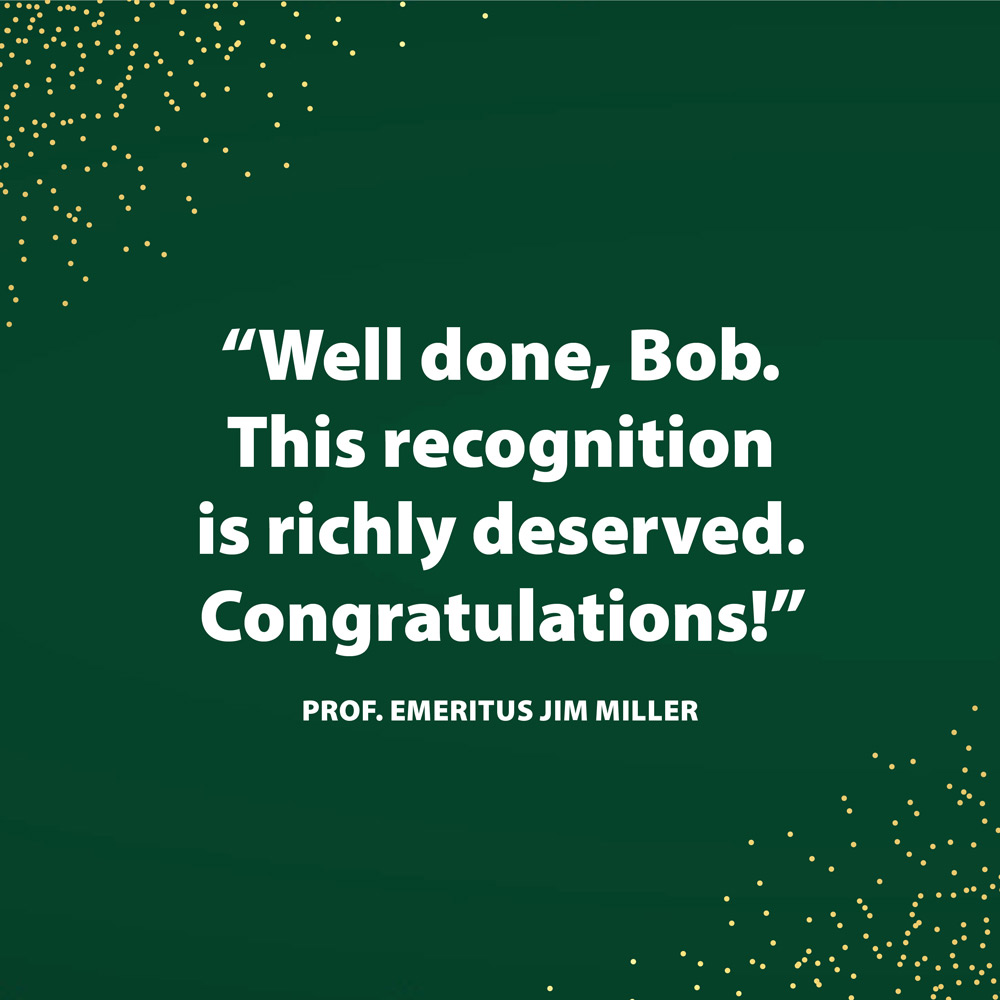 A TRADITION OF EXCELLENCE