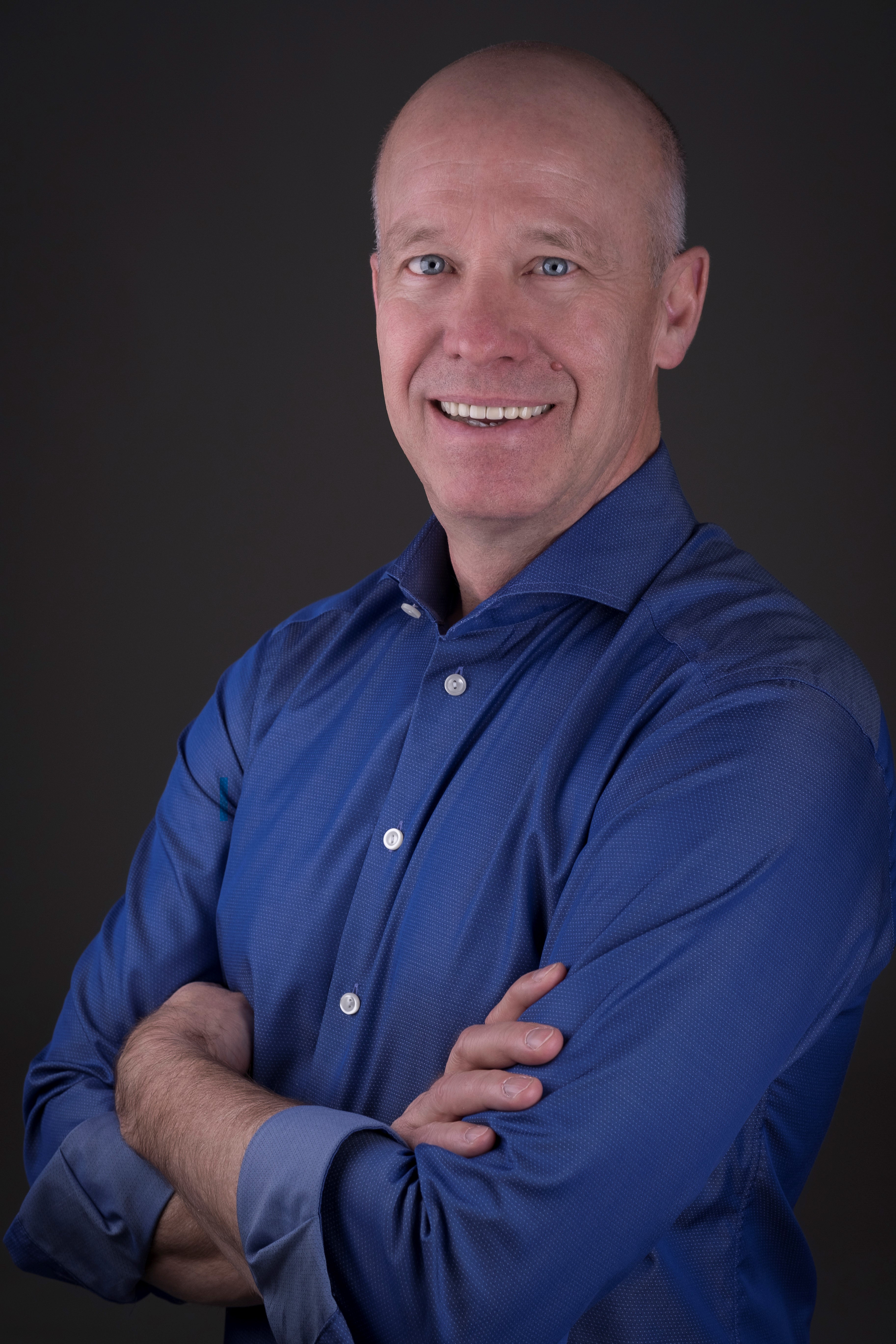 When Kevin Jabusch (BE '81) was recruited by the Huskies hockey coach after graduating from high school, he said he hadn't yet considered university. "I wasn't thinking about university because I was more focused on junior hockey." However the idea sparked something inside, and he decided to enroll in the College of Engineering to follow his interest in math and physics.
For his first two years he said he focused all of his attention on his studies, and then joined the Huskies in Dave King's inaugural coaching season in 1979. "I saw a chance to play for a person like Dave, which was a major factor in my decision to try out—the team went from struggling to competitive when he arrived."
He also had the opportunity to play with notable alumnus Willie Desjardin the same year, now the interim head coach of the Los Angeles Kings. Current Huskie Head Coach Dave Adolph and Tim Hodgson, the Saskatoon Chairperson of the Home Ice Campaign, were also on the same team.
After graduation in 1981, Kevin and his wife Cheryl moved to Calgary, where they've spent the majority of their lives since, and have raised three children and now have 2 grandchildren. However, they weren't the only ones moving to Alberta; "15 of us from the Huskies all moved to Calgary at the same time," he mentioned. "Some of the group still plays together—recreationally, although it was initially a pretty competitive team coming out of the Huskies!"
Jabusch said he and his former teammates still get together once or twice a year. "We stayed close, and there was always someone reminding me of why we are still together and our connection to the Huskies." As a result, the group of alumni has continued to give back to the Huskies in a multitude of ways, including funding scholarships and equipment.
"Once a year we get together when the Huskies come to town, and often we skate before the game. That's when we talk about what the Huskies need," he noted. "We've also held an annual charity golf tournament to raise money for the team, thanks in large part to fellow alumnus Dell Chapman, and that's been going on for most of the last two decades."
He noted this ongoing connection to his alumni hockey friends is one of the reasons why he and his wife Cheryl decided to donate generously when the university launched its Home Ice Campaign to replace Rutherford Rink. The couple committed $300,000 to support the new multi-sports complex for Huskie and minor hockey athletes.
"When you are looking for ways to give back, you look at how your donation can make a difference. It was clear that the University of Saskatchewan needed a new rink, and this was a chance to make a difference." said Jabusch.
Jabusch said he felt it was so important to give back to Saskatchewan students, because playing sports is something that not everyone gets the opportunity to do. "I think about the kids who come to the University of Saskatchewan like I did—to improve their life and open doors. That's what the Huskies program did for me."
For Jabusch, hockey was the reason why he pursued a post-secondary education, and he said he owes a lot to the Huskies program as a result. "It motivated me to further my education and contributed to my life in ways that formal education didn't. I learned so much through that—what it takes to excel, team building, confidence and leadership."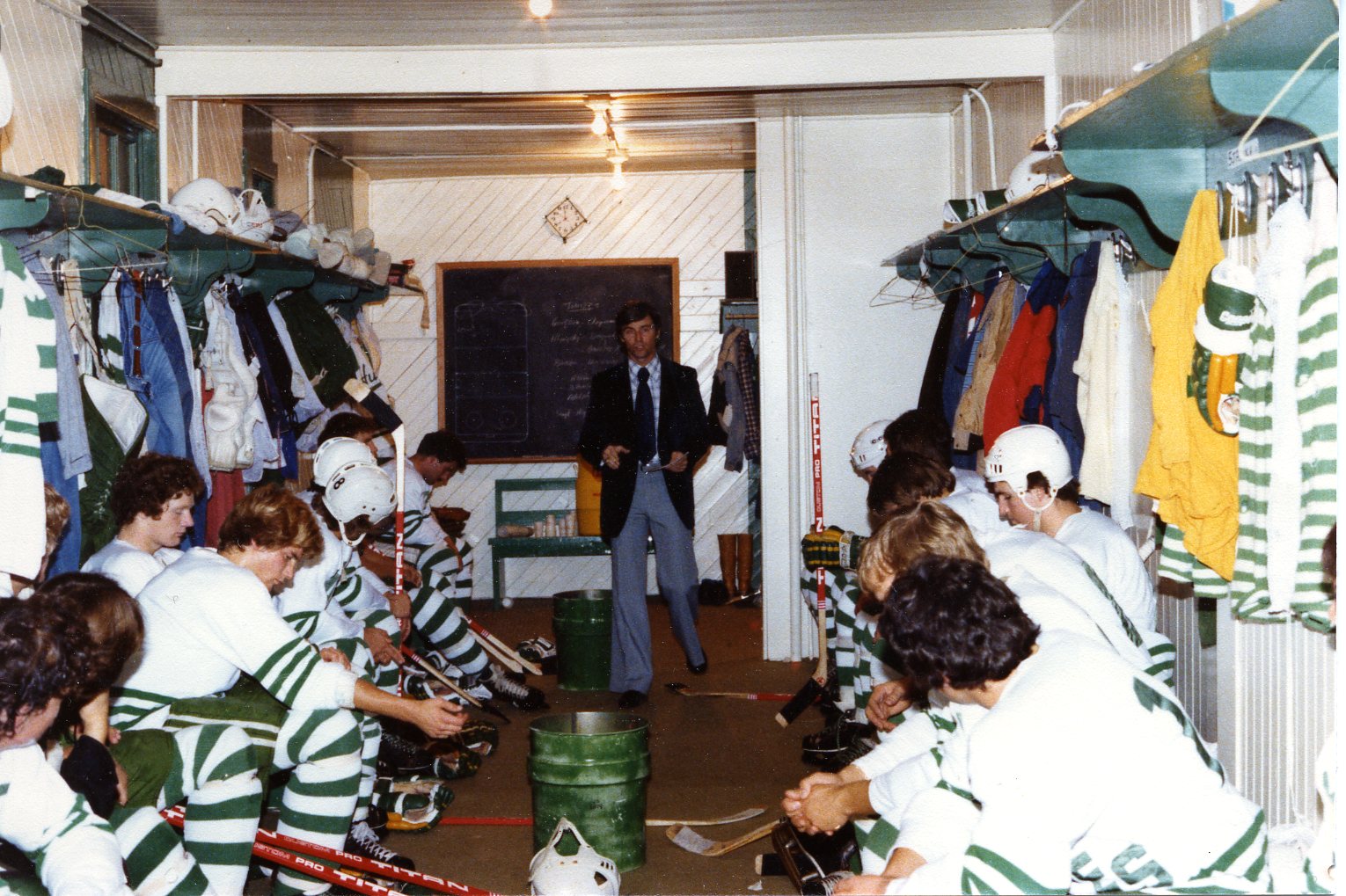 Jabusch said these qualities have served him well throughout his career in the oil and gas industry. After graduation he started with Dome Petroleum and then joined Solex in 1985, a small group that specialized in production and processing. "We were doing things the big guys were doing, trying not to get trampled!" Jabusch said.
As a reservoir engineer, he took over the business development role, moving to president of the company in 1996. After that Kevin enjoyed what he called his "first retirement" to work on personal projects, but recently returned to the industry in an opportunity that he said he couldn't pass up. Now he is the President and CEO for Enhance Energy Inc., a company in Alberta that produces oil using a unique CO2 process that also helps to reduce carbon in the atmosphere. "It's good for what our country and our world needs," he said.
Throughout it all, Jabusch has always maintained his connection to Saskatchewan. "I have a special respect for people from Saskatchewan. The graduates I've worked with all have common characteristics—they are hard workers, humble, loyal and don't have a sense of entitlement."
Visiting Saskatoon last year, Jabusch made a point of touring the construction of Merlis Belsher Place. When he stood in the centre of the arena, he said it took him back 30 years. "It was impressive! I got chills thinking about the kids today going out for a big game on that ice. It's too good!"
Looking back, Jabusch said how grateful he was to see how the community, alumni and former Huskies came together to support the new facility for athletes. The Home Ice Campaign was the university's most successful volunteer-driven fundraising campaign, raising $29-million for the new multi-sports complex. Jabusch added, "This arena would not have happened without generating an early fundraising momentum.  It's amazing to see how many people stepped up in significant ways."