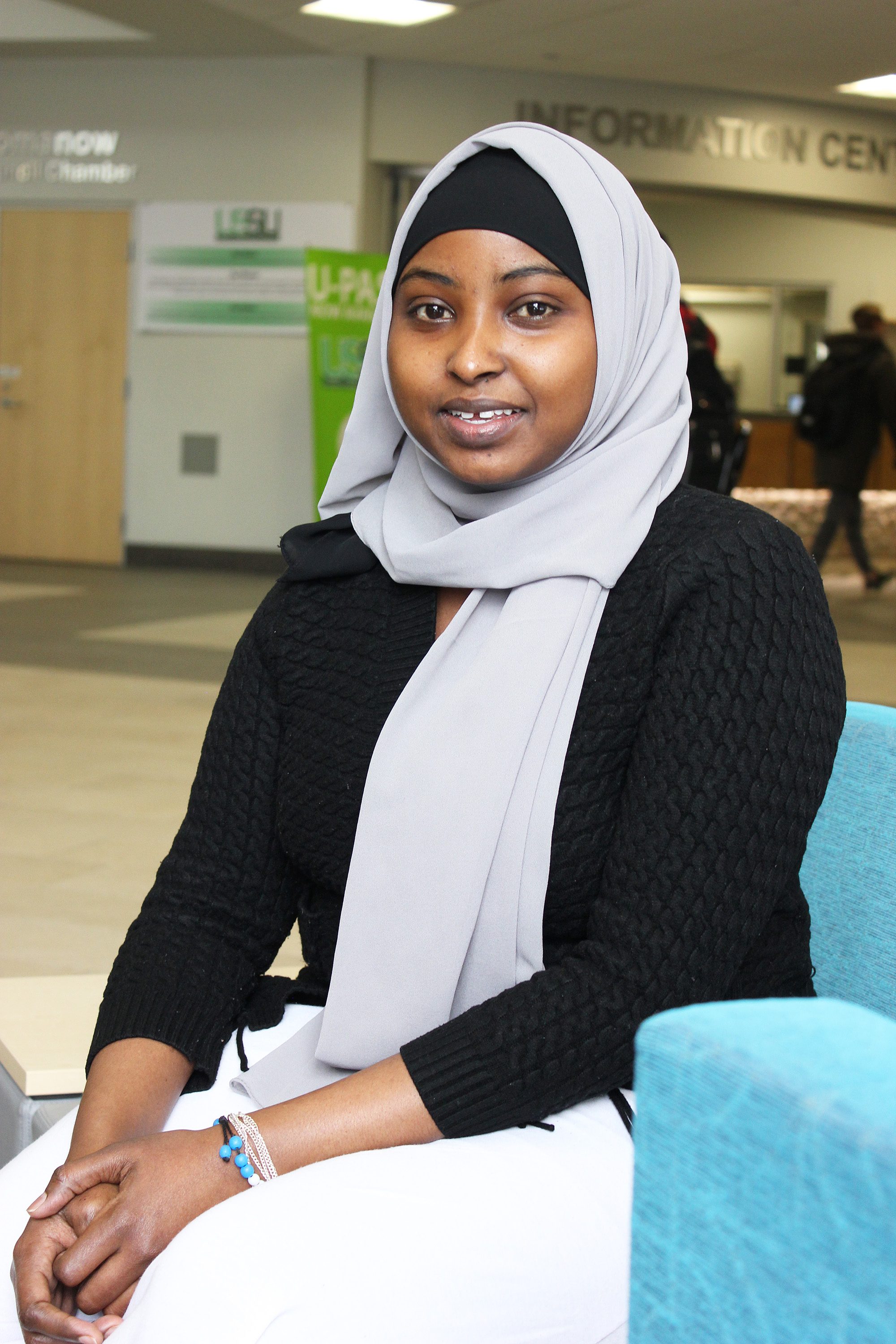 "I thought it was scam because it was too good to be true," said Olewi.
Olewi had moved from Syria three years earlier after conflict in the country became too much for him.
"I was shot at a few times and a missile exploded very close to me. I was lucky for four or five times so for me it was like okay it's time to get out of here," said Olewi.
Olewi was working on his Masters in English Language Teaching when he decided to leave Syria. He was unable to continue his schooling while in Lebanon and was trying to get back to his true passion.
"In Lebanon life was not as bad, for example, as living in a refugee camp. But the other thing is I was not able to do what I wanted to do," said Olewi, who was working as an English teacher for a non-profit organization when he stumbled upon WUSC.
Olewi saw an ad on Facebook for WUSC, which told of a program that would sponsor students to come to Canadian universities to continue their education.
He decided to apply to the program and soon found out that it was not a scam, rather a very real program that could help him continue his schooling and his dream.
Olewi completed an English test as well as an interview before being accepted into the program. He came to the University of Saskatchewan (USask) in September 2017 to work on his Masters in Teaching English to Speakers of Other Languages (TESOL) and completed the program in December of 2018.
USask's chapter of WUSC helped Olewi finish his Masters a whole semester early by transferring some of his courses from his schooling in Syria. They also helped by providing financial assistance and getting the basics set up for life in Canada, like a bank account.
Since May of 2018, Olewi has been working at the Saskatchewan Intercultural Association as a LINC assistant co-ordinator and is finally back to what he always wanted to do.
"WUSC gave me the degree I needed, gave me the money that I needed, also it connected me with where I wanted to go in my career. So I would say it was the bridge that linked me back to my goals," said Olewi.
The WUSC SRP chapter at USask has been sponsoring three to four students a year since the early 2000s and has been on campus since the late 1970s. In addition to this, since 2016 the USask President's Office committed to sponsoring one student of Syrian origin every year for three years. Olewi is one of the students who benefitted from this.
One of the current students benefiting from the WUSC program is Fatuma Aden.
Aden is originally from Somalia, but was living in Dadaab, a refugee camp in Kenya, for the last nine years. She came to USask in September 2018 to pursue a degree in nursing.
Aden is this year's keynote speaker at the WUSC Shine-A-Light event on March 7. The event focuses on the education of girls in refugee camps who are expected to help with domestic chores and care for their siblings and often miss school or discontinue their studies altogether.
Shine-A-Light helps fund a program called Kenya Equity Education Program (KEEP). KEEP provides girls with solar lamps so they can study at night and they offer remedial classes for the girls who have to miss classes because of their duties at home.
"I'm one of those girls who went through that program because I have six siblings, I'm the second born, so there's a lot of responsibility. On Saturday and Sunday, I would go to the remedial classes and say to the teachers 'I missed this class, can you help me understand better?' " said Aden. "The program helped me get good grades. I'm very grateful for that program."
Aden is very excited to speak at the March 7 event and wants to share her story and show people who they're helping when they support this program.
''I'm one those girls who went through many challenges in the camp but achieved her dream of attending university and getting higher education through WUSC scholarship," said Aden.
 "Anyone who is willing to help someone or maybe wanted to do any humanitarian assistance this is the right time," said Aden. "I think it is a good thing, better than anything, to help a girl to have a bright future."
If you'd like to attend the Shine-A-Light event on March 7, please follow this link to RSVP.