Peter (BA'61) and Elaine (BEd'77) Zakreski were awarded the 2019 Saskatoon Humanitarians of the Year and Kayla Brien (BA'12, BA'13) was awarded the 2019 Saskatoon Young Humanitarian of the Year.
The Zakreskis were selected because of their work in Malawi, Africa and Brien was selected for her work to build a respectful, peaceful and thriving culturally diverse community in Saskatoon.
The Zakreski's story started after Elaine retired from teaching in 2000 and they were just starting on their travelling journey, as Peter was still working as the Vice President of Human Resources at Federated Co-op. After their trip to Africa in 2006, they met someone on the plane ride home who would have an impact on the rest of their lives.
"I met this amazing woman on an airplane and she changed our lives," said Elaine.
The woman, Jean Kalinga, was a Malawi native who had been working with her husband to try and build a pre-school and shelter for the children in her village, but had run out of money. Elaine, who had just witnessed herself the damage the AIDS epidemic had caused to families in Africa, knew she needed to help, but didn't know how.
After the trip, as a surprise Christmas present to Elaine, Peter connected with Kalinga and offered to send money to build the pre-school and a clinic she had mentioned to Elaine on the plane.
When Christmas rolled around, Elaine got a print out from an email from Kalinga saying thank you for the clinic and that they'd name it after her.
"And I said 'what? What clinic?' I was blown away," said Elaine.
Fourteen months later, Peter and Elaine travelled to Malawi for the first time after their gift to see the work that had been done.
"We saw a 13-room clinic and the shelter for young children and we were just blown away. Good thing I had sunglasses because I was crying a lot," said Elaine with a laugh. "I looked at Peter and said, this isn't the end I think it's just the beginning."
Since then, the Zakreskis have been working in Malawi to build more schools, fresh water outlets, bakeries, clinics and houses to help create safe, self-sustaining communities in the county. They work closely with locals who build the structures, and together with the help of many donors, supply the finances needed to ensure the communities receive the proper materials required. The duo created a scholarship for students in Malawi and started the foundation: HOPE for Malawi, where people can donate to support their work in the country.
"I call it the four pillars of: Health, Opportunity, Protection and Education (HOPE). So those are sort of the four pillars that we work under," said Peter.
To date, the Zakreskis have been able to help almost 100 villages and more than 35,000 villagers with their work and plan to continue to help where they can.
"I think the driving force for me has always been if you see a need, do something about it. Like Nike, Just Do It," said Peter.
Philanthropy has always run deep in Elaine's blood, ever since she can remember. When she got the news about receiving the Red Cross award, she had a flash back to when she was eight years old and someone from the Red Cross came to her classroom and talked about the starving children in Africa.
"This was the worst news I had ever heard. I just thought the world was like my world, they had food, they had families, they lived in different places, but they had what I had. I couldn't stop thinking about that, so that summer I decided I had to do something," said Elaine.
After an attempt to sell all her clothes was stopped by her mother, she went on to sell lemonade and at the end of the summer was able to give the Red Cross presenter some money for the children.
"So now, years and years and years pass and one day I hear we're going to be humanitarians for the Red Cross and it all came back to me. It was a whole life time and it was like a full circle moment," said Elaine.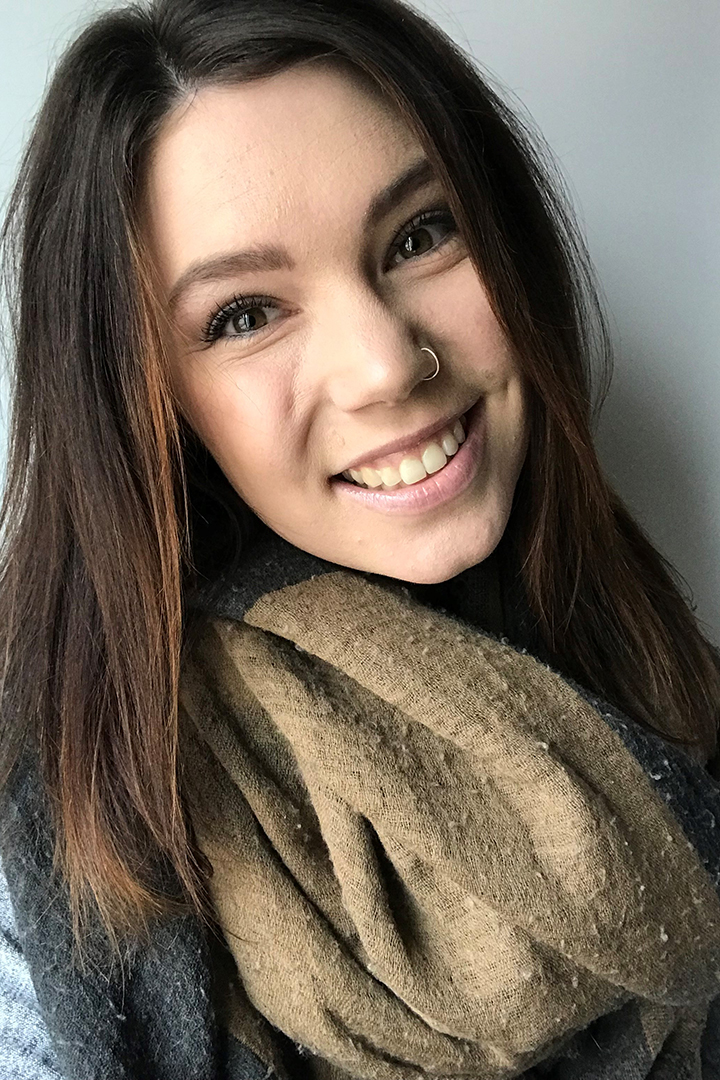 Brien's story is a little closer to home. She moved to Saskatoon ten years ago from British Columbia to pursue a degree in International Studies. Once she arrived, Brien fell in love with the community and decided to stick around.
"One of the first things that I noticed when I moved to Saskatoon, and one of the reason that I actually wanted to stay here and grow my life in the community, is because I just found a connection to the city and the heart of the people really resonated deep within me," said Brien.
Brien soon got involved with two organizations: the Canadian Red Cross and the Princess Shop, a non-profit organization that helps creates an enhanced graduation experience for female-identified students in need, and the tools to pursue success after graduation.
She started with the Princess Shop as a causal volunteer at their Annual Glass Slipper Benefit for Princesses.
"After I heard one of the princess graduates give their testimonial, I was so inspired by their sense of resiliency, determination and motivation that I became one of their program volunteers for their mentorship program," said Brien, who co-ordinated the program for three years.
"It was such an incredible experience to get to connect with these young women who have overcome so much in their life and they're working so hard to create a better life for themselves, for their children," said Brien. "I find that these women were just so inspiring. After I finished up my term as the coordinator of the program, I became a mentor and now I sit on the board as the vice chair."
Brien's work with the Red Cross currently has to do with emergency management. She helps set up shelters in Saskatoon when communities are displaced because of a disaster, like a fire. She helps with providing basic needs for people, but also works to build a sense of community in what can feel like a hopeless situation.
"It could be three days or three weeks in the shelter, depending on the severity of the disaster, so you form a community within a community. You establish relationships and connections because you want people to feel at home and safe and included while they're away from their home," said Brien.
With both Brien's work in employer relations at Quint Development Corporation, a not-for-profit organization, focused on creating economic opportunities that help strengthen communities and improve social conditions for Saskatoon residents, and volunteering, her main goal is for people to feel like they're part of a community and that they belong.
"Each one of us, just as we are, have that ability to help others feel that way, just in our daily interactions and I think that's very powerful," said Brien.
Brien was very surprised when she got the call about the award back but is happy the Saskatoon community recognized her.
"Saskatoon has been such an easy place to find my fit, so to be recognized in this way it's really meaningful because I feel like the community has already given me so much," said Brien. "The people that I'm surrounded by have really ignited the passions in me that I have and have fostered them to grow and provide opportunities for me to contribute to my community."