The Ore Gangue is the oldest student society in the University of Saskatchewan's history (USask). Since 1934, the Ore Gangue provides leadership, academic, athletic, and social opportunities to students studying in USask's Department of Geological Sciences. The society has also created a strong culture of philanthropy within its alumni, by giving back to support the students following in their footsteps with a $500,000 fundraising goal.
The bond developed between members continues to be a source of camaraderie for recent graduates and alumni. Tracey Jungwirth (BSc'92), who played a key role in organizing the Ore Gangue's 85th anniversary in 2019, noticed that several alumni have mentioned the word 'family' when interviewed about their experience with the group. 
"It was amazing to hear responses like, 'Our alumni feels like family' or 'Our geology group feels like family', because it shows that no matter how long since we've seen each other, you always felt like you were coming home to a family," said Jungwirth. "Our connection and interaction with one another through the Ore Gangue is also strong. It doesn't matter whether you graduated years ago or just now, you're automatically part of the group."
Annual social events like their golf tournament and year-end holiday 'Beer Bash' have been instrumental to keeping their 'family' connected.
Dave Nordin (BSc'84), a long-time Ore Gangue supporter and event organizer noted, "Our gatherings like the Beer Bash brought together people that haven't seen each other in years. There's a core of people that always come out, but sometimes there are people whom others haven't seen in years that happen to be in town. When that happens, people get reconnected and it feels like magic!"
Due to the COVID-19 pandemic their social events were cancelled and with the current need for social distancing the group is finding alternative ways to stay in touch. Recently, they held two Zoom presentations for alumni to hear from guest speakers in an effort to reconnect with each other. According to Jungwirth, both online presentations have shown success in bringing back inactive members and capturing new faces.
Although this year is quite different, Ore Gangue alumni are keeping a positive outlook for the future, especially for students whose studies may have been disrupted by the pandemic. As students once before, the group has always been connected to their roots and continues to provide bursary support to future Ore Gangue alumni.
A student award recipient himself, Ore Gangue alumnus Gordon Beach (BSc'74) knows first-hand how important financial support is to students, such as scholarships and bursaries. "As far as I remember, the tuition fee during my studies was around $675 for the whole year, and two of those scholarships I received were about $500 each. So, receiving such financial support helped tremendously in covering my tuition and ultimately made a huge difference in my quality of life as a student."
What began as an idea at a golf tournament, Beach and other alumni initiated the Ore Gangue's Alumni Bursary providing financial support, rewarding academic performance and recognize the contributions of the society's student members. Today, donors have contributed nearly $200,000 to the endowed fund which has provided a bursary to 31 students in the College of Arts and Science's Department of Geological Sciences who are members of the Ore Gangue Student Society, including Nevan Trombley (BSc'20).
After graduating this past June, the new Ore Gangue alumnus is excited to apply the skills he learned from the classroom in the workforce and get his feet wet in the gold industry. The classes, professors, and extracurricular groups like the Ore Gangue student society have been significant to Trombley's success in the past four years. Furthermore, receiving the Ore Gangue's Alumni Bursary Fund in his final year has given him a leg up as he embarks on this career.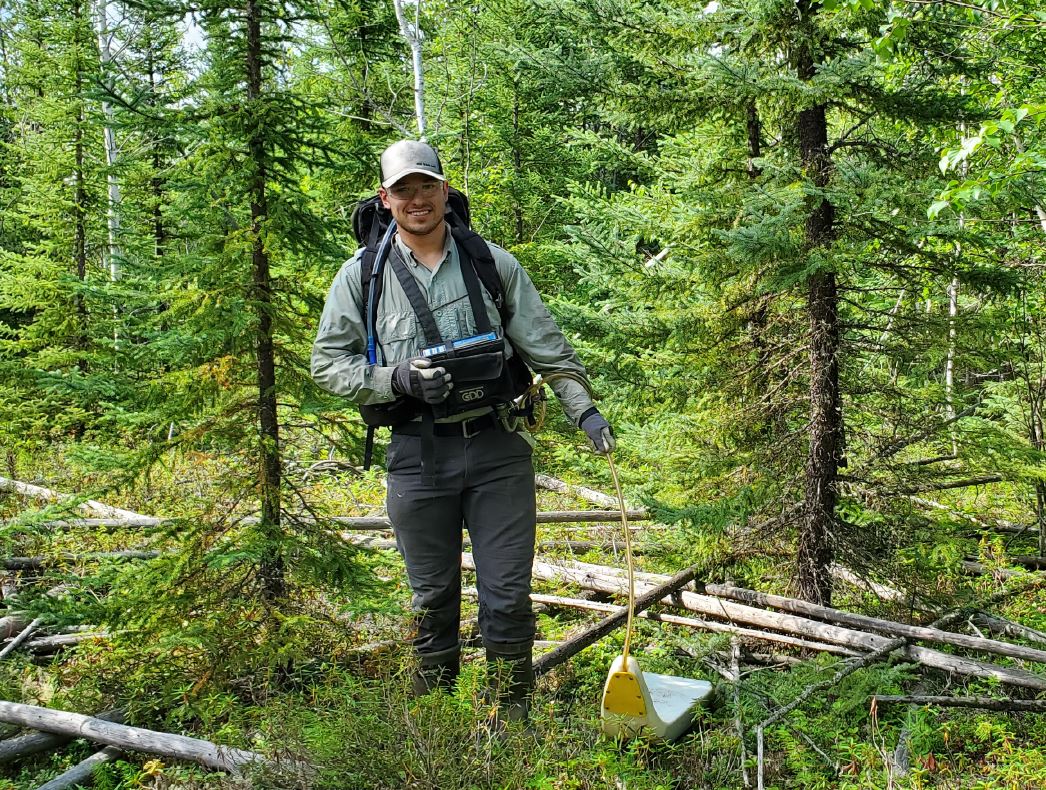 "Receiving any kind of funding or bursary relieves some financial stress of being in university and provides opportunities for development. For instance, I was able to attend the PDAC 2020—The World's Premier Mineral Exploration & Mining Convention in Toronto—this past March, thanks to the Ore Gangue bursary fund. At this large conference, I was able to network with professionals and learn more about the industry," noted Trombley.
Although the COVID-19 pandemic has affected many lives and events, like the Ore Gangue's golf tournament which is the main driver of the alumni bursary fund, philanthropy remains instilled in the group and their members wish to inspire others to give back.
"I would encourage any group to think about their position in life and where they might be if they didn't have the opportunity to attend the university and the education in their chosen field," said Beach. "Give something back to the students behind you. Encourage those students to get their education and be part of the change that the world's going to see as we go forward."
Support the Ore Gangue's Alumni Bursary today. Click here to make a donation and please select College of Arts and Science and specify the bursary in the comments box.