By day, Angela Bishop is a federal lawyer, but at night she sits behind her sewing machine as part of a group called the Mask Makers, as reported by APTN News.
The group, made up of 15 seamstresses, is sewing thousands of face masks for communities in northern Saskatchewan.
"After doing it for a couple of weeks friends and family started to join on so I've been coordinating masks making efforts for homemade facemasks," says Bishop who is Metis from Green Lake, Sask. "We've actually sent over a thousand facemasks into northwest Saskatchewan."
Northern Saskatchewan has been hit particularly hard by the novel coronavirus that causes COVID-19.
At the time of this posting, the Metis and Dene village of La Loche, 600 km northwest of Saskatoon, has nearly 150 confirmed cases. Two people have died from the virus.
Overall, the province has 599 confirmed cases and seven deaths.
The homemade masks are not for medical use but the seamstresses use polypropylene, the same material in medical masks.
"We're trying to hit every community but I think we know where the hotspots are we know," she says. "Seventy per cent of the cases in Saskatchewan are in the far north."
So far the group has sent 3,000 masks to northern Sask., and another 100 to the Navajo Nation in the United States that has been hit hard by the virus.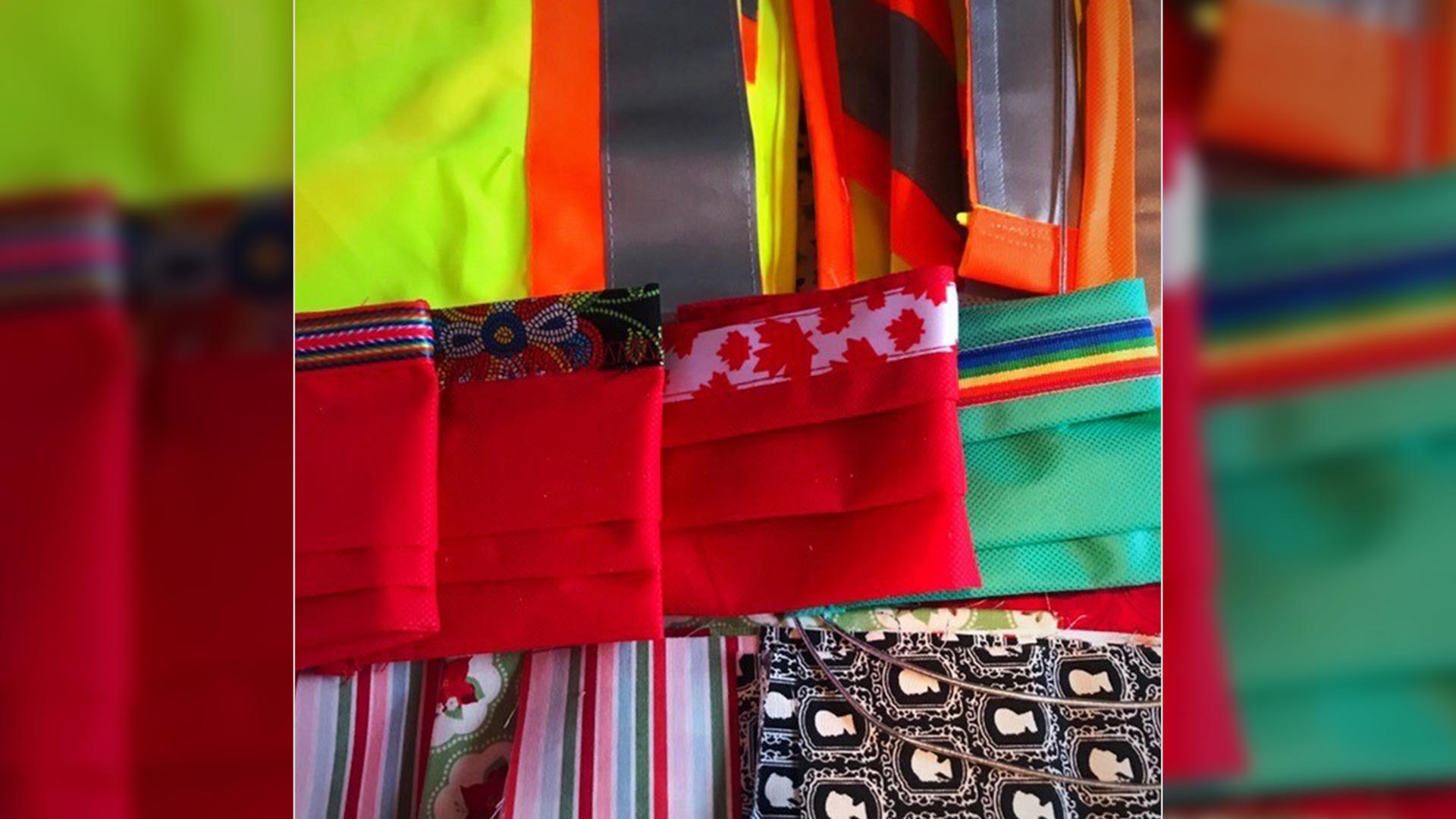 "When we created them we wanted people to take pride in wearing them and they'd want to wear them so we did a number of Metis themes," says Bishop. "You can see some in the background we did construction themed ones.
"We've been having a lot of fun."
The group has also been making custom masks.
"We also did a little ear saver for elders and veterans," she says. "We thought about the fact they are wearing hearing aids so it's difficult for a masks to fit on them properly."
Article originally published on https://www.aptnnews.ca.