Patrick Neufeld plays for the Blue Bombers and roots for the Lions.
The Luther Lions, that is.
The Regina-born Winnipeg Blue Bombers offensive lineman — a recently crowned Grey Cup champion — is renewing ties with long-time friends this weekend while taking in the 68th annual Luther Invitational Tournament, as reported by the Saskatoon StarPhoenix.
Neufeld attended Luther College High School from 2002 to 2006, helping the Lions win LIT during his graduating year.
"I had such a phenomenal experience here in high school," Neufeld said during a break in the action at the Semple Gymnasium. "I still have a lot of connections with teachers.
"Coming back, you can still feel that nostalgia in the building, even though there's a new gym, when you're walking through the halls. It's a place filled with tradition.
"It's great to come back and see it, and to see that the things we did when we were in high school are still going on. The things they did before I was in high school are still going on. It's a really cool tournament to come back to."
Neufeld, a University of Saskatchewan Huskies alumnus who spends his off-seasons in Saskatoon, drove down to Regina for this year's LIT.
Upon returning to Luther, he presented a game-worn Bombers jersey and a Grey Cup hat — both of which he autographed — to his old school.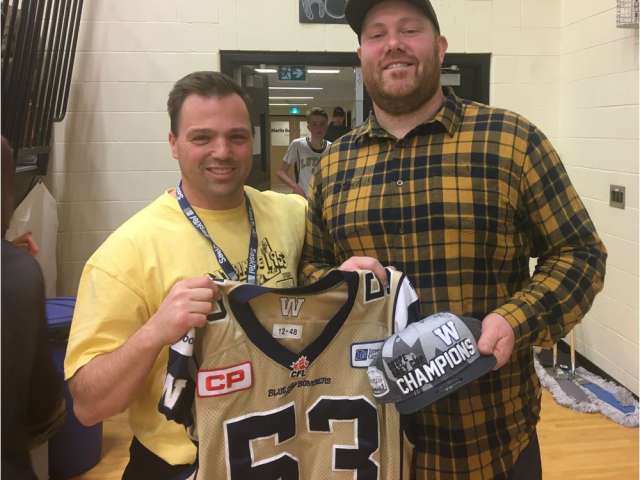 Neufeld left his signature in another context, helping Luther win its most-recent LIT championship 14 years ago.
"It's still one of the fondest memories I have in my sporting career," he said. "You're playing a game you love with all your best friends and you never think it's going to get better than that, and then you win one of the most iconic tournaments in Canada.
Read more at https://thestarphoenix.com/.