When Arliss Sidloski heard she had been selected as a recipient of the Schulich Leader Scholarships in 2020, it's probable she didn't really appreciate how her life will change. 
And likely for the better.
Sidloski, a 19-year-old second-year mechanical engineering student at the University of Saskatchewan (USask), knew winning the scholarship would help shape her future, a future she is still trying to figure out. 
"I couldn't believe when I got the call that I had won. I didn't initially expect I would win anything," said the Weyburn, Sask. resident. 
It wasn't until after she had been selected that she begin to grasp the scope of what she had won. Sidloski was a strong student academically in high school, but also excelled in sports and was heavily invested in volunteering in the community by supporting students with special needs. 
"It was only once I had been accepted and I joined the (Schulich) network that I realized how big it actually was. I've met people from across Canada through networking activities and different platforms and it's super cool." 
Prior to her arrival at the College of Engineering, Sidloski had entertained the idea of becoming a teacher. But since receiving the scholarship, she has her sights set differently. 
After her undergrad experience in engineering, she said she's not sure where she will end up, but she's not afraid to take chances. She knows she is equipped to succeed.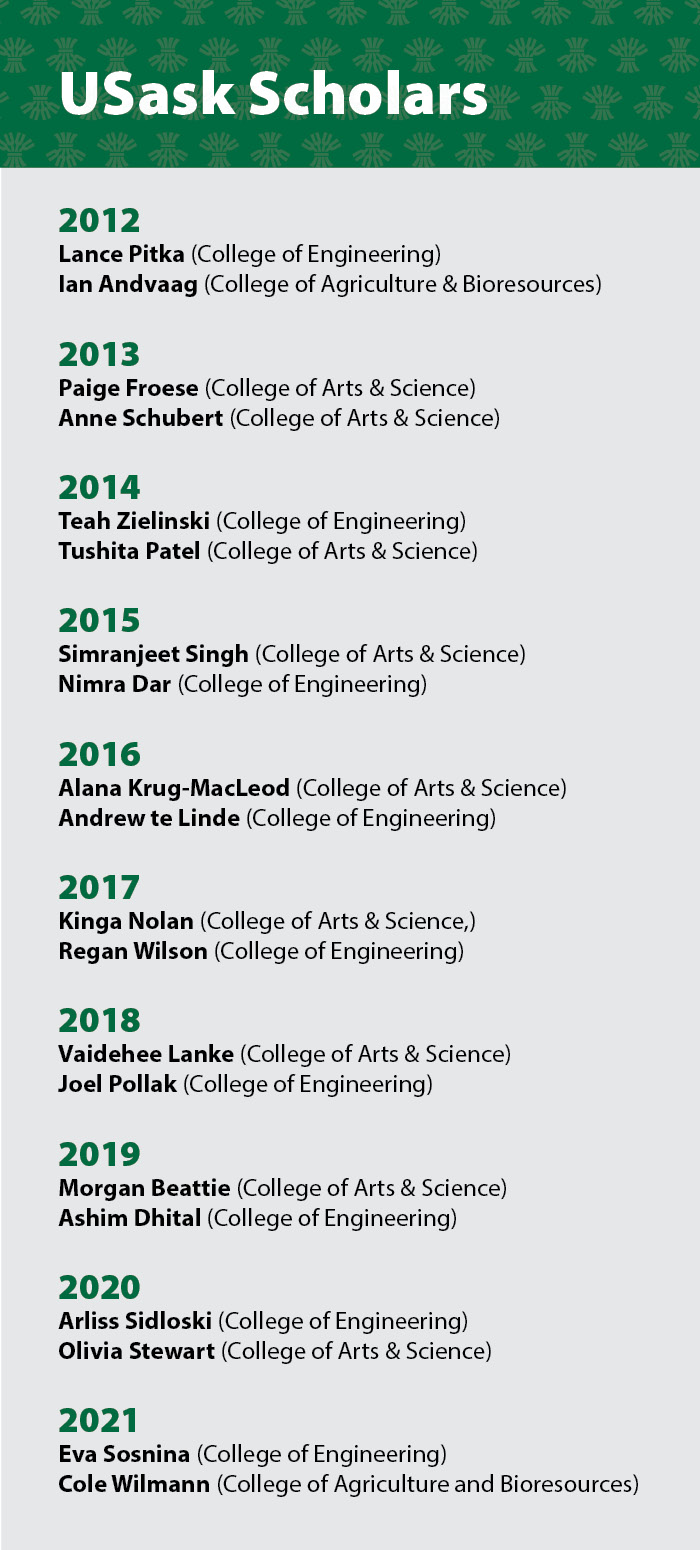 The fact that she is just one of the 20 USask students in the past decade who have won the scholarship is not lost on Sidloski. 
"I'm really humbled and honoured that I won this prestigious scholarship and I'm really pleased to be part of this community of other high-achieving award recipients." 
The Schulich Foundation has provided an incredible $1.56 million to 20 University of Saskatchewan students through the prominent Schulich Leaders Scholarships since being established in 2011. 
Benefactor and philanthropist Seymour Schulich has seen to it that the best and brightest students across Canada at 20 partner institutions receive a strong push towards achieving their dreams and becoming Canada's leaders of tomorrow, thanks to his foundation's support. 
Across Canada, 570 scholarships have been dispersed since their inception. 
The business titan from Montreal also provides scholarships to top students in Israel. 
High-school students interested in post-secondary STEM programs (science, technology, engineering or math) are eligible to apply in January of each year. 
In his $200-million initiative, Schulich sought to find students with exceptional young minds who excelled both academically and through entrepreneurial leadership. He wants these students to provide Canada -- and Israel -- to be pioneers in global scientific innovation giving both countries a secure future for generations to come.
Lance Pitka (BE'16, MSc'18), one of the very first USask students to be honoured with a scholarship, recalls his guidance counsellor (also his mother) at Michael A. Riffel High School in Regina, recommend he apply for the scholarship.
"She looked at it when it came across her desk and thought I would be a really good candidate for this," said Pitka, 27. "I put in my application and eventually got selected for the University of Saskatchewan." 
Pitka, who now lives in Saskatoon and is co-founder of tech firm Rivercity Innovations, believes winning the scholarship enhanced his future and opened doors for him that he might not have encountered if he wasn't a Schulich Leader recipient. 
Since there weren't any financial restraints on him during his university days, Pitka jumped head-first into every extracurricular activity he could possibly do to add to his already impressive resume, from joining clubs to participating in student government. 
"I think I was in every club there was in university. (The scholarship) allowed me to do all of this." 
One question he recalled Schulich asked of his scholars is how they would lead and succeed. 
"He said that his ultimate goal for creating the scholarship was for us to help solve the world's energy problems." 
With his company, Rivercity Innovations, Pitka has taken that to heart. RCI's mission is to use its expertise in applying technology to find innovative solutions to energy concerns and issues around the world. 
His company uses LoRa technology, which operates like cellular technology, but uses less power and is cheaper to run. 
In fact, this fall he will be offering that technology for use in France. Pitka expects it will take hold in North America at some point. 
Schulich, 81, built Newmont Mining Corp. into a global mining industry giant in the late 1970s. He passed along some of his experiences in 2007 when he authored Get Smarter: Life and Business Lessons. In 1999, Schulich was invested into the Order of Canada. In 2011, he was further invested as an Officer of the Order of Canada and has also received numerous awards over the years from academic institutions across Canada.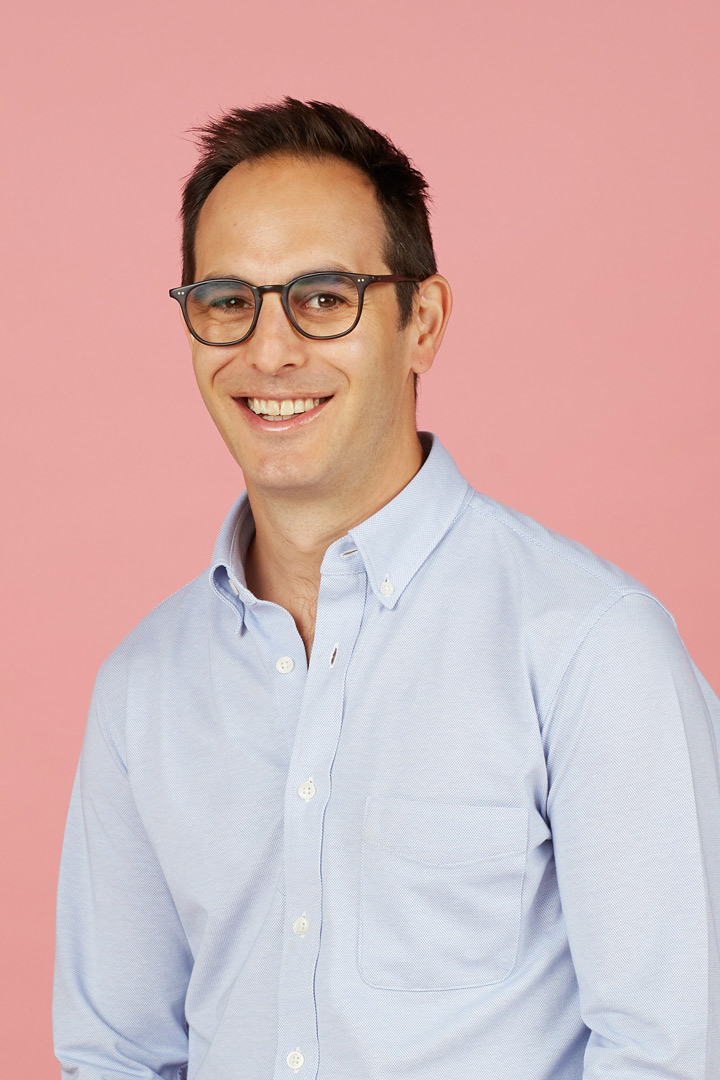 David Goodman is the executive director of the scholarship program and vice-president of the Schulich Foundation. It's his responsibility to ensure the scholarships make a lasting impact on the Schulich Leaders and the universities benefitting from the vision and generosity of The Schulich Foundation.
Out of a pool of more than 300,000 potential candidates across Canada, 1,500 high school students are nominated annually, of which 100 will now receive this celebrated award.
Of the 100 recipients, 50 will receive $100,000 to pursue an engineering degree and 50 will receive $80,000 to pursue a science, technology or mathematics degree at one of 20 Canadian partner universities.
The value of these scholarships is not lost on the business community at large across Canada, said Goodman. 
"Many are interested in recruiting these Schulich leaders as co-op students, summer interns and entry-level employees. So, we're seeing a lot of growth there in terms of how we add value for these recipients beyond the monetary support." 
Goodman has seen the program evolve since its inception, especially with some of the early recipients now serving as role models and mentors. 
He said Schulich's vision for the program was to invest in high-achieving students who would be tapped to continue to do great things after graduation. 
"It's really an investment in Canada," said Goodman. "We hope they go on to impact Canada and the economy in unique and profound ways." 
That's something Sidloski will attempt to do as she navigates her way through her under-graduate studies. 
"One of my favourite things about it is the number of career opportunities it opens." 
That number, it appears, is infinite, thanks to the Schulich Leader Scholarships.
---
If you would like to make your own gift to provide scholarships and bursaries to deserving USask students, please visit give.usask.ca/students. If you're an employer looking for opportunities to recruit Schulich Leaders to your organization, please submit your information here. To learn more about Schulich Leader Scholarships at 10 years, please visit schulichleaders10.com.