This Valentine's Day comes at a unique time in history, but despite all the turbulations the world is currently facing, we wanted to share a story of love and friendship that stems from one fateful skate at USask's infamous Rutherford Rink nearly 60 years ago.  
When Allen Midgley met Sheryn Shepherd in the fall of 1963 while skating at Rutherford Rink, he never imaged the rendezvous would lead to a lifetime of love and happiness. Since that fateful moment, every Nov. 10, they fondly recall that day that brought them together 57 years ago. 
We hope the story of Allen and Sheryn warms your heart this Valentine's Day:
---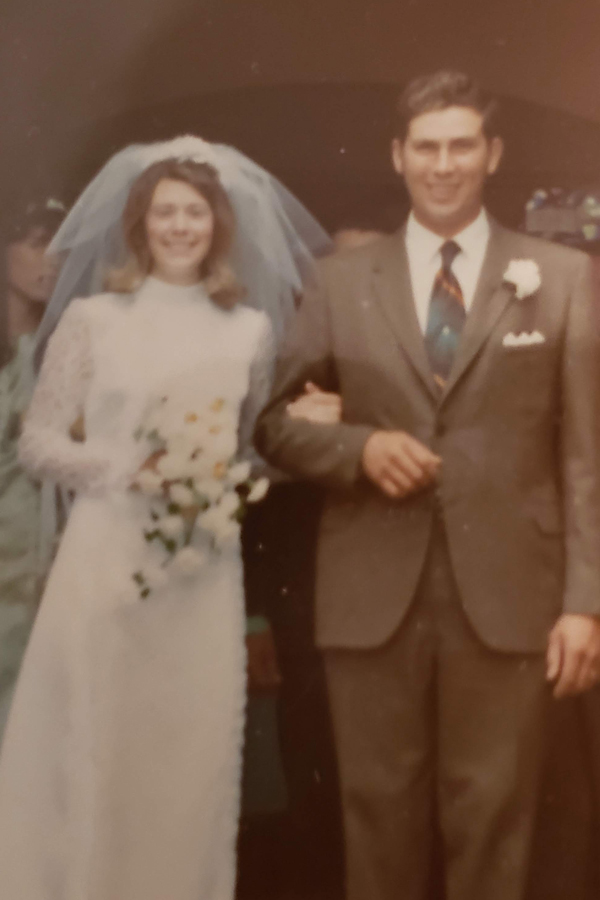 This story begins on October 31, 1963 when I, the country kid from Marwayne, Alberta, enrolled at Kirk Hall for a Diploma in Agriculture. On the list of up-coming events for newcomers was a shindig about the middle of the month. 
On Sunday, November 10, I started to panic over who to take to this dance. I went skating at Rutherford that afternoon and there I met a young thing with bells on her skates. She didn't seem to mind that I'd asked her to skate, so I asked her to the dance. 
Well, the next week was a performance in proving to her parents that I was worthy company for their daughter. After a tantrum or two from the 'young thing with bells on her skates,' it was agreed that I, the college student, needed to meet Mom and Dad. 
As it happened, we had to dress for supper and picture taking at Kirk Hall on that Wednesday night of meeting Mom and Dad. So, I just happened to be wearing a black suit and white socks, which luckily for me impressed them both. 
57 years later, Sheryn Shepherd (BEd'71) and I are living on a few acres outside of Cache Creek. BC, and blessed with kids and grandkids and great grandchildren. 
Each year, Sheryn and I celebrate our memorable November 10 meeting at Rutherford Rink, and I can still hear the sound of those tinkling bells." 
- Allen Midgley (AGRIC'65)