Sara Williams was born in the United States, lived in Tanzania and has led garden tours all over the world, but it was a five-acre "plot of sand" just outside Saskatoon she chose to make home.
On her acreage in the hamlet of Grasswood, Williams, who is 80 years old, is surrounding by apple, pear and plum trees, haskap, raspberry, strawberry and sour cherry bushes, an extensive vegetable garden and perennial borders. She planted all of it, and cares for it herself.
Ask the horticulture expert about her favourite thing to grow and she struggles to answer, joking about how that's akin to choosing a favourite child, but settles on her trees — particularly her tough-as-nails Scots pine with its deep red bark, which she says was particularly easy to grow in the sandy soil.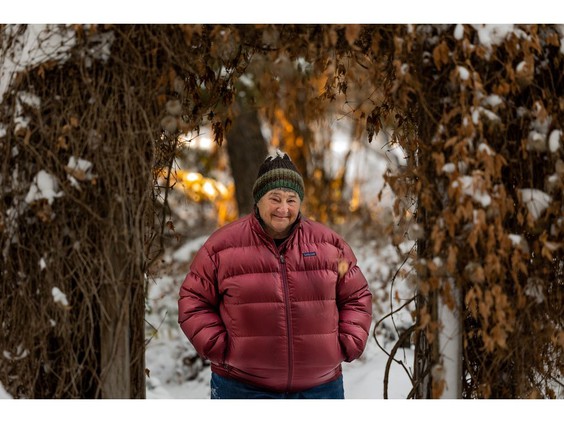 Williams came to Saskatoon from Vancouver after her husband got a teaching job. He was from Great Britain, and they decided that Canada would be a good compromise.
"And it turned out to be such an excellent choice. I'm grateful over and over and over again that we ended up here," she says in an interview with the StarPhoenix.
One might think the cold prairies would not be an ideal landing spot for someone with a Masters in horticulture who worked as the University of Saskatchewan's horticulture extension specialist for 11 years.
Williams says it's difficult to get a year-round horticulture job in Saskatchewan because many businesses are seasonal, but she wasn't thinking about that when she went back to school to get her degree in horticulture, a discipline within the College of Agriculture and Bioresources that Williams describes as "growing plants for ornamental or food value."
"I just wanted to do it. I wasn't even thinking about a job. I just wanted to learn more about it. I'd gardened for many years already and my dad had a large garden for a city garden," she says.
Williams got her first degree in English and history from the University of Michigan in 1959, at a time when women weren't generally accepted into agriculture programs.
One of the two science classes she took was applied botany — a foreshadowing of what was to come.
"Looking back, applied botany is horticulture, and I thought 'This is really cool,' " she recalls.
A semester away from graduation, Williams saw Kennedy propose the Peace Corp on the steps of the Michigan Union and thought "that sounds like a really neat thing to do."
She joined the Peace Corps in 1963, when she was 22 years old, and ended up teaching at a boarding school for girls just outside the town of Mbeya, Tanzania. At the time, she says she didn't even know where Tanzania was on a map.
The contract was for two years, but she stayed for a third. Without any formal training, Williams taught geography, English and science. She remembers an experiment in which she "made rain" for her students using ice cubes. She taught in English, but learned Swahili — a language she says expresses hospitality, thankfulness and sympathy: "the underlying values of the people who live in Tanzania."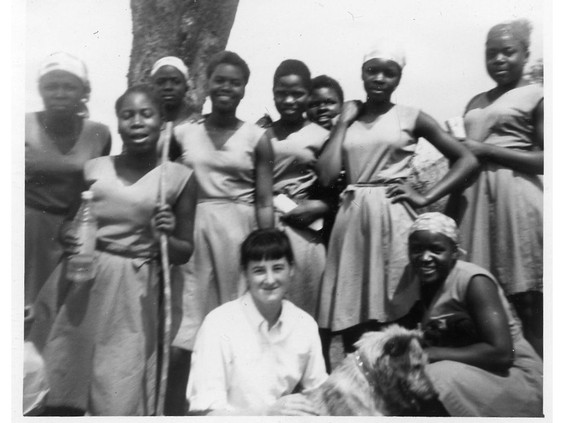 It was also where she started her first garden plot, in a little courtyard at the school where she lived and worked. She acquired some tomato seeds from the general store and discovered that tomatoes are perennial in warm climates. Someone mailed her strawberries, which she later learned some in the area had never seen grow there before.
Williams physically left Tanzania after three years, but a piece of her stayed. In 2004, she helped establish the Sara Williams hostel and garden for underprivileged girls in the village of Katesh, which she's visited every two years since 2008 (except during the pandemic). The project is part of the Canadian Harambee Education Society (CHES), a registered charity that supports girls through high school in Kenya and Tanzania.
Read the full article at https://thestarphoenix.com.