It's only fitting to see Maureen (BEd'70) and Gord Haddock (BComm'72) being honoured together this year as University of Saskatchewan Alumni Achievement Award winners.
The two have been pretty much inseparable since they were 12 years of age growing up in Rosetown, Sask.
"Gord remembers the day I was introduced to his class in Grade 7 as the new girl," recalls Maureen who moved to town from Manitoba. "He says he knew I was the girl he would eventually marry from that first moment."
Gord was born in Montreal, but moved west at two as his father returned home to Rosetown as a pharmacist.
"My dad got a pharmacy degree from the U of S in 1938 in the Dirty Thirties and couldn't get a job here, so he went down east."
Maureen's dad was a minister and officiated at their wedding two days before Christmas in 1970 when they were 21 years old.
Maureen and Gord had developed many of their life-long interests even before they met. Gord at his dad's drug store from early childhood and Maureen enjoyed writing, sewing, cooking, and leading and motivating at Girl Guides. Unaware at the time, the two were gaining skills and interests that would work well in the entrepreneurial life they would choose.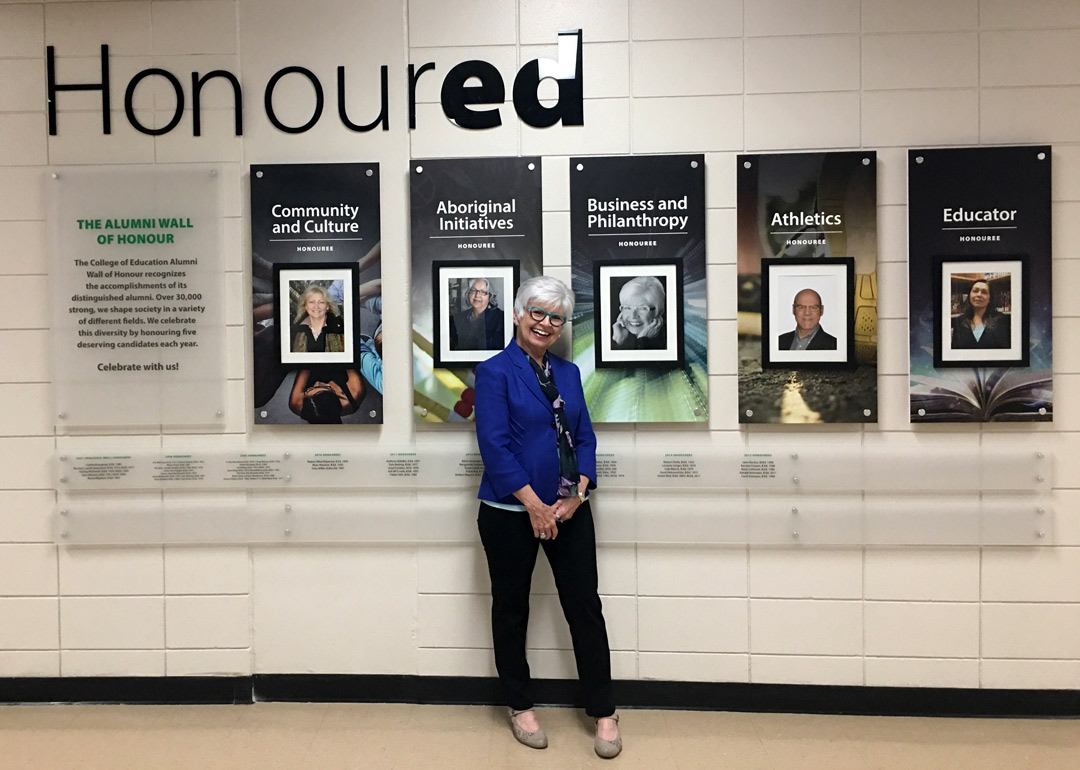 "I went into university right out of Grade 12, choosing summer school over a trip to Expo '67 (in Montreal) with my family," says Maureen.
"I got right at it and did four years in three because I knew I could make more money in a year with a degree than in three summers off. I was way too serious, but I loved to go for coffee with friends after class. I think a lot of light bulbs went on during these coffee conversations."
Maureen jumped into her studies with both feet, and credits student loans for making it possible for her to get through her schooling absorbing the university life as much as she could.
"Without the loans I might have had a different life. It took me eight years, while married, to pay off my debt," she says. "It was a small price to pay considering it enabled me to earn an excellent salary."
While Maureen hit the books, Gord hit the mines, 3,000 feet below the surface for Inco in Thompson, Man. But the pull back to Maureen and to Saskatoon was strong and they were together again.
"Eventually, I got into university as a mature student, so I could get into Commerce," Gord says.
After graduating, they moved to Calgary where Gord worked for Gulf Oil. Maureen found work as a salesperson for the Singer Sewing Machine Co.
But again, Saskatoon beckoned and they found themselves back on the prairie where Maureen had received a great teaching opportunity from Saskatoon Public Schools. This pivotal time saw Gord create his first business, an advertising company, HEL -- Haddock Enterprises Ltd.
Shortly thereafter, Gord soon found employment at the Saskatoon Exhibition which led to his next job -- selling mobile homes on commission. Maureen was sent by the school board to East Lansing, Mich., to further her education as a teacher for blind students.
However, with no chance of advancement, Gord stepped into the music world, with partner Ralph Johnstone, forming HEL Music, a management and booking agency with a retail music store on Broadway Avenue. Maureen put her sewing skills to work creating stage clothing for rock'n'roll band members to wear onstage.
Gord and Maureen's passion for business and entrepreneurship grew with each step. Always on the lookout for a business venture with a future, Gord brought the Body Shop franchise to Saskatchewan in 1986. It proved to be a successful venture and they grew it into four retail stores and a home party business over 20 years.
Ready to tackle another project, Gord and his eye for a good franchise acquired Lululemon for Saskatchewan. It was the first move for the company away from the West Coast. Today, Lululemon is a global apparel and clothing juggernaut and created the outfits worn by athletes for the Canadian Olympic and Paralympic teams in Beijing.
Maureen was deeply involved in all these ventures making decisions and developing new products along the way. She eventually found time to write about Gord and his boyhood misadventures which she believes made him the man he is today. There are 46 stories in two books titled Get a Bigger Wagon and Get an Even Bigger Wagon.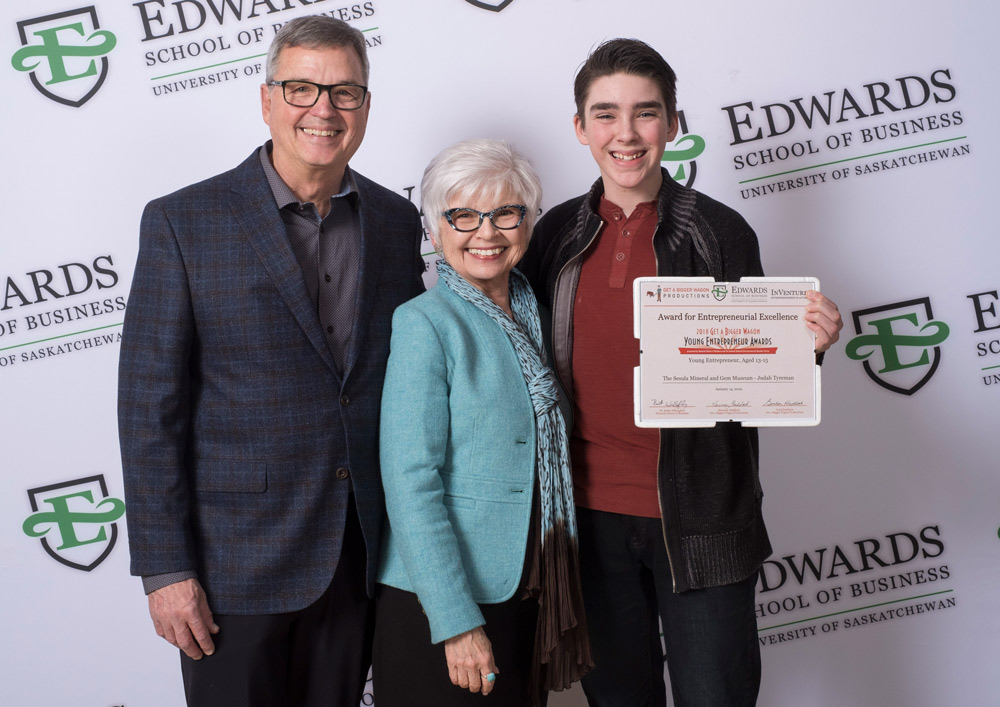 "He was a dreamer and a schemer," says Maureen.
Over the years, they have had 18 various businesses and exited the retail world in 2010, although they still have their hands full in other businesses.
"That was 50 years in retail and that was enough," says Gord.
The Haddocks have assured that USask students with a bent towards entrepreneurship are given support through scholarships and mentorship. They have also provided valuable opportunities to students through the Haddock Entrepreneurial Speaker Series and the Get a Bigger Wagon Young Entrepreneur Awards.
They are committed to providing help to students seeking assistance on making it in the world of entrepreneurship.
"As it turns out, my education degree was the perfect degree for the life I have had. It's opened doors for me, it made me a better mom, and it did equip me well for business and certainly for a lifelong partnership," says Maureen.
Gord says Maureen's teaching background was perfect for training and motivating staff.
"Maureen has taught thousands of our team members over 50 years, so her background in education and teaching was just something that really added to our success," says Gord.
It may seem odd to think about one Haddock without the other given the long and expansive road they travelled together while raising their two daughters, Nicole and Michelle. Through everything, Maureen is convinced their life would have been together, no matter what challenges life handed them.
"Really, it is impossible for us to imagine life without each other."
---
Learn more about the USask Alumni Achievement Awards and this year's recipients.