Sixty-two years ago, McDuffie (MA'62, PhD'65) arrived in Saskatoon in 1960 to finish his Master of Science in 1962 and PhD in physiology in 1965 at USask while working full-time as an instructor and laboratory technician in the Department of Physiology. He is believed to have been the first Black faculty member at USask, beginning a remarkable 40-year career at the university as a popular professor and active member of the community.
"I don't know how many other Black people were on campus, but there weren't a lot in Saskatoon at that time, so whether he was the first, he was probably in many instances the only," said Kevin McDuffie (BSc'80), the oldest of the family's four brothers who all went on to graduate from USask.
"One of the things that really struck me was, when I was in first year university, we would walk through the hallways of the medical school complex and all of the students would say hello or acknowledge my dad. People responded to him and knew who he was, and part of that was his large personality. He was known for talking loud and dressing loud, and he had this all-yellow suit that he used to wear. He was a big personality and he was always popular with his students."
Born in Detroit in 1938, Norman was a superb student growing up, and in Grade 10 earned early entrance to Fisk University at the age of 16 as a Ford Foundation Scholar. There he met his wife of almost 50 years, Dr. Helen McDuffie (PhD'82), who would later earn her doctorate in medical genetics at USask while raising four children. After earning his bachelor's at Fisk University, Norman moved on to the University of Kansas for graduate studies and later followed his mentor, Dr. Bonar Sutherland (PhD), to USask to complete his master's and PhD and to begin a career that would span four decades on campus.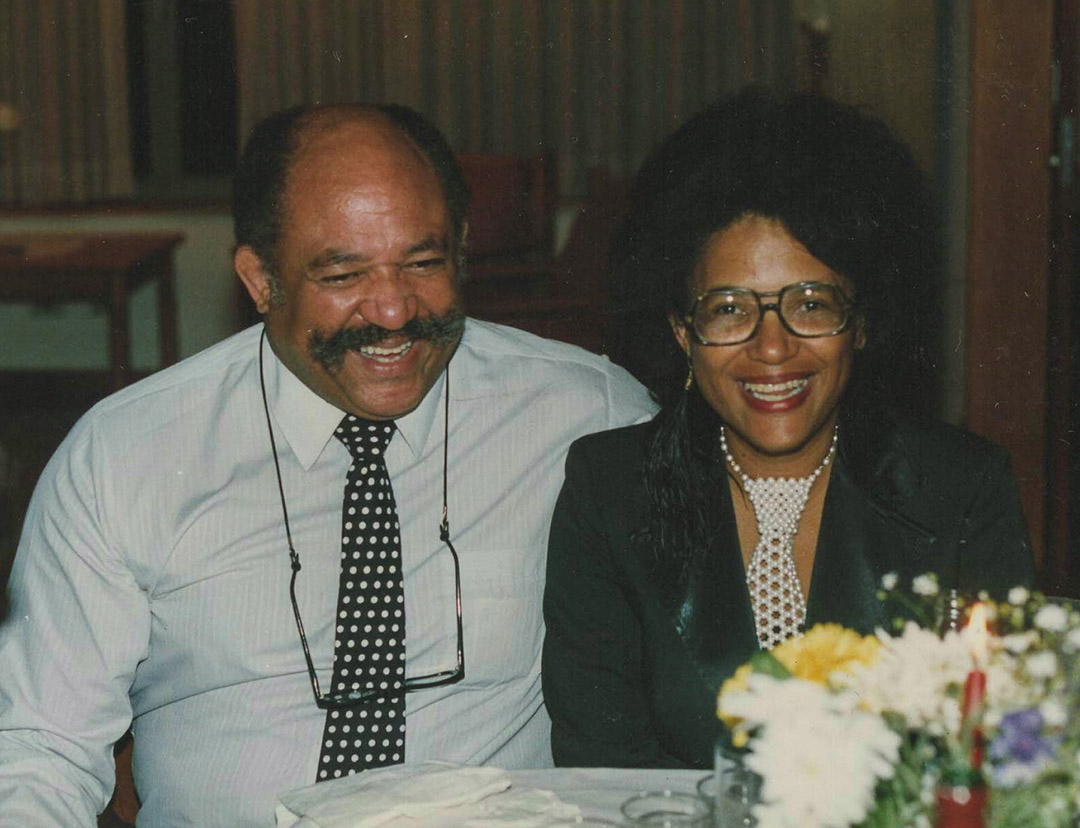 "The University of Saskatchewan was a big part of our lives," said Kevin, who played Huskie men's basketball while earning a Bachelor of Science (Honours) in biochemistry in 1980 and worked as a lab technician for Dr. Lorne Babiuk (DVM) at USask before embarking on his career working in medical technology and as a business consultant in Western Canada. "My parents believed very strongly in education and they were very proud of the University of Saskatchewan."
Kevin's mother earned her PhD in 1981 in the same year her second son Kyle (BSc'81) earned his bachelor's degree, while also playing Huskies soccer and running track and field at USask. Kent (BE'87) later followed with his bachelor's degree in 1987, followed by youngest son Kirk (BSc'88, MSc'92), who earned bachelor's (1988) and master's (1992) degrees at USask, while also representing the university in track and field. In all, the family earned eight degrees at USask.
An avid golfer at the Riverside Country Club and basketball player at noon in the gym on campus and in the local senior men's league, Norman was a professor for 40 years and the head of the Department of Physiology in the College of Medicine from 1982-84 and 1984-89, as well as serving as president of the USask Alumni Association from 1972-73. Helen also had an active career as a faculty member in the College of Medicine for 18 years as well as a genetics research technician and post-doctoral fellow for another 12 years prior. She earned the Distinguished Service Award in 1996 from USask's Centre for Agricultural Medicine and later had the Dr. Helen Harris McDuffie Fellowship on Interdisciplinary Research in Agricultural Health set up in her honour.
Popular with colleagues and friends on campus and in the community, Kevin said the McDuffies always felt at home in Saskatoon.
"In the neighborhood I grew up in Saskatoon, we were the only black family I knew of, all through my public school years, from 1960 to 1976 when I graduated high school," said Kevin. "What I tell people about my life experience growing up in Saskatoon, because we were kind of a novelty, there was very little overt racism that I was exposed to. I remember my father, before we went away on sabbatical to Brazil, he said it was going to be good for me in terms of life experience because Saskatoon was such a secure and insular place, as opposed to where he grew up in Detroit."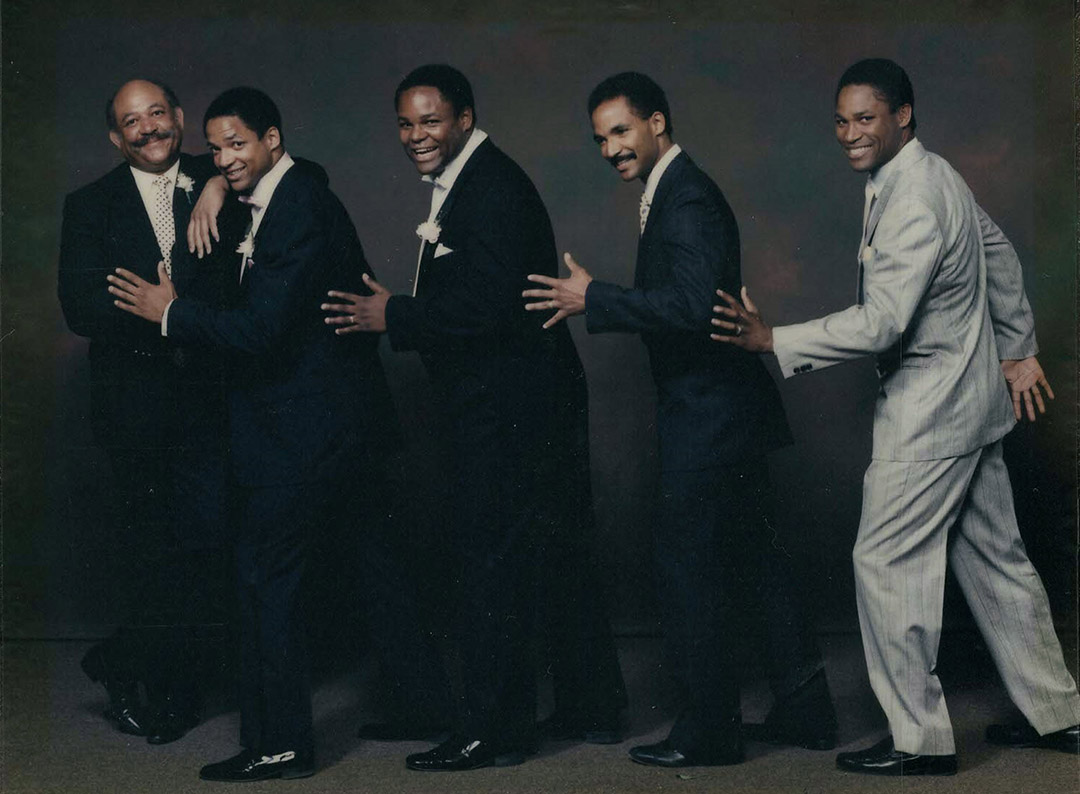 The McDuffies spent three one-year sabbaticals in Brazil, with Norman collaborating with Dr. Carl Peter Von Dietrich (MD), a fellow researcher and one of their many lifelong friendships formed in the South American country.
"On their first sabbatical from the University of Saskatchewan, my parents took all four of us kids and we moved to São Paulo for a year and my dad worked with Dr. Dietrich and my parents became fluent in the language," said Kevin. "Dad and Mom adopted Brazil as a second home. I often say my parents had a parallel life based around 
São Paulo
, and they had a whole network of Brazilian friends that are as close as family and still friends of mine now."
The McDuffies connected with the Brazilian community in Saskatoon and made a point of helping Brazilian students get settled at USask. Among those they took under their wing were Dr. Renato de Freitas (PhD'90) and his wife Sueli Bizetto (CPTHL'96). They wound up immigrating to Canada, with Sueli working with Helen at the Canadian Centre for Health and Safety in Agriculture on campus, where still serves as public relations and communications co-ordinator. Meanwhile, Renato is a professor and manager of the soil science analytical laboratory in USask's College of Agriculture and Bioresources, with both husband and wife also serving as honourary consul for Brazil in Saskatchewan.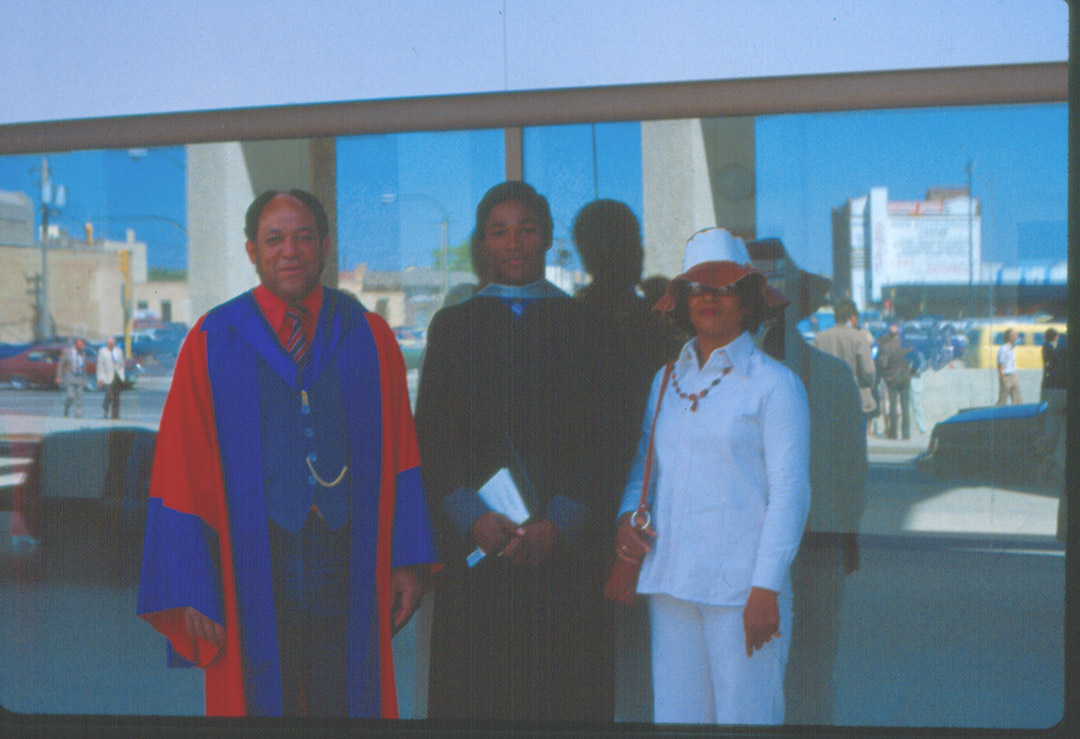 "My husband came for his PhD at that time and they made us very comfortable in Saskatoon, and became good friends, like family," said Sueli. "Their house was our house and we spent lots of time together. Some would say they were more Brazilian than us, they knew the culture and language and they lived the culture and the language. And Helen, she was my mentor, my friend, my mom. She was everything to me."

After retiring, the McDuffies donated a gift of $500,000 to the university to sponsor the Norman M. and Helen H. McDuffie Scholarship, which supported two third-year USask health-science students each year for close to a decade.

"The University of Saskatchewan was very important to them and they wanted to celebrate that, so they left a scholarship in their names together," said Kevin. "This was their way of giving back."

Married for close to 50 years, they were both 70 when they passed away, one year apart. Helen died in 2008 after battling cancer, with Norman passing away in his sleep a year later in 2009, while visiting friends in Brazil.

"They were wonderful people, and they are missed," said Sueli.
---
Join us in February as we come together to engage with Black History Month at the University of Saskatchewan.
This article was originally published on https://news.usask.ca.