As a burgeoning young artist who spoke five languages, Claire Mueller (BA'21) had an insatiable appetite for learning and life. 
Sadly, Claire died as a result of a vehicle collision near Saskatoon in August last year, shortly after graduating with her linguistics degree. She was 22 years old.
Claire's mother, Joanne, described her daughter as someone with a bohemian personality, long hair that flowed to the backs of her knees and a sense of justice for others.
"She was very passionate about the underdog," Joanne said. "She would fight tooth and nail for somebody. She did not like people being excluded because they didn't have money, or they were different.
"(Claire) was very adamant that everybody gets a chance," she added. "She was always so distressed when she couldn't help people or solve a problem and make people happy. So, we thought, 'Well, let's do this for the two things she loved the most—she loved languages, and she loved art.'"
The Mueller family—including Claire's mother and father, Joanne and George, and her younger brother Maxwell—wanted to commemorate her ambition, talents and kindness with the Claire Mueller Memorial Award in Linguistics and Studio Art.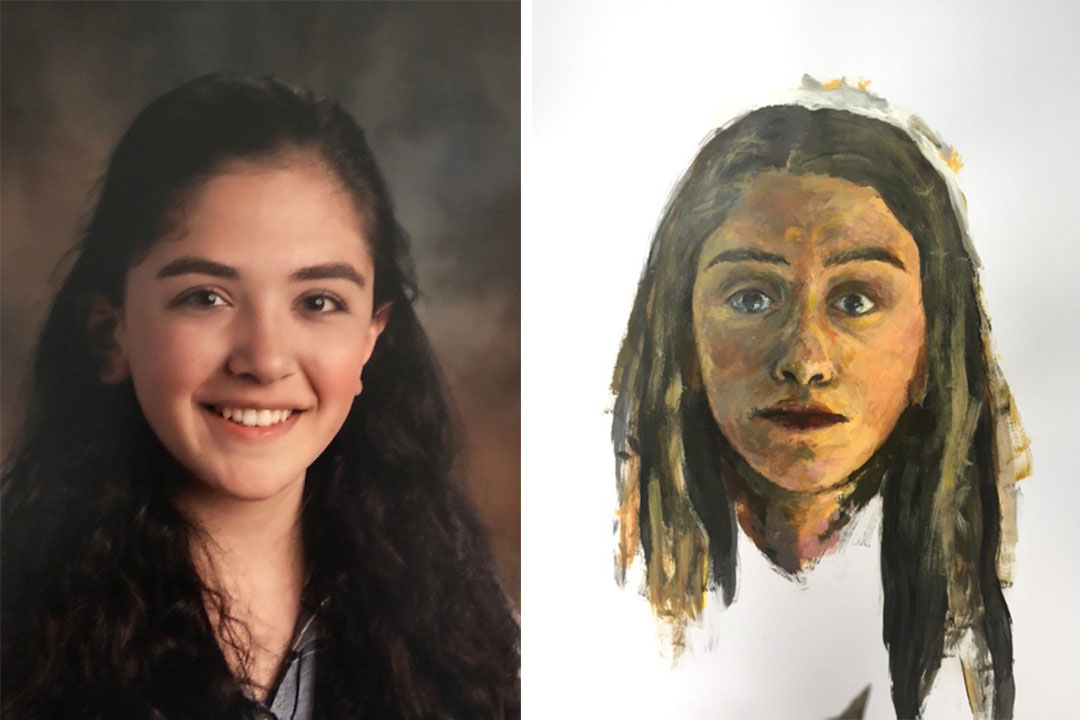 The award is intended to provide financial support to undergraduate students in linguistics or studio art in the College of Arts and Science. 
Growing up, Claire's family spoke multiple languages in their home, starting with English and French on her mother's side. 
"She had quite an aptitude for (languages)," Joanne said. "She's the kind of person that when she got her hooks into something, it was done." 
Throughout elementary school, Claire learned Spanish as her third language. In high school, Claire learned German. Since her father's side of the family was German, she received lessons from her aunt. In Grade 11, she also participated in a three-month long Foreign Exchange Student program in Germany with long-time friend Hannah Ickes, which immersed her in the language.
"She would just pull everybody in, and everybody would get excited about it," she added. "Claire was able to explain things really well, and so I think that's why everyone was engaged with what she was into."
When Claire arrived at the College of Arts and Science, she decided to earn a linguistics degree. She took Cree as a language course elective—her fifth language. 
"There wasn't a day when she didn't come home from school and say, 'Oh, did you know the root of this or that word?'" Joanne said.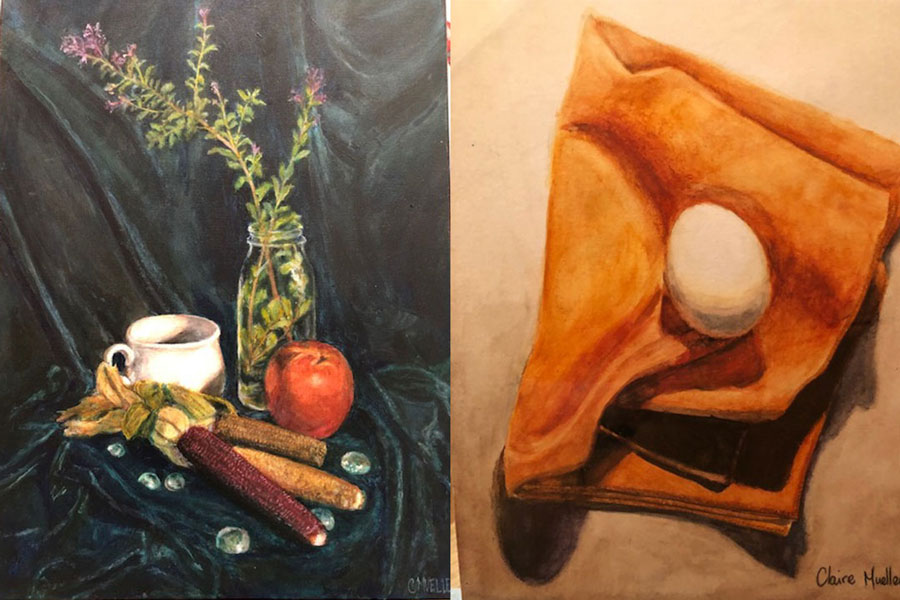 Claire was also passionate about art. When she was 10 years old, she began art classes at The Gail Adams Studio of Art in Saskatoon – starting with pencil drawings and eventually working with pastels and acrylic paint. She often worked with materials other than paint, including clay, cardboard and wood to create sculptures—whatever the project required, Joanne said.
"Even while she was working on her linguistics degree, Claire would take art classes all summer just because she liked it," she said.
Claire also enjoyed drawing fantasy characters for her friends in their Dungeons and Dragons (D&D) groups. D&D requires participants to create unique character personalities and traits for the game—it was fitting that Claire designed appearances to match.
One day, Joanne read about an opportunity for an art program in Vancouver and encouraged her daughter to apply. 
"'Why don't you try?'" Joanne recalled saying to her daughter. "If you don't get in, you don't get in. But if you don't try, then you won't.'" 
Claire put together a portfolio and sent it in the mail. Soon, she learned she had been accepted into the fine arts program at Emily Carr University of Art + Design. Because Claire had taken many art classes, she would have started as a second-year student in the 2021 fall semester.
The memorial award will receive an initial gift of $30,000 from Joanne and George in order to establish this fund as an endowment. This will allow the award in Claire's name to be made in perpetuity.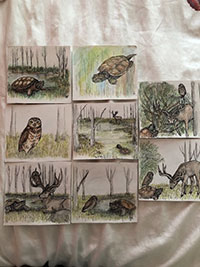 Claire's family and friends plan on completing several of her ongoing projects and donating proceeds to the fund. They are currently working on translations of a book Claire had written in conjunction with her Cree language class. The book is about the friendships of three woodland animals, based on the relationships she shared with two of her close friends—Marissa St. Amand and Marie Hardouin. 
The summer after Claire graduated university, she worked for a short time on the Prairie Lily Riverboat in Saskatoon. She made connections quickly with the owners and her coworkers. They had planned to create a colouring book of the riverboat. Mike and Joan Steckhan, owners of the riverboat, are working with Claire's family to complete the book and will donate the proceeds as well. 
Other donations to the fund can be made through the College of Arts and Science website. 
"As much as I'm sure she would appreciate us helping others, I'm sure she's not too excited to be up front and centre with the (award)," Joanne said. "That's the kind of person that she was—behind the scenes, get things done, type of person."
"She was able to pack a lot into a very short period of time."