On a hot summer day after a long round on the golf course or a power-walk along the riverbank, an ice-cold beer afterwards can be a refreshing option for many.
If you happen to be partaking in a beverage from Saskatoon's Great Western Brewing Company, be proud to know there is science in every sip as research from the University of Saskatchewan (USask) has gone into that tasty, golden brew.
Michael Brennan (BComm'94) won't spill the barley, er beans, on what that trade secret that science is exactly. However, you can be confident that the agricultural research at USask has assisted in making these award-winning beers.
"I can say absolutely, yes. Our brew master, Keith Armstrong, is an avid barley aficionado," says Brennan, the company's president and chief executive officer. "We have a long standing relationship with the university and our brew master has worked very hard on better engineering barley, looking at ways to improve both the yield and the quality."
Brennan's path to leading this iconic brewery into the future was circuitous, to say the least.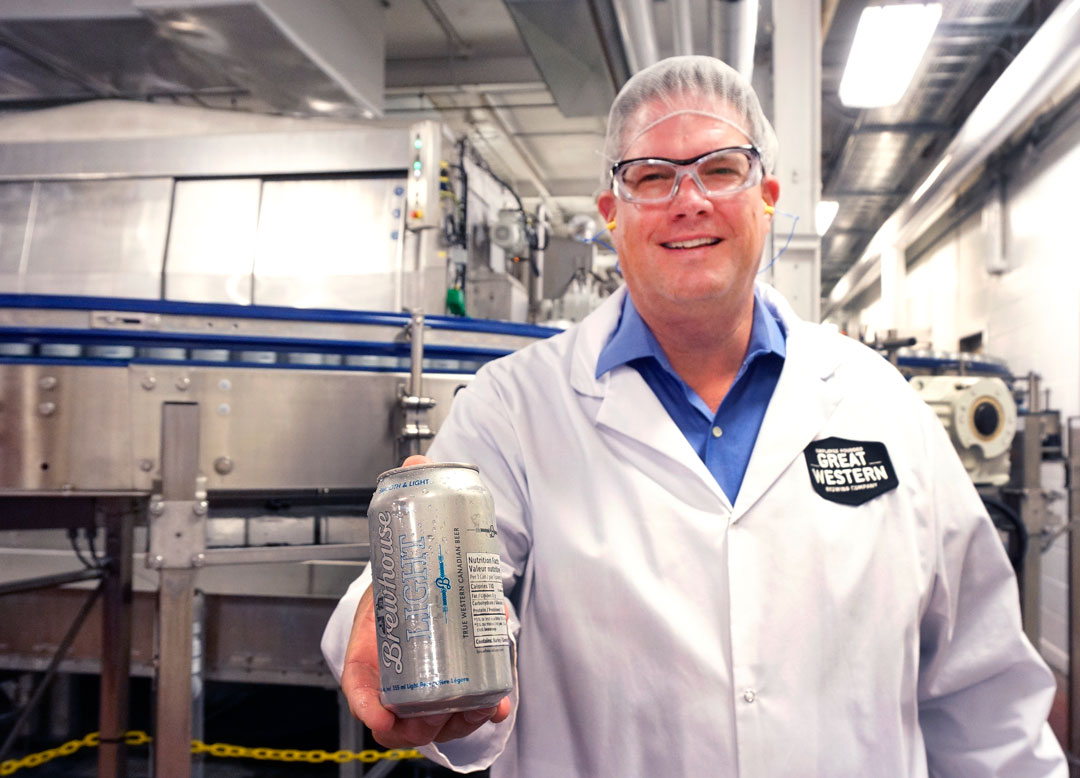 After graduating from USask and working for two global accounting firms first in Saskatoon and then in Bermuda, Brennan landed a job with global distilling giant Bacardi Limited and served in various senior capacities in Bermuda and in Europe.
Along with wife Dani (BComm'89) and children Katherine and William, Brennan returned home in 2013 to Saskatoon, where he was raised and graduated from high school at Evan Hardy Collegiate. He took a job as chief financial officer at Vendasta Technologies Inc. in 2014 before taking over the top spot at Great Western in May, 2018.
"I remember being a student at the University of Saskatchewan and Great Western just starting off," recalls Brennan. "I remember it vividly."
The brewery, which has been in existence since 1927 in the very same location on Second Avenue in Saskatoon, is expanding in many directions these days.
In 1989, Molson had plans to close the brewery, but 16 employees banded together to keep the business afloat and created a niche for itself in the beer business in Western Canada. Today, the Original 16 brand of beer is a staple across the province and is Saskatchewan's favourite beer brand.
"It's a fantastic story any way you look at it and there's a lot of pride in everyone who works here."
Recently, the City of Saskatoon approved plans for the brewery to double its size which will greatly provide the opportunity to enhance its footprint across Western Canada.
Looking at the numbers, Great Western produces about 175,000 hectolitres of beer annually while the giants of the industry produce more than 500 million hectolitres.
The growth will allow Great Western to produce more of their products and allow them to entertain new opportunities.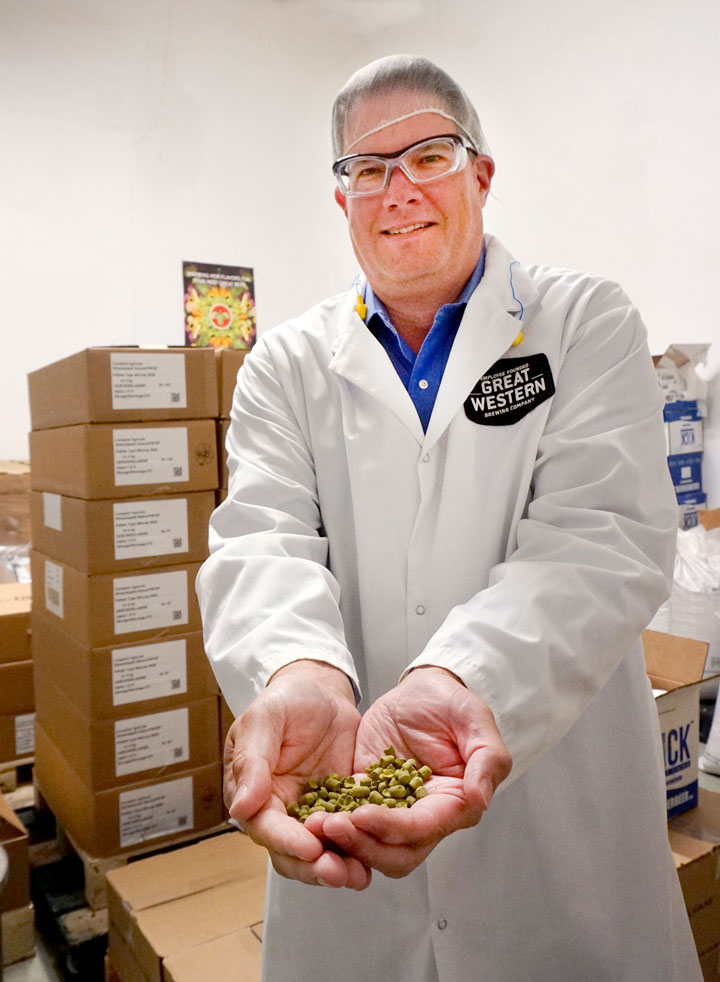 The enhancements to production will also allow the brewery to be more environmentally responsible and sustainable.
"This facility, suffice to say, is reasonably old. There's certainly been many modifications and updates over time, but some of the equipment we have … that whole system has aged and it's tired," says Brennan.
Not only will it double the brewery's capacity, it means using much less water in the process.
For instance, Great Western uses 900 litres of water to make 100 litres of beer. When the new system is in place, it will be cut in half to about 400 litres of water needed.
"That's a key piece of why we went this way," says Brennan. "Not only is that more efficient, it allows us to do our part as we look for ways to be more sustainable and improve on how you impact the environment."
As well, Brennan says the new plant will require about 60 per cent less energy in the processes.
"Brewing is intensive, obviously, you're using a lot of heat, but you can recapture that heat and use it in different parts of the operation multiple times."
Great Western is sponsoring USask Alumni's Homecoming Huskie football game on Sept. 9 when the team plays its home-opener against the UBC Thunderbirds.
Brennan has not lost sight on the importance of the brewery keeping its focus on supporting local initiatives, which includes being the beer of choice for Huskie Athletics.
"We love doing everything we can with the university and one of things we're trying to do more is trying to connect with the students and being part of those memories is important to us," says Brennan. "As well, as alumni and coming back, we look for every opportunity we can to work with the alumni association to build that connection."
Brennan also sees connections growing through the USask Calgary Hub, as alumni recognize that a Saskatoon company with USask bloodlines is making a footprint in that economy.
"There's certainly no secret we have a fair number of USask graduates who now call Calgary home, including many of my friends in my graduating year moved west and stayed there."
Brennan is pleased that an agreement has been signed that will see their beer being sold as the official beer of the Calgary Flames games at the Saddledome and will greatly increase the beer maker's presence. This adds to Great Western's growing list of partnerships that already include the SJHL, Canadian Curling Association and several WHL hockey teams.
The brewery focuses its efforts on supporting the communities they work and play in.
"Once you finish a game, regardless of what kind of competition you were in, after the game you go and have a beer together. That's the atmosphere we want to foster."