On the really tough days, when James Takkiruq felt like quitting law school, he'd look over at his five-year-old son and remember why he had to keep going.
"He was a big support," said Takkiruq in an interview with CBC News, recalling the four years he spent going through the Nunavut Law Program in Iqaluit. "I wouldn't have been able to make it here without [that] support."
He was the youngest member of the 25-person cohort to go through that program — 17 years old when he started. He graduated, along with 21 of his fellow students, last October in Iqaluit.
Now 23, Takkiruq was called to the bar on March 29. He arrived with his young son and his family by his side.
"If you think age matters, it doesn't really. As long as you have the knowledge, as long as you're confident in yourself and that you have people around you, that's the important part," said Takkiruq, who is from Gjoa Haven and who has spent the past six years in Iqaluit.
"Throughout any type of studies, there are moments where you want to quit — so badly, you want to quit! I know I had a few of those moments. But you look around and you have people there looking up to you. You have people there looking out for you."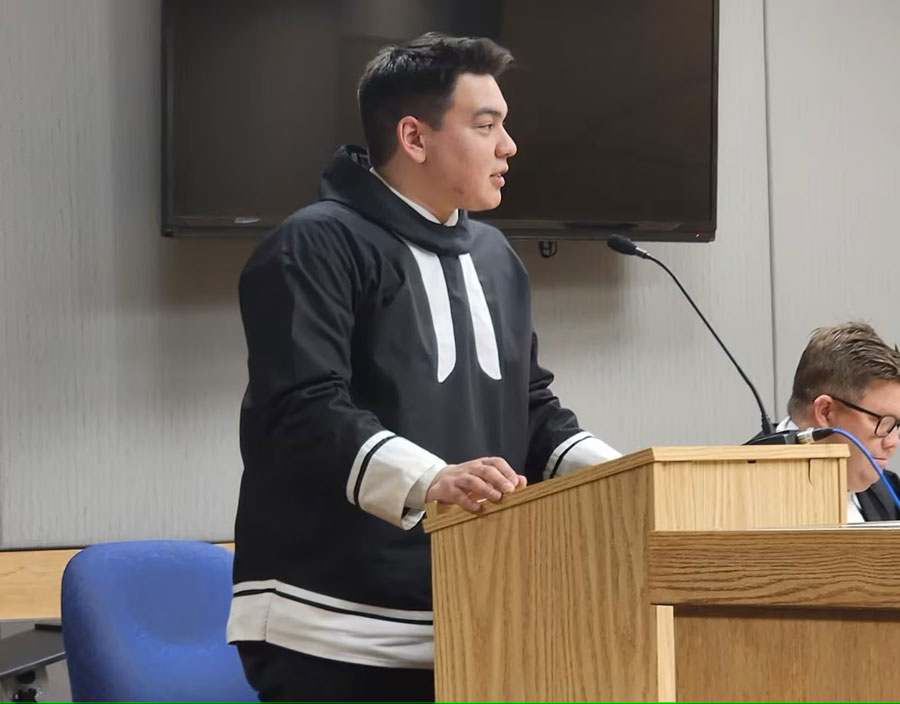 It wasn't until his second year that Takkiruq knew for sure he wanted to be a lawyer.
"As we were doing our studying, our reading and exams, I started realizing, you know — this is really interesting," he said.
"It was sometime around that period where I started realizing, I could make this my career. I could see myself doing this for the rest of my life."
'An amazing success story'
The Nunavut Law Program was a four-year program run by the University of Saskatchewan in partnership with Nunavut Arctic College. For its first three years, Stephen Mansell was the program's executive director.
Now the deputy minister of Justice, Mansell described the program as one of the "highlights of [his] professional career."
"When we started, we were all nervous — the faculty, the directors and the students. And we came together as a team with the goal of getting as many graduates as we can, and as many practising lawyers as we can," he said.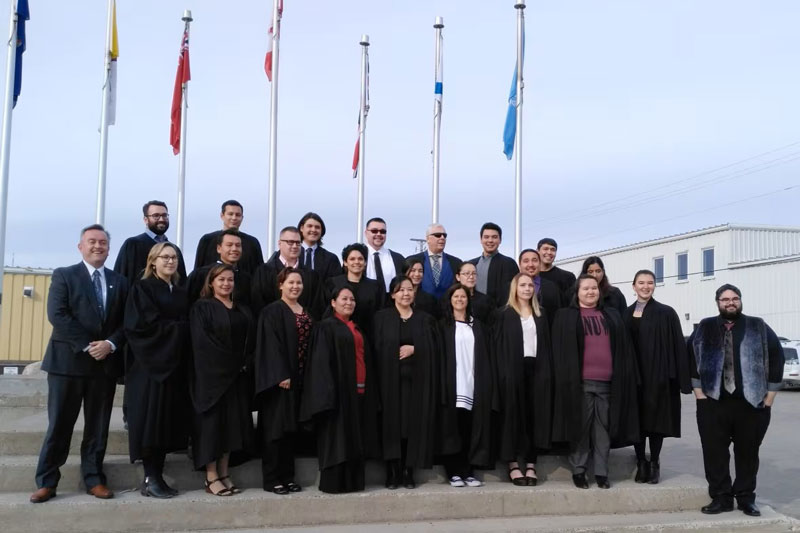 The program has only run once. By the end, it added 22 law graduates to Nunavut's pool of potential lawyers, most of them Inuit and many from Nunavut's smaller communities.
Read the full article at https://www.cbc.ca