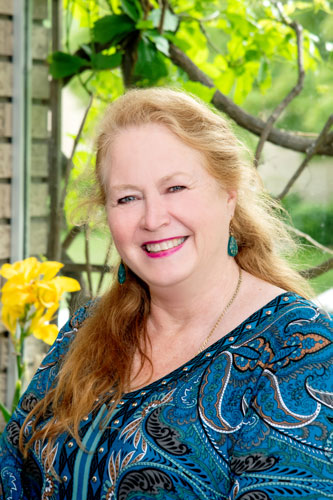 Community was the driving factor behind Arla Gustafson's (BA'82) work for 37 years in the non-profit sector.

Gustafson has been selected to receive a University of Saskatchewan (USask) Alumni Lifetime Achievement Award in recognition of her contributions to nearly four decades of transformational non-profit work in Saskatchewan.

"In one's lifetime, the reality of being recognized by my university is even more of an honour," she said.

The Alumni Lifetime Achievement Awards are the highest honour presented by the USask Alumni Association, which recognizes a USask graduate for an outstanding lifetime of personal and professional accomplishments. Recipients are also recognized for their contributions to the social, cultural and economic well-being of society in their field.

The sense of accomplishment in building community and the impact of this work grounded Gustafson at three major non-profits during her career–the Elizabeth Fry Society of Saskatchewan, United Way of Saskatoon/United Way of Canada-Centraide Canada and the Royal University Hospital (RUH) Foundation.

"While I was head hunted many times to leave the charitable sector, I knew my passion was working in the community with partners such as business, government, volunteers, donors and other community members," she said.

Born and raised in Saskatoon, Gustafson attended USask in 1975 with an interest in sociology.

"Looking back when I was at university, especially the first two years, I wasn't aware of the many opportunities of committees or student groups on campus."
After her second year, she decided to take a year to travel which turned into three years of travel and work.
When she returned to USask in 1980, her focus in sociology—specifically criminology—encouraged Gustafson to get more involved in her community.

Gustafson connected with the Elizabeth Fry Society of Saskatchewan as a volunteer training as a volunteer court worker and then joined the Board of Directors. The Elizabeth Fry Society works with women and gender-diverse people in conflict with the law advocating for changes to the criminal justice system, public education, and provides programs of support, before, during and after incarceration.

Upon graduating from USask, Gustafson started her career in the non-profit sector by becoming the Executive Director at the Elizabeth Fry Society.

During her seven years as executive director, Gustafson served on local, provincial and national committees focusing on changes for women in conflict with the law including a successful court challenge under the Charter to provide Saskatchewan's first halfway house for women.

In 1992, Gustafson moved to the United Way of Saskatoon. Over the next 15 years successful annual fundraising campaigns grew from $1 million to more than $4 million raised and invested each year During this time, United Way of Saskatoon embraced its role as a community building organization developing stronger partnerships with business, labour, government and human service agencies.

Some of these partnerships include establishing Volunteer Saskatoon, 211 Saskatchewan, Success by Six. Gustafson helped create a formal partnership with Saskatoon and District Labour Council and partnered with five other organizations in the development of The Saskatoon Community Service Village. From 2005 to 2007 Gustafson served as Vice-President Prairie Region for United Way of Canada-Centraide Canada.

In 2007, Gustafson became the CEO of the RUH Foundation until her retirement in June 2022.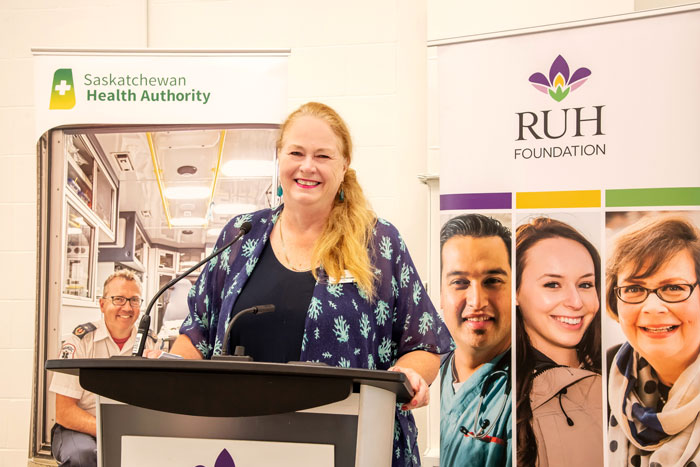 "The RUH Foundation's purpose of accelerating health care, supporting further education and research–the three together has impact," she said. "Walking through the Memorial Gates of USask the first day ... it felt like I had come home."

During the next decade-and-a-half, she led her team and volunteers in fundraising $140 million for major initiatives including USask College of Medicine Research Chairs, Fellowship Training awards, scholarships, endowments,  state of the art equipment and infrastructure projects at RUH—from the Irene and Leslie Dubé Centre for Mental Health, to the establishment of a dedicated Trauma Program, Saskatchewan's first Positron Emission Technology (PET-) CT scanner and a new adult Emergency Department.

"Working together to provide for our medical teams and improved patient care through successful donor supported campaigns is an incredible feeling and each and every day you can see the impact," Gustafson said.

She and her colleagues from sister hospital foundations in Saskatoon and Regina helped to facilitate a network of hospital foundations across Saskatchewan to engage with the Saskatchewan Health Authority, and the Ministry of Health.

"Through collaboration we were able to create a new environment where donors, volunteers and communities can work together to improve healthcare," she said.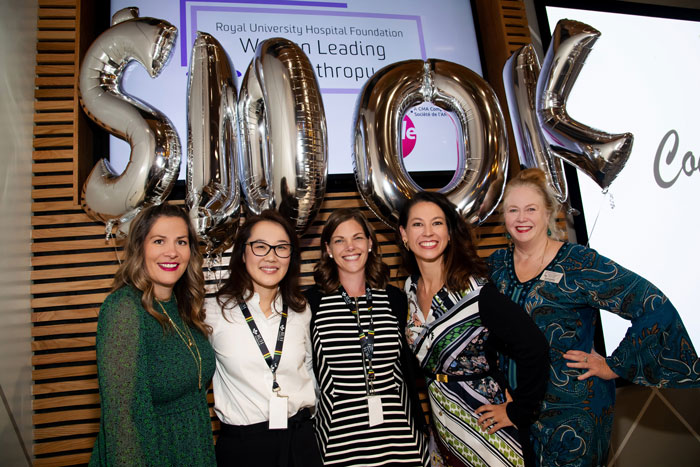 Gustafson is very proud of the RUH Foundations Women Leading Philanthropy (WLP) Program that engages women donors to support women physicians and their teams as they spearheaded new projects and research, ultimately changing treatment for women and their families.
"I always wanted to do something that would bring women donors together, to be part of accelerating women and women's health care as this area as isn't getting the resources it should," Gustafson said. "There's still a real gap in funding of new women physician-led projects and research. Over the past five years, WLP donors annually award $100,000 for a project they collectively choose."

Gustafson was also an active volunteer in many local provincial organizations. She received numerous awards, including Outstanding Fundraising Professional from Association of Fundraising Professionals Saskatoon, Canada's 125 Medal, the Lieutenant-Governor's Saskatchewan Centennial Medal, YWCA Women of Distinction and Saskatoon's Centennial 100 Medal.

Looking back on her career, Gustafson is proud that her work had—and continues to have—a tangible impact on the community she lives in.

"Working in the non-profit sector is very different than working in business, government or large organizations," she said. "Working together you can create change, impact lives, and be a part of."

Since Gustafson decided to retire last year, her focus has been on spending more time with her three sons, her friends and family, travel and enjoying what each day brings.

"Reflecting back on my career there's so, so many things that I'm proud of, but working successfully in smaller donor supported organizations is not easy," she said. "You've got to be strategic, have a strong voice, and understand the importance of collaboration as ultimately change can't happen by the actions of one person. Rather, it's about working together."
---
Learn more about this year's award winners. Get your tickets for this year's Alumni Achievement Awards gala at Remai Modern, Oct. 19 at 6 pm.