Volunteer Stories
Get involved and make an impact on the lives of the USask alumni community and beyond.


Make an impact.
Volunteers are a vital part of our USask Alumni community, on campus and around the world. Their dedication positively impacts alumni and students with the gift of their time, talent and treasure.
Alumni Volunteer Stories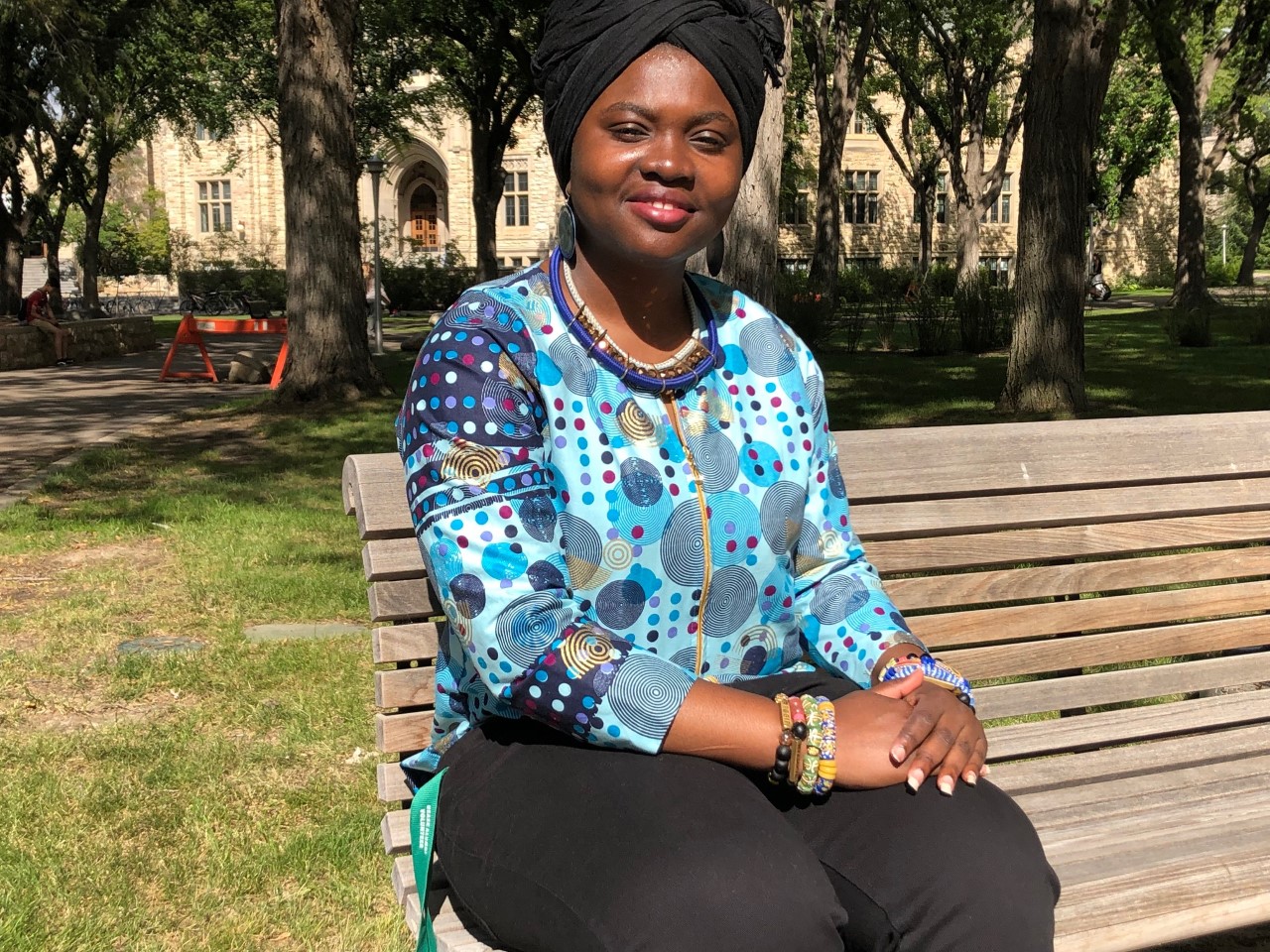 When a USask Alumni event is happening around campus, you can pretty much count on seeing current student Reggie Nyamekye putting her hand up to volunteer in some capacity. She tells us why she's so inclined to lend a helping hand.
G&W: What was your first USask Alumni event you volunteered for?
The Residence Move-In day stationed at the College Quarter residences, in the fall of 2018. The Alumni Relations Office had a table set up, giving directions, providing discounted coupons, free coffee, juice to residents and their family and friends who were helping them move in. New students and their parents also had the opportunity to enter their names for a draw to win prizes from the Alumni Relations Office. It was a super fun time engaging with everyone that stopped by the table.

G&W: What drew you to start volunteering in the first place?
All around me, volunteering was a norm. My family volunteered whenever they could and as often as they could, thus I became an avid volunteer at an early age. Quite significantly, in high school in Tema, Ghana, as part of the International Baccalaureate (IB) diploma program, all students partook in Creativity, Action and Service (CAS). So, through that, I got several opportunities to volunteer in many local communities, whether it was helping build a playground for kids or fundraising through a fun-fair. So, I was constantly drawn to volunteer, wherever I found myself and this brought me so much joy to see people being impacted by my contributions.
G&W: What is it about volunteering that keeps bringing you back?
I think what brings me back is, I was raised to give back when I can because I am a beneficiary of the generosity of others, too. Above all, I keep volunteering because of the kind spirit, love and strength my late brother Pascal exemplified when it came to being there for others. Pascal had sickle cell anemia and even on days when he was having a crisis, he will set his pain aside if it meant that someone else would appreciate his contributions. His contributions, however little he thought they were, actually made a big difference. So, I keep going for Pascal because he taught me to be selfless, always show up to assist, contribute my efforts and be part of any circle, culture or community of giving, so long as I can.
G&W: Do you have a favourite event or favourite role you like to volunteer for? Why?
Being a member of Student Alumni Relations Team (START) is a favourite role of mine since it comes along with more volunteer opportunities. From One Day For Students, framing degrees at convocation ceremonies, delivering gifts to faculty deans, to the Easter Bunny Brunch event, to welcoming donors of the university legacy group and interacting with alumni at Alumni Weekend; there have been many moments that have left me still smiling long after the volunteer event was over.

G&W: Tell us about your relationships you've formed and the networking you have made through volunteering.
I have formed many great friendships and connected with people whose paths I may not have ever crossed had I not showed up at a volunteer event. Through a volunteer poetry performance at a cultural event, I was given the opportunity to help co-coordinate a successful Black History month event under the theme, the strength of a Black woman. From there, I have been invited to perform and tell stories to many communities here and been given so many opportunities that my academic path might not necessarily make happen. I have made lifelong friends, who continue to be supportive, inspirational and encouraging.
Originally published in the fall 2019 issue of the Green & White.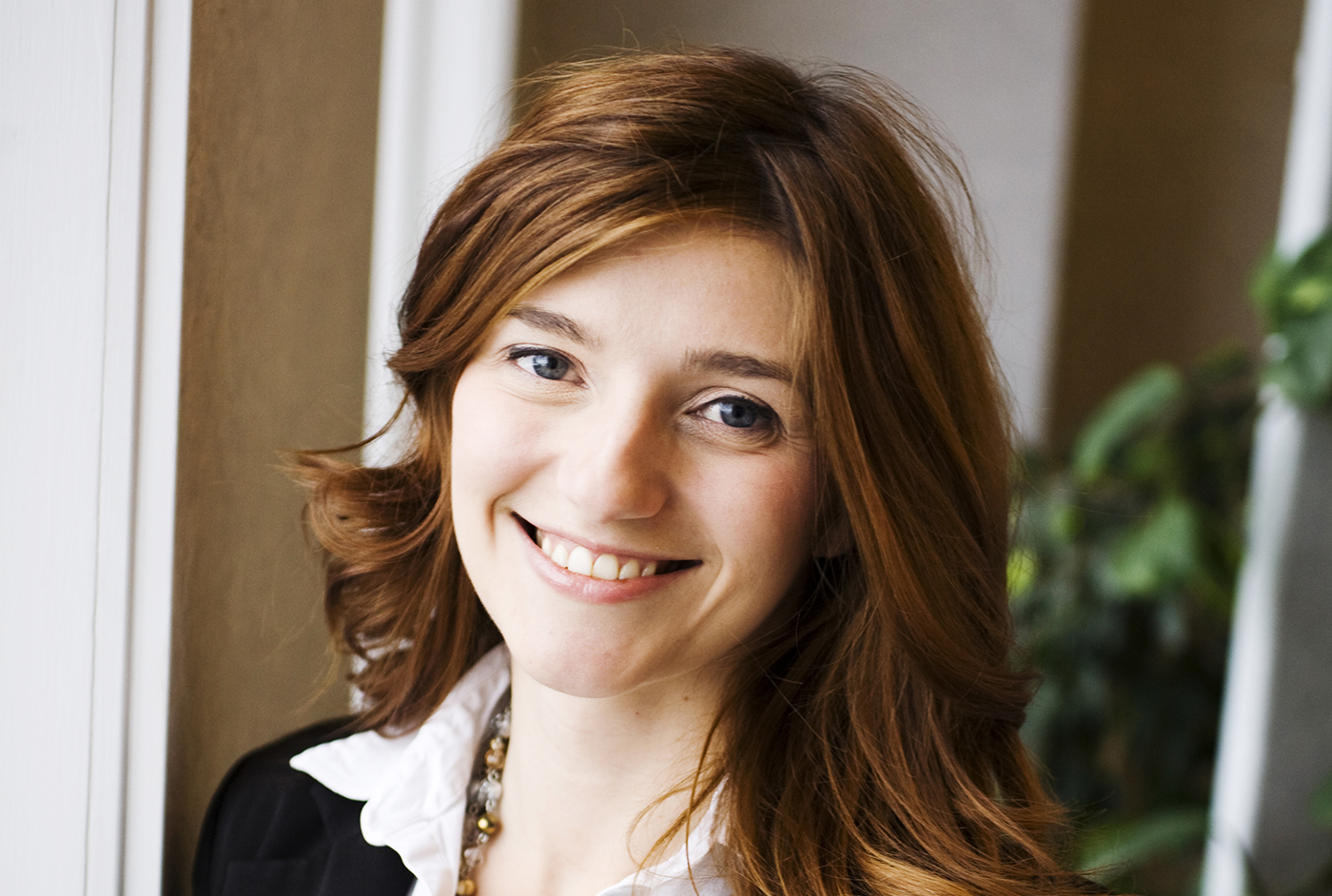 Candice Grant (BA'05, LLB'08) is a Saskatoon lawyer who is committed to giving back to her community. She is the past chair of the board of trustees for the Saskatoon Public Library and past chair of the board of directors for CHEP Good Food Inc. She also influenced programs such as community gardens and the collective kitchen program in Saskatoon. She has been a big sister with Big Brothers and Big Sisters of Saskatoon, is a former chair of the school community council at Dundonald School and was appointed to the Meewasin Valley appeal board.

What specifically attracted you to volunteering?

I initially started volunteering shortly after I moved to Saskatoon to start my education with USask as a way to meet new people in the community. As I started getting involved, I was proud to see the difference that I could make with my time and effort. I gained skills and experience that I could put to use in my daily life and my career.

What keeps you motivated to continue to volunteer?

I've been very fortunate to have the time to dedicate to my volunteer efforts and to work at a great law firm that really values and supports volunteers. It motivates me to see and hear about the excellent work that the organizations that I have been fortunate enough to be involved with have done in the community.

What types of relationships and learning experiences have you taken away from volunteering?

Volunteering has been a great way to make connections with others who share my interests and values, and also to learn from those who have differing perspectives. I am so appreciative of the friendships and professional relationships that I have gained over the course of my volunteer work. I have had a number of incredible learning opportunities during my volunteer work. I can recall, for instance, taking a deep dive into food security issues with CHEP Good Food Inc., and learning about the shifting dynamics of library users with the Saskatoon Public Library. In each of my volunteer positions, I have had the opportunity to learn about topics and to gain knowledge from others that I never would have encountered in my daily life.

How do you aim to inspire others to get involved?

I believe in leading by example. I hope that others are inspired to find a cause that is meaningful to them and to find a way to contribute.

Originally published in the spring 2019 issue of the Green & White.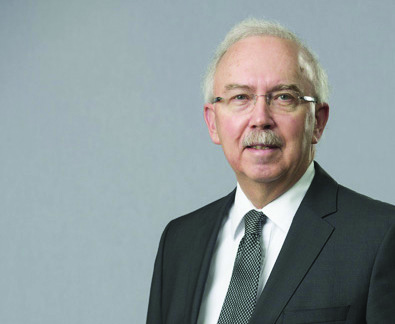 Ken Ready (LLB'76) has had a fulfilling career as one of the top lawyers in Canada over the past several decades. He has been recognized with many awards and accolades, including the Best Lawyer in Canada awards in Health Care Law and Medical Negligence.

Along with his impressive accolades in the legal community, Ready is a dedicated volunteer. He has been a part of many boards and organizations including the Saskatchewan Baseball Association, several theatre companies in Regina, the Arthritis Society and the Lakeview United Church.

What specifically attracted you to volunteering?

I was raised in a large family where volunteering was important. As a parent, there is always an expectation to participate and to support whatever organization your children are involved in. My wife and I raised five children, each of whom were actively involved in a variety of activities; particularly sports, music, and theatre. We would dutifully volunteer. Occasionally we had to take a course or training to be a certified coach.

In almost everything that we have volunteered in, the child would move on, but either my wife Judy or I would be left behind and would continue as a volunteer. Sometimes years past the family connection. For example, I have been the commissioner for baseball for the Saskatchewan Baseball Association for about 20 years, almost all of which have been after my last child played the sport. My grandchildren are now involved. So I guess the clock has reset.

I have also been an active volunteer in other organizations because the cause or the purpose was interesting to me, personally. Like the Arthritis Society, or the Queen City Marathon or the church board that I chair. Not because I had to do these things, but because I wanted to and I enjoyed being a volunteer.

What keeps you motivated to continue to volunteer?

I think that as a volunteer you need to enjoy a sense of purpose. It helps if the cause is fun or interesting work. Preferably both.

You want the organization to be successful. You want your role or contribution to be valued and to be relevant. I served on the national board of the Arthritis Society for a number of years, including acting as the national board chair. As much as I may have contributed to the success of that organization, I also found a sense of personal fulfillment. Not a measureable factor. Just the idea that maybe I had something worthwhile to offer and that the effort was appreciated.

What types of relationships and learning experiences have you taken away from volunteering?

There are some basic skills that come with almost everything you take on. I think that over time you learn a lot about the human condition—how do people think, what motivates them, how do you accomplish something cooperatively. I think that a good volunteer is a good person. Like-minded people tend to be drawn to similar interests. You usually get to work with people who are interesting, and sometimes pretty passionate about whatever the cause is. I can't easily think of anyone that I have worked with as a volunteer that I would describe as fundamentally selfish.

How do you aim to inspire others to get involved?

I think most people will volunteer if asked. I am always a bit surprised when someone presents themselves and asks if they can help. I was never that selfconfident. The challenge is probably in understanding if there is a good match of person and purpose. I suppose in my own circumstances, I hoped that the person who asked me to volunteer had already identified that I might be a good fit.

Although this is not news to anyone who grew up on the prairies, there is definitely a common willingness to help each other. Whether this is a cultural thing, or this is because we share miserable weather for a good part of the year and occasionally need someone to help push our car out of the snow, we seem by default to think in terms of "how can I help".

At the end of the day, I think you can very well get more out of volunteering than you put into it. That seems like a pretty good deal. 

Originally published in the fall 2018 issue of the Green & White.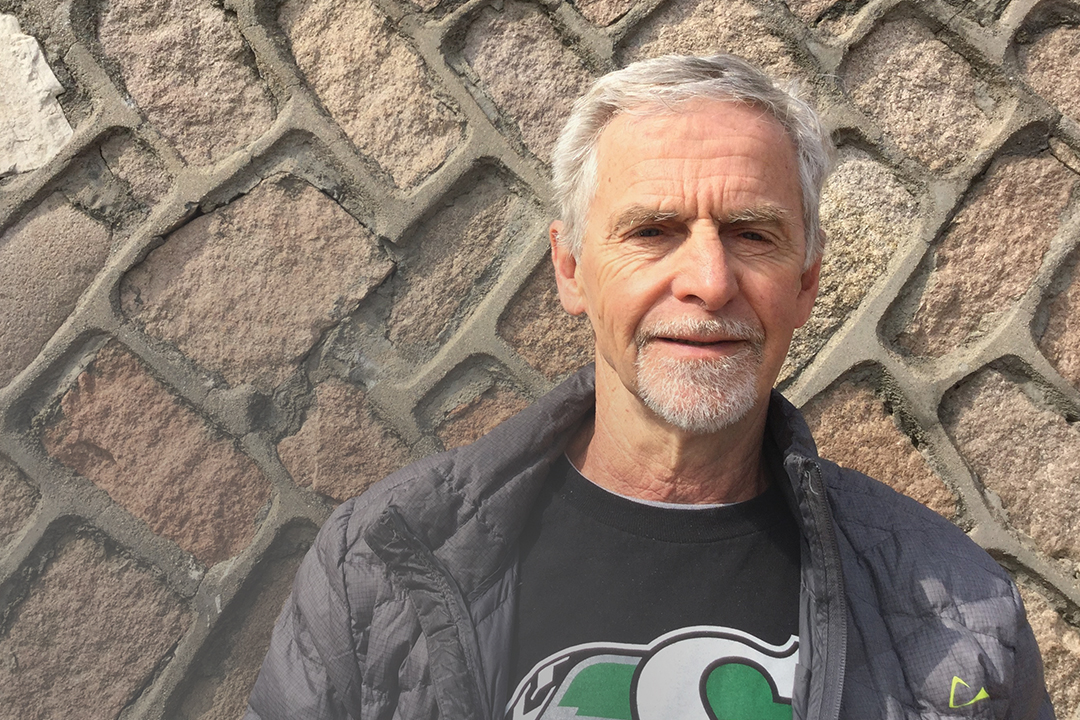 Dr. Charles Simpson (MD'71) is a Saskatoon-based obstetrician and gynecologist. Retired from clinical practice, he continues to teach as a clinical professor in the Department of Obstetrics and Gynecology at the College of Medicine. Dr. Simpson has served as a member of the college's Alumni Association and as a volunteer consultant for the annual Highlights in Medicine alumni reunion conference. He's also served as a mock interview facilitator to prepare medical students for their Canadian Residency Matching Service (CaRMS) interviews. Additionally, he devotes his time to volunteering with the University of Saskatchewan Library and Persephone Theatre.

What specifically attracted you to volunteering?

Now that I've stopped doing clinical practice, I'm mostly retired. Volunteering is another way of both filling in my time and contributing back to the college. As I grow older—and in my phase of life—we start to think about how valuable it was that we got through our careers. I think it's the general idea of giving back when I have the time to do so.

What keeps you motivated to continue to volunteer?

Mostly the satisfaction of meeting people, and especially younger people—when I'm dealing with students—to feel like I've added something to my own life.

What types of relationships and learning experiences have you taken away from volunteering?

Meeting and interacting with people, especially younger people, rather than just dealing with the seniors, was one of the reasons for volunteering.

How do you aim to inspire others to get involved?

I try to be an example of what to do. In the community, I sometimes mention it to people that volunteering is something I've done and enjoyed. I don't go around and try strongly to get people to do things. Only if it comes up in casual conversation.

Originally published in the spring 2018 issue of the Green & White.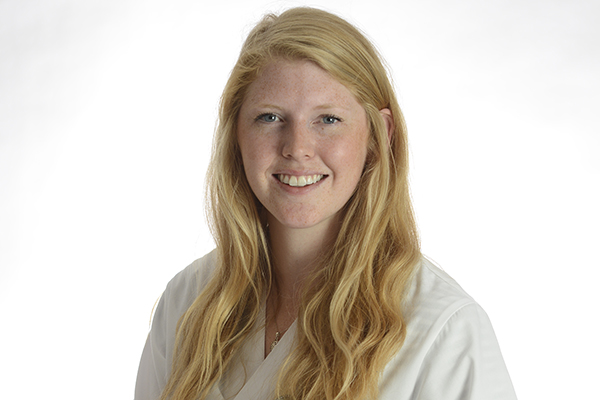 Jamie Neufeld (BSc'13) graduated from the College of Arts & Science and is continuing studies at the Western College of Veterinary Medicine. Jamie's volunteer experience includes spending summer 2016 in Uganda with Veterinarians Without Borders. She also volunteers locally with the Global Gathering Place in Saskatoon.

What specifically attracted you to volunteering?

When I was younger, I volunteered more out of a sense of obligation.  Now it's about reciprocating the experiences others have given me, and paying it forward into projects that I am passionate about.

What was your first volunteer experience? What keeps you motivated to continue to volunteer?

I participated in a program with the Saskatoon Pony Club that taught inner-city children how to handle and ride horses.  Working with kids who were thrilled just to touch a horse, let alone ride a horse, awoke me to my privilege as a young person. While we fussed about which classes to enter in the upcoming horseshow, many program attendees had shoes that were too small and were caretakers for younger siblings.  It was a reality check at a young age, and I am thankful that my coach, the late Elaine Partington, was passionate about providing this opportunity for all involved.

What types of relationships and learning experience have you taken away from volunteering?

I have made friendships with people who continue to inspire and teach me.  In Africa, for example, I connected with the local people – Frazia, a woman raising four children of her own and three more who'd been abandoned; Vivian, translator with a heart of gold and so much love to give; Ronald, a ten-year-old who dreamed of attending public school and eventually becoming a schoolteacher–all passionate and positive, without judgement or pretense.

What is your proudest moment/accomplishment from your volunteering experience?
I had the opportunity to intern with Veterinarians Without Borders and spent the summer of 2016 working on the 
goat pass-on project 
in Uganda. The project was established in 2006, so we conducted a ten-year anniversary household impact survey to analyze project strengths and shortcomings. I interviewed over fifty women and was thanked for being part of a project that improved familial childhood; children could go to school, families could eat more than one meal a day, girls could afford menstrual products and have the same opportunities as boys, and communities were able to purchase water tanks and taps and a better standard of living had been achieved by many. Experiencing the impact that a collective of individuals has made over the last ten years was an outstanding part of any of my volunteer experiences.

What is your vision for the future of volunteering? How do you aim to inspire others to get involved?

In our connected world, any and all information is available at our fingertips; we don't have many excuses to remain ill-informed or blissfully ignorant.  However, it's easy to remain disconnected from matters that we don't see or directly affect us.  Volunteering and involvement should be self-motivated, but sharing my experiences and encouraging others to pursue an interest or passion of their own might be the first step.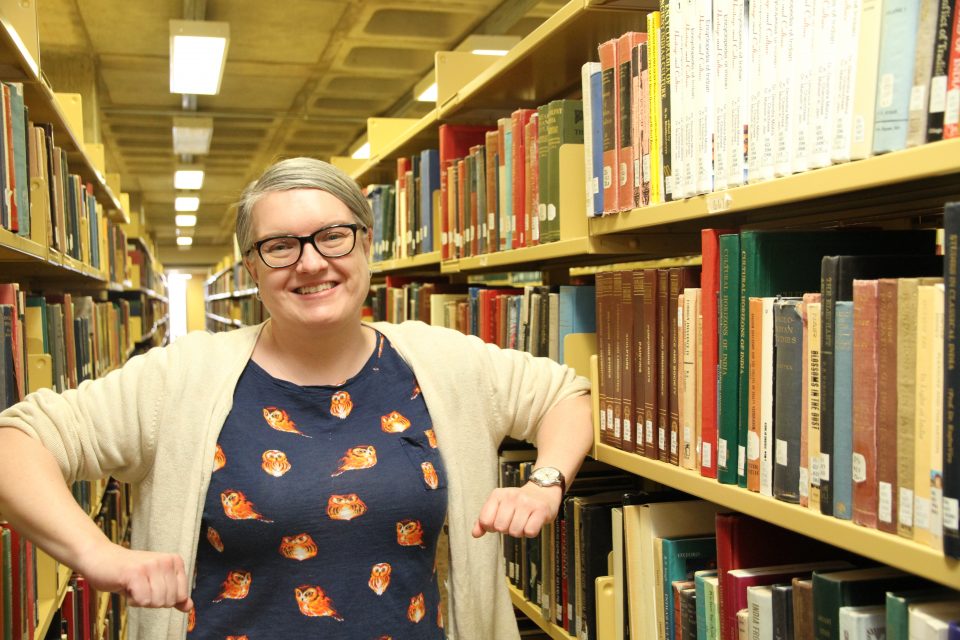 Sharla Daviduik (BSc'95) is the manager of the administrative support group in the College of Arts & Science at the U of S. Sharla volunteers with the Saskatoon Open Door Society and Girl Guides of Canada as a leader of the 58th Saskatoon Brownie unit. 

What specifically attracted you to volunteering?

I was looking for an "extracurricular" activity and for ways to become more involved in my community.  Girl Guides of Canada had a table on campus at the U of S during National Volunteer Week in 2002 and I put my name down on a whim. They called me back and now I'm still involved in the organization 15 years later.

What keeps you motivated to continue to volunteer?

Volunteering is a way to put my values into action.  I now see the role I have with Girl Guides as a way to provide a space for girls to build up their confidence and to realize how capable they are. Secondly, I find volunteering to be incredibly rewarding -- it's an opportunity for me to make a positive impact in the community and to improve my own skills.  Finally, I have a lot of fun with my Brownies and I have learned so much about different cultures from the people who attend the Conversation Circles at the Saskatoon Open Door Society.

What types of relationships and learning experience have you taken away from volunteering?

I have made some of my best friends through Girl Guides. I've learned a lot about leadership. I think I learned more about leadership from Girl Guides than anywhere else and I am using these leadership skills in my current job.  Volunteering at the Open Door Society has allowed me to learn about other cultures and countries, and has really made me think hard about how to explain the idiosyncrasies of the English language.

What is your vision for the future of volunteering?

I think that volunteering is going to become even more important than it is now, given some of the trends we are seeing in the world.  I became involved with the Open Door Society because I wanted to help refugees from Syria who were coming to Saskatoon.  If people are looking for a way to help, volunteering is a very positive way to do so.

How do you aim to inspire others to get involved?

I think all volunteers can do to get others involved is to lead by example, and to be welcoming and inclusive when others want to be involved.  For example, if we only need four parents to help us at Brownies, and eight volunteer, they are all welcome.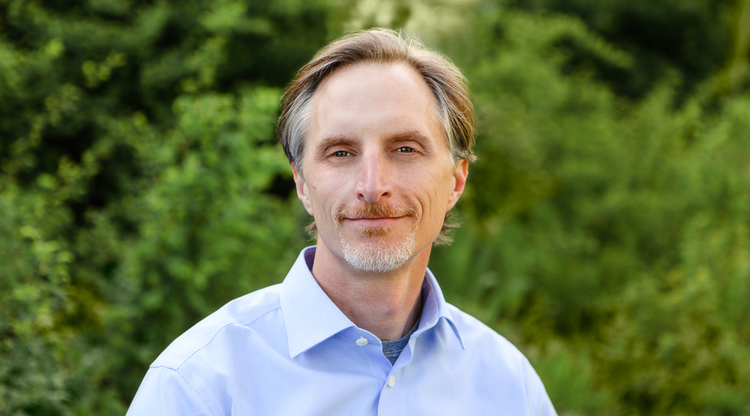 Michael Negraeff (MD'92) is a pain medicine specialist living in Vancouver, BC. He is the founder of the Pain BC society, a non-for-profit organization that serves people living with pain and the healthcare professionals that treat them. He recently stepped down as Pain BC's chair of the board of directors, a role he held for six years.

What specifically attracted you to volunteering?

At the time, I wasn't thinking "what can I volunteer for?"  I was thinking, "we need much better pain management services in BC." After I finished my training (I was in an accident during my training and have a spinal cord injury), I decided that working in the operating room was going to be a bit too challenging from a wheelchair and did a fellowship in pain medicine in Sydney, Australia.  When I came back to Vancouver I started working in Vancouver General Hospital (VGH) taking care of complex pain problems in the hospital and it eventually led to outpatient work.  But we had no capacity in the pain clinics. 

So, I didn't seek out volunteering; volunteering found me as the best vehicle to achieve our purposes. It was important because as a society, and as volunteers, we were free to say what we wanted and felt was right to send the message.

What keeps you motivated to continue volunteering?

What I really like about it is that you are free to get as engaged as you want. You are free to work in the direction you want. You are not beholden to anyone other than the mission of the organization, which you are really happy to push forward.

The other thing I really like is all the other people you meet. Volunteering changed me, because I began to see through other peoples' lenses.

I was also very inspired by the others that were volunteering. They had severe pain, and had nothing else much to give besides their time and energy.  Why?  Our message and mission resonated with them.  Volunteering is contagious. When you look at the others that are volunteering, and for nothing to gain but to feel a part of something, it is very inspiring and urges you to keep on going.

What's your proudest moment/accomplishment from your volunteering experience?

The single proudest I have felt of the organization was when we successfully got the first grant from the Ministry of Health in 2013.  Things were very dire for us financially.  Morale was low, but nobody quit. We tightened the belt and pressed on with various funding source options.  Right when things were darkest, we successfully landed the grant. It changed everything. All kinds of initiatives got off the ground after that and momentum has continued to build. I was really proud of the team that kept coming up with ideas.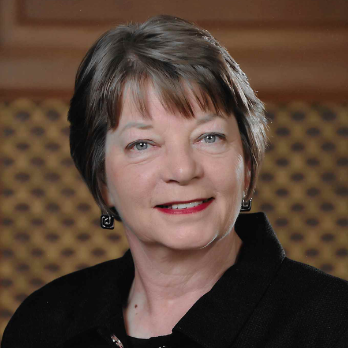 Joan Wilson (BEd'97) has been a resident of Saltcoats, SK for 37 years. A former teacher, she has volunteered with several organizations such as the Godfrey Dean Gallery in Yorkton, the Yellowhead Flyway Birding Trail Association, the Town of Saltcoats and the Saltcoats Curling Club. Joan was awarded the Queen's Jubilee Medal and a Saskatchewan Volunteer Medal in 2013.

What specifically attracted you to volunteering?

As a young girl, my mother helped in our small community of Madison, SK. I realized that if something needed to be done, the best way was to get involved and help make it happen.  When my husband and I settled in Saltcoats, I took on roles in various organizations and soon I was involved in numerous things from town council, to home care to the art gallery, and more.

What keeps you motivated to continue to volunteer?    

There are ongoing activities that I am involved with that continue to need support.  In a small town, whoever does a job gets to keep it until they really can't do it anymore!  I am motivated because I still care about the things I am involved with.  These include our curling club and our great little town.

What types of relationships and learning experience have you taken away from volunteering?   

There are bonds formed with the people in the organizations you work with, you get to know different people through volunteering, and I am inspired by other volunteers in our community.  I want to support other volunteers and our town.  The volunteer experience has given me leadership and organizational skills, supported by my other life as a woman and a former teacher! 

What is your proudest moment/accomplishment from your volunteering experience?

I am proud that many of our students have become part of the Yorkton Regional High School curling teams because they have been part of our junior curling program, and I like to think I helped bring that about, including (professional curler) Steve Laycock (BComm'07), but he has his own special talent!   I am proud that we have conserved a small bit of native prairie in our regional park. This is especially important to me as any little vestige of prairie needs to be protected as it can so easily and thoughtlessly be destroyed.   

How do you aim to inspire others to get involved? 

Create a buzz around a new project and hopefully generate interest so volunteers will come out to help, keep things fun, give encouragement and show appreciation for help received, and give acknowledgement to volunteers.  Personal contact, asking someone to help by calling them, or messaging them is helpful.  Give a clear picture of what is expected or needed so volunteers have a better idea of what they are getting themselves into.  Brainstorm for ideas and to create an" investment" in the next project.  Through involvement, hopefully others will be inspired to become involved.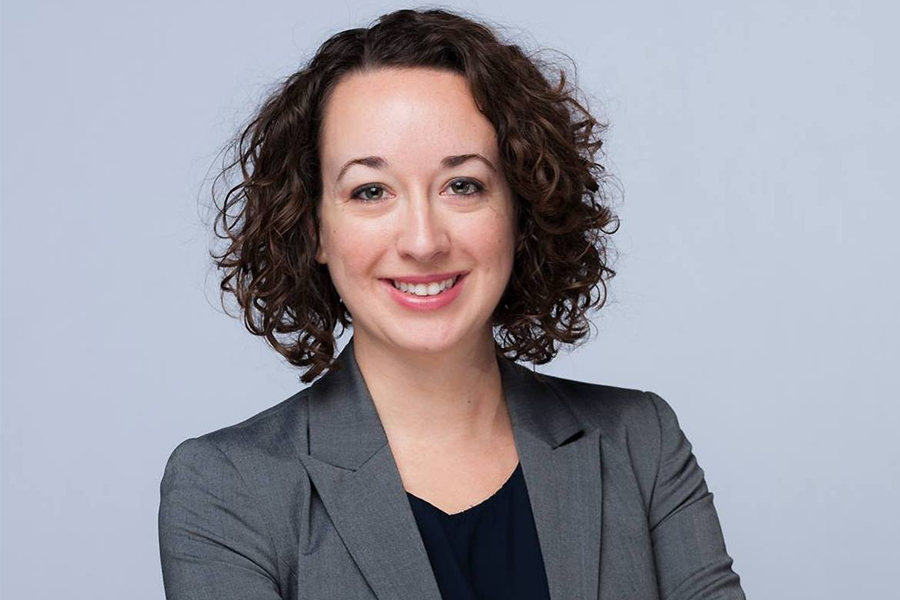 Nicole Sarauer (JD'09) is the MLA for Regina Douglas Park. She has served as a volunteer with the Regina Sexual Assault Centre; a board member for Lawyers Concerned for Lawyers; a board member of Regina's chapter of Amnesty International; and a volunteer and board member with the YWCA Big Sisters program.

What specifically attracted you to volunteering?

First, to give back and get more involved in my community.  I strongly believe that a life of service to others is a life worth living.  A life spent serving yourself can get dull quite quickly.  Second, to meet new people.  I have had the opportunity, through volunteering, of getting to know some of the most inspiring and incredible people.  They have been both mentors and friends to me.

What was your first volunteer experience?

My volunteering really took shape at the beginning of university; it started with the 24-hour sexual assault hotline through what is now called the Regina Sexual Assault Centre.  That was an eye-opening and humbling experience for me.  I learned about the structural barriers that many face in our society, as well as problems with accessing the justice system.

What keeps you motivated to continue volunteering?

I keep motivated to volunteer through the feeling of helping others and being a positive contact in someone's life, even if I can't solve all of their problems. I know it's trite to say that I feel some days that I get more out of volunteering than I give, but the statement rings true.

What types of relationships and learning experiences have you taken away from volunteering?

I've met incredibly passionate people, all of whom I look up to and many of whom I call friends.
I've learned about the barriers and injustice that exist in our own community, many of which people often overlook or are invisible to those who are more fortunate.  I've learned that you can never tell what the person next to you is dealing with in their lives.  I've learned that the most rewarding experiences in life come from helping to make positive changes, however small, in the lives of others.

What is your proudest moment/accomplishment from your volunteering experience?

Whether it was on the 24-hour sexual assault line or, more recently, working at the Free Legal Clinic through Pro Bono Law Saskatchewan, I am honoured that people give me the opportunity to be let into their lives.  I think that is very difficult to do when you have felt rejected or ignored by society.

What is your vision for the future of volunteering? How do you aim to inspire others to get involved?

My hope is that others learn about the issues of inequality in their own neighbourhoods and realize that anyone can make an impact.
Contact us
Alumni and Friends: Interested in volunteering? Let us know!
Volunteer Opportunities
Our alumni volunteers are the unsung heroes of many events at the University of Saskatchewan and beyond. We are always recruiting volunteers with a little or a lot of time to spare! 
Give
The University of Saskatchewan relies on the financial support of alumni and friends to assist us in funding bursaries, scholarships, research projects and many other critical student initiatives.