Volunteer Opportunities
Get involved, share what you know, and get connected. Be part of our story.
Be part of our story.
Our alumni volunteers are the unsung heroes of many events at the University of Saskatchewan and beyond. 
The USask Alumni Volunteer program is always recruiting volunteers with a little or a lot of time to spare! 
Current volunteer opportunities
Volunteer for the Young Alumni Advisory Committee
Are you a recent graduate looking to stay connected to USask?
The Advancement Office is looking for members to join the Young Alumni Advisory Committee. This committee represents and advocates for recent alumni while fostering a relationship with the Advancement Office.  The committee advises the Advancement Office by providing feedback and input on programs, events and communications that relate to and impact young alumni.

About the role

The USask Young Alumni Advisory Committee is open to all alumni from any USask college or program. Young alumni is defined as any alumni who graduated within the past ten years and are thirty-five years or younger in age.

Time commitment and schedule

A time commitment of four meetings per year is required. Each meeting will be scheduled on Tuesday evenings from 6:30 pm to 8:00 pm and will be done virtually. Meetings will be held during the following months (dates to be determined): 
October 2020
January 2021
March 2021
June 2021
More than 100,000 USask alumni live outside of Saskatoon, making up a powerful group of people connected by a shared USask experience.

Regional alumni networks help alumni meet, volunteer, learn, connect and support what is happening at the University of Saskatchewan.

Network volunteers will lead different alumni activities and experiences in their respective communities. The sky is the limit to what you can do in your region. We suggest events that focus on community, attending Huskies games, networking or professional development events and organizing alumni group outings.

Volunteers needed!

On top of leading regional activities, volunteers provide valuable feedback on how USask can better serve their local alumni community. USask will support these volunteer-led networks with resources to guide the activities.

Volunteering is in our alumni's DNA - they are an essential part of everything we do and we are so grateful of the time, talent and treasure that many of our alumni give back to the University of Saskatchewan.
For more information, please visit our
website
or contact: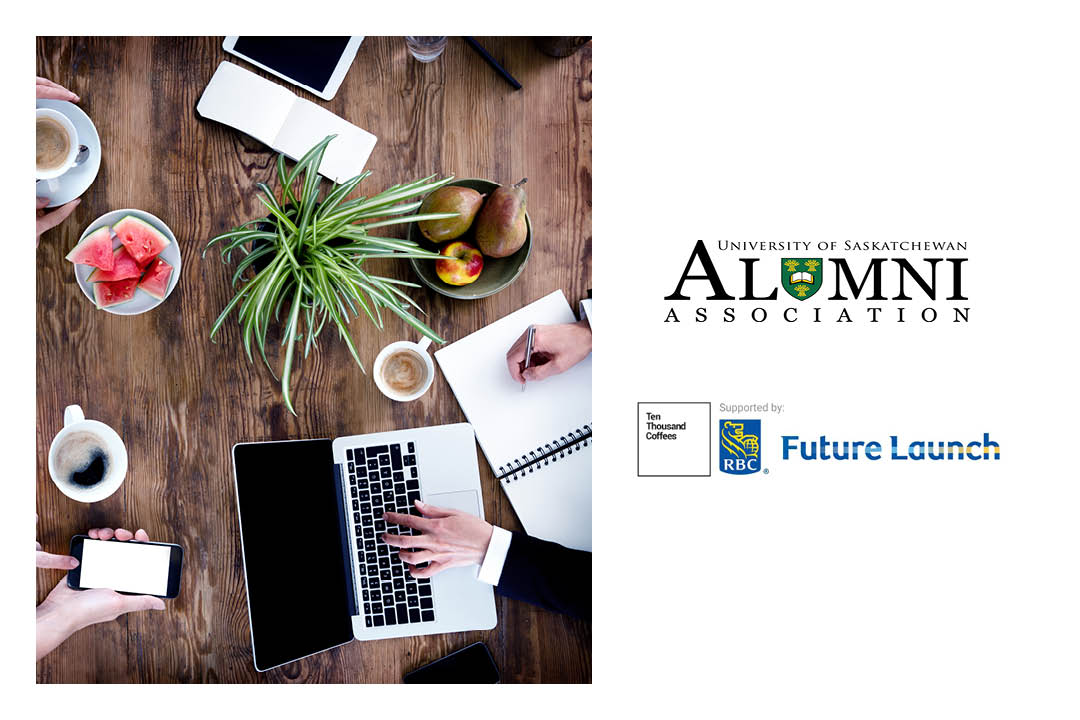 Networking Opportunity for Engineering Alumni and Friends
As friend of the College of Engineering, you have valuable life and career advice to share. With 85 per cent of jobs being filled via networking and 2.4 million jobs available over the next four years, it is key for students to receive support and advice from those in industry. The top skills companies are looking for across ALL industries are active listening, speaking, critical thinking and social perceptiveness. Everyone can improve these skills by connecting with others, sharing your story and asking thoughtful questions.

By joining this network you will:


Help shape the careers of students and young alumni by sharing your career advice and experience
Develop your networking and mentoring skills through real-world practice
Build your network of engineering contacts based on your industry and interest
How It Works


Set your interests
Connect with students/new alumni online or in-person
You'll receive monthly introductions to a student or recent alumni based on your similar career interests and goals
Suggest a time to chat, in-person at a coffee shop or online from the comfort of your home, to share your advice and experience
Receive an official LinkedIn certification to recognize your commitment to continuous learning and career advancement
Once you join, all introductions are sent directly to your preferred email address
Connect with students and alumni from around the globe
Join today by clicking here!
About Ten Thousand Coffees
Ten Thousand Coffees
helps employees build the internal networks they need to succeed. They have partnered with RBC Future Launch to help bring their platform to universities across North America.  

Why Engineering Alumni?

The College of Engineering is the first college to sign on with Ten Thousand Coffees. They are running a pilot project and our hope is to have more colleges come on board in the future.
If you're from another college and interested in giving back or networking opportunities, let us know by emailing
alumni.volunteer@usask.ca
.
Annual volunteer activities
Here is a list of some of the annual activities and initiatives that we recruit volunteers for throughout the year. Many other activities come available throughout the year. Be sure to keep in touch and update your contact information.
Fall:
Reunion Weekend
Fall Convocation
Winter:
Take a Break at the Library (during final exams)
Santa Sock Hop
Spring:
Take a Break at the Library (during final exams)
Bunny Brunch
Spring Convocation
Graduation Powwow
One Day for Students
Contact us
Alumni and Friends: Interested in volunteering? Let us know!
Volunteer Stories
Volunteers are a vital part of our USask Alumni community, on campus and around the world. Their dedication positively impacts alumni and students with the gift of their time, talent and treasure. 
Boards and Committees
USask alumni volunteer board members use their expertise, leadership and networks to make a significant, strategic impact on the global USask Alumni community.