Merlis Belsher Place
The New Home of Hockey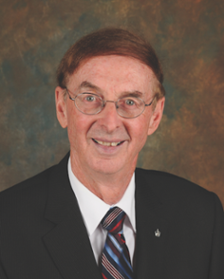 The building of Merlis Belsher Place is a testament not just to sports fans, but the community at large.
It started with a history-making donation by Merlis Belsher in 2016. The announcement of his $12.25 million contribution—the largest donation from an alumnus and individual in the university's history—kicked off the Home Ice Campaign, with an end goal to fund a new ice facility replacing the aging Rutherford Rink. 
Thanks to the number of donors and volunteers Merlis Belsher Place opened in record time on the weekend of October 25– 27, 2018 for a weekend of fun activities and hockey games. The place received rave reviews from everyone who visited. The cutting edge recreational facility is the new home of University of Saskatchewan hockey, basketball, and recreational leagues, as well as two Saskatoon minor hockey teams as it offers a large spectator rink, an NHL sized rink, and two gymnasiums.
The Ron and Jane Graham Sport Science and Health center opened the following year on May 3rd, offering state of the art sport technologies and two NBA size practice courts for the basketball teams. The Merlis Belsher Place has so much to offer and will truly change the lives of athletes in Saskatoon.
Thank you to our donors and volunteers. We are grateful for your contribution in shaping Merlis Belsher Place and are pleased to highlight your achievements and successes.
Contact us
University Relations
G16 Thorvaldson Building, 110 Science Place
Saskatoon, SK S7N 5C9
(306) 966-5186
Merlis Belsher Place

2010 College Drive
Saskatoon, SK  S7N 2W4
306-385-3200
info@merlisbelsherplace.ca
For information about booking Merlis Belsher Place, please visit: http://merlisbelsherplace.ca/