After earning his engineering degree from the University of Saskatchewan, Oleniuk (BE'06) moved to Australia to work as a mechanical engineer for a mining company. He returned to Canada working on industrial plant construction and mechanical installations in the oil and gas and mining sectors in Alberta and Saskatchewan.

While working on a mining project in McArthur River, Sask., he met Harpreet Singh. "We developed a strong relationship, and we both had ambitions to start our own company someday," said Oleniuk. "So, we decided to see where that would take us," and the two founded Element Project Services (EPS), based in Saskatoon.

Contracts with industrial clients in the mining and oil and gas sectors—including Cameco, Mosaic, Husky Energy and Imperial Oil—led to growth for the company. "One of our first hires was another U of S engineering grad." The company now employs about 25 people.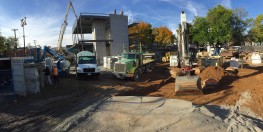 Realizing the inherent ups and downs of resource sectors, Oleniuk and Singh sought to diversify their portfolio to grow the company. "You develop a skill set working with industrial clients: attention to detail and safety, tracking the project, working in a highly regulated environment and obtaining certifications," said Oleniuk. "Bringing all of that to commercial projects would be a valuable asset."
After establishing an office in Toronto, Ont.—again, to work with a client in oil and gas—Singh was introduced to the vice-president of the real estate development group of Tim Hortons.
"A few months after [that initial meeting] we got a call," said Oleniuk. "They said the project would be high profile and have tight timelines." Oleniuk and Singh thought they were up for the challenge.
The project: redevelop Restaurant #1, the original Tim Hortons in Hamilton, Ont., for the company's 50th anniversary.
"They wanted the store re-opened by the end of 2014. It was already May, and there were no approvals from the city," explained Oleniuk. "But the city was willing to push approval faster because of the history of Tim Hortons in the area."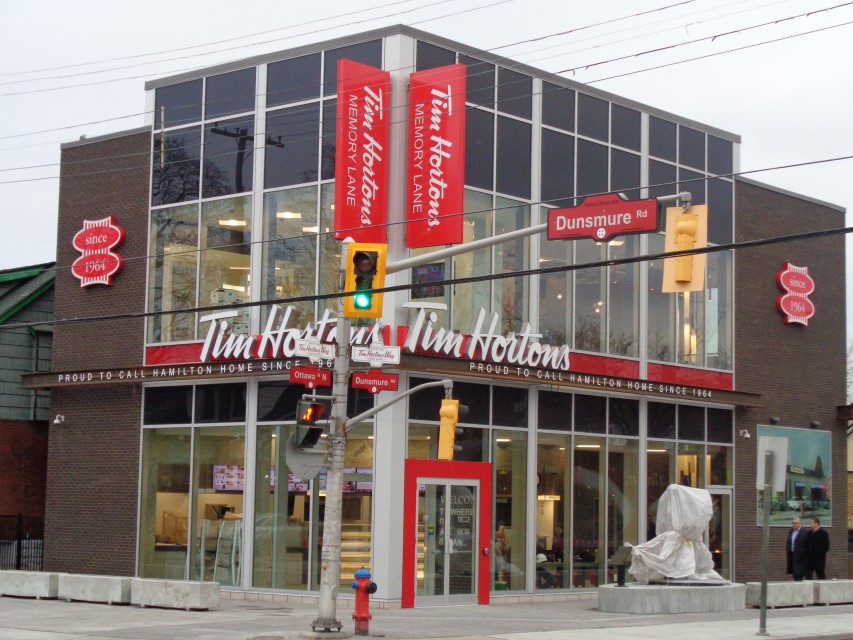 Houses on two adjacent properties were demolished to make the store larger, and a second floor was added to accommodate a Tim Hortons museum. The fact that the original restaurant was in a former gas station garage presented some environmental challenges too; the soil had to be remediated.
"It was all hands on deck to get it done," said Oleniuk. He assigned EPS's top project manager, Joseph Konney, to manage the high-profile project. They broke ground in September, and coffee and Timbits were being served on December 20, 2014. A grand re-opening was held on January 7, 2015.
Oleniuk admits that this project will be a tough act to follow, but he is confident the successful renovation gives their expansion into commercial project management a boost.
"It was exciting to be part of the renovation. During construction, there would always be people passing by taking photos. People recognize the significance of that store; it's such an iconic brand."