For our University of Saskatchewan community in Saskatoon and around the world, it has been one of the most difficult times of our lives. But this is also a time to reflect on all that we have accomplished. While we still face challenges ahead in 2021, there is hope on the horizon. As 2020 comes to a close, let us remember what we have achieved in a year that we will never forget.
In March, to ensure the health and safety of our students, staff and faculty, our campus community came together to quickly transition all courses and exams to remote delivery during the pandemic, a focus that continues to this day. Extraordinary times call for extraordinary measures, and this remarkable commitment by all members of our campus community has been a tremendous achievement.
Our spring and fall virtual convocation celebrations were a testament to the resilience of the Class of 2020, a graduating class like no other. That dedication and determination has successfully carried the university through the fall term as we now look ahead to the new year with new hope.
The challenges of 2020 have brought out the best in our university community, with our researchers on the front lines in the fight against COVID-19. From vaccine development at VIDO-InterVac and therapeutics research in medicine, to volunteer community contributions from students, staff, and faculty alike, we have indeed been the university the world needs.
Many of you in the health-care sector have been entrenched on the front lines fighting the pandemic, committed to keeping our communities and our families as healthy and as safe as possible. Your dedication and perseverance in these trying times must be lauded.
This year's Alumni Week was held virtually and had its highest participation ever. It was wonderful to connect with so many of our alumni from around the world and bring a little piece of the university to you at home, including listening to a presentation from Dr. Volker Gerdts from VIDO-InterVac about our work on a vaccine.
In the critical area of water research, we have continued to build on our reputation as the No.1-ranked university in the country and one of the top 20 in the world. Our researchers are also internationally renowned for contributions to food security, climate change and environmental science. Three of our national research centres – VIDO-InterVac, the Canadian Light Source, and SuperDARN – were awarded more than $88.8 million in federal funding in 2020 to secure the future of research at USask, while five faculty members were honoured by the Royal Society of Canada.
This year, we also saw an outpouring of support from donors who gave to the Nasser Family Emergency Student Trust which provides urgent financial need to our students, whose personal and academic lives have been disrupted because of the pandemic. Witnessing our campus community—alumni and friends like you, respond to this cause is truly inspiring.   
We now have more than 161,000 alumni to be proud of worldwide, we are a member of Canada's prestigious U15 group of the top research-intensive universities in the country, and the university is on pace to  match or exceed record enrolment levels in 2020-21. The pandemic may have required us to make fundamental changes in how we carry out our mission, but it hasn't changed our focus on creativity and connectivity, collaboration and innovation, and a commitment to Indigenous engagement, reconciliation and decolonization.

Now as we approach the holiday season, I hope you all take the time to rest and reflect and to cherish special moments with family, friends and colleagues, whether in person or in spirit. I wish you all the best and look forward to continuing to bring together our USask family in the new year.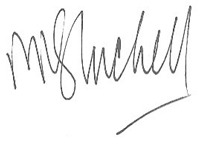 — President Peter Stoicheff