Major-General Denis O'Reilly (BA'91) grew up in Moose Jaw and enrolled in the Canadian Armed Forces in 1991. He received his RCAF pilot wings in 1995 and was posted to 408 Tactical Helicopter Squadron (Edmonton, AB) where he flew the CH135 Twin-Huey and later the CH146 Griffon helicopters.
From 2000 to 2003, he was selected for foreign exchange duties with 664 Squadron Army Air Corps (Dishforth, UK) where he flew the Lynx Anti-Tank Helicopter. His duties included Squadron Operations Officer and Squadron Second-in-Command.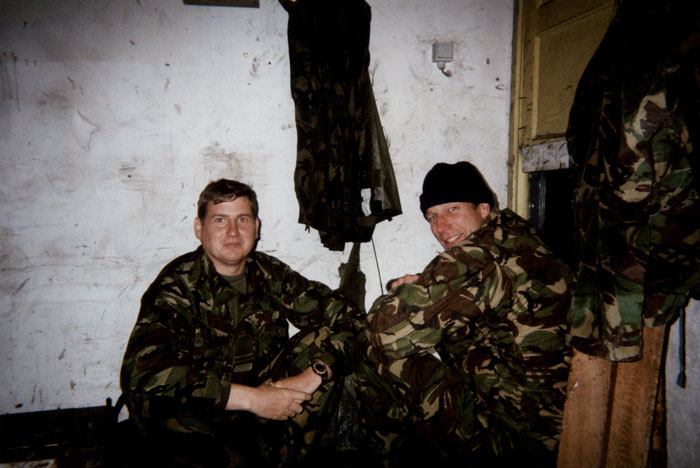 Upon promotion to Major in 2003, he was appointed Officer Commanding (OC) 664 Squadron. Upon return to Canada in 2003, he served in various Flight Commander and operational positions in Gagetown, Halifax, and Kingston.
Promoted to the rank of colonel in 2015, he was appointed Director Air Force Training until 2016, when he returned to his hometown of Moose Jaw, to assume command of 15 Wing - home of RCAF pilot training and The Snowbirds.
Maj.-Gen. O'Reilly was posted in August 2020 to 2 Canadian Air Division as the Commander. Following two years leading individual training and education for the RCAF, he was posted in August 2022 to the Office of the Chief of the Defence Staff as Chief of Staff. In June 2023, he was appointed as Commander, Canadian Defence Academy and promoted to his current rank in August 2023.
Maj.-Gen. O'Reilly served on operational deployments to Haiti (1996), Kosovo (1999), and Kuwait (2014). He is a graduate of the Advanced Aerospace Operations Course, the Joint Command and Staff Program, and the United States Air Force Air War College. He was appointed to the Order of Military Merit in November 2019.
Maj.-Gen. O'Reilly and his wife have seven children. We talked to him about his ties to the province and his thoughts on Remembrance Day.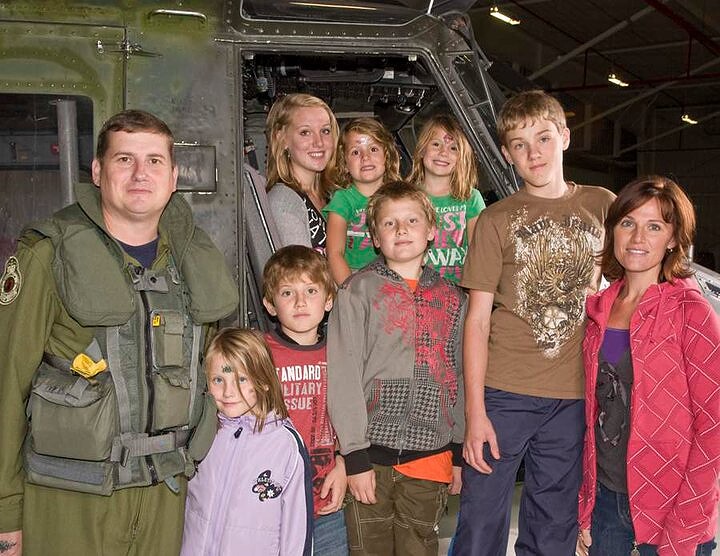 1 – You were raised in Moose Jaw? Can you provide a little background for us? Family still in Saskatchewan?
My father worked for the Catholic School Board and retired as the superintendent. My mother worked at a French nursery school. Just before high school, my parents moved out to their hobby farm full time, where my parents started work on their Christmas Tree Farm (named Come See, Come Saw). My three brothers and I have fond memories of Moose Jaw and the farm. We were all musical and had a family band that used to play at weddings and cabarets in southern Saskatchewan for many years. I had a lot of fun growing up on South Hill of Moose Jaw, going to Sacred Heart School. Later studying at Vanier Collegiate where I graduated in '87. Our farm was close to the Moose Jaw municipal Airport. I worked at Provincial Airways there throughout high school and university. This sparked my love of flying and influenced my decision to join the Canadian Armed Forces as a pilot.
2 – Why did you choose USask as your first place of higher learning?
My two older brothers studied there before me, and most of my friends were going there as well after high school. It had a lot of programs to offer, which worked for me as I was not sure what I wanted to major in. I thought I wanted to pursue more of a science/medical route, but I really enjoyed Philosophy, so I got my undergrad degree in that.
3 – What was your favourite class / professor at USask?
My favourite class was a medical anthropology course that blew my mind. I enjoyed every aspect of it.  My favourite professor was my first philosophy prof, Dr. Kevin Corrigan. He was so passionate about it and made every discussion so engaging. He is the reason I pursued philosophy, which has incidentally helped me tremendously throughout my career.
4 – Were you already in the military during this time?
No, I joined the military after graduating with my BA in philosophy.
5 – What was your ambition once you graduated from USask?
I really didn't know what I wanted to do after graduating. I met a military pilot while working at Provincial Airways during the summer before my last year at U of S. He gave me a tour of CFB Moose Jaw and showed me the aircraft.  I had never thought of applying to be a pilot in the Air Force as a viable option, but all I needed was a university degree and a desire to serve. In hindsight it was a big leap of faith to join, but it turned out to be a great fit for me and something I have never regretted.
6 – What personal trait do you have that you have relied on during your career?
Compassion. Leading in difficult circumstances puts a lot of pressure on people. When you serve in some of the most volatile, uncertain, complex, and ambiguous situations it can cause of lot of stress and affect operational effectiveness. Having compassion for others allows me to empathize and relate to people where they are in that moment. It has been a cornerstone of my leadership philosophy.
7 – You have travelled to hotspots globally over the years. What stands out to you as a Canadian?
How fortunate we are to live in Canada, but also how tenuous our own sense of peace and prosperity could be sometimes. We are connected globally, so what happens elsewhere affects our own economic stability and safety at home. Human security is not guaranteed; pandemics, transnational crime, supply chain shortages, or global inflation affect us all.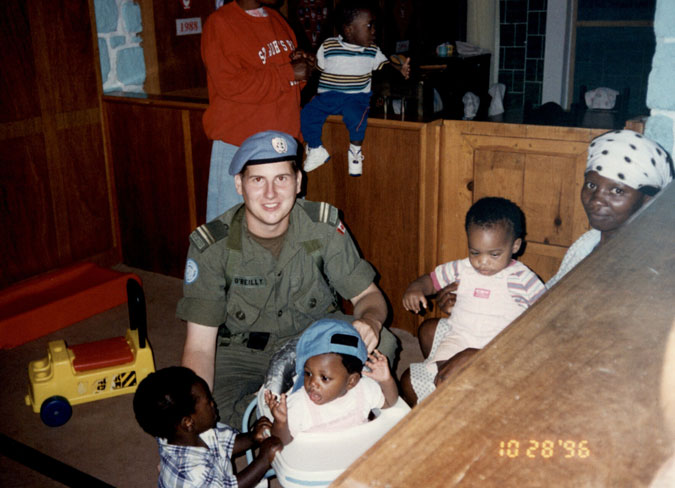 8 – Why does Canada need a military?
From a policy perspective I could tell you there are many reasons why Canada has a military. Strong, Secured, Engaged (Canada's Defence Policy) outlines it in a lot of detail and is available publicly online.   On a more personal level, the world is becoming a more dangerous place. The number of democracies in the world is shrinking, not growing; the number of dictatorships/autocracies is growing. This is not good for a global stability that is predicated on a rules-based international order. As part of a broader national security apparatus, the military provides the government of the day sound defence and security advice and stands ready to respond to any tasks given. Helping during the pandemic, floods, forest fires, training Ukrainian soldiers, or evacuating Canadians out of Israel are just a small example of the things the Canadian Military has recently been asked to do.
9 – Why is Remembrance Day so important to you and why should Canadian observe it?
It is important so that, at least once a year, we are reminded of the past and the tragic losses that wars have caused. It should inspire us to seek peace as the most desirable resolution to any conflict. It is also to honour those who have answered the call of our nation to serve, those who have accepted the contract of military service, and the unlimited liability that this represents. Finally, I think it is to show support to those who have served and continue to suffer deep invisible wounds such as PTSD. They deserve a visible demonstration of our appreciation, so they know that we know, and that we appreciate what they have gone through for all of us.