Two long-time special friends of the University of Saskatchewan will be remembered for years thanks to their final dedication to the institution.
Stuart and Mary Houston have contributed more than $6 million to USask over the years to enhance the learning and research opportunities for students and faculty alike.
"Stuart and Mary have left a tremendous legacy of philanthropy at our institution, and I am pleased to recognize their contributions," said USask president Peter Stoicheff, at an event in September to honour the couple which was attended by members of the Houston family. All four of Mary and Stuart's children are USask alumni.
"They are a shining example of why we give back and stay connected with our community and university."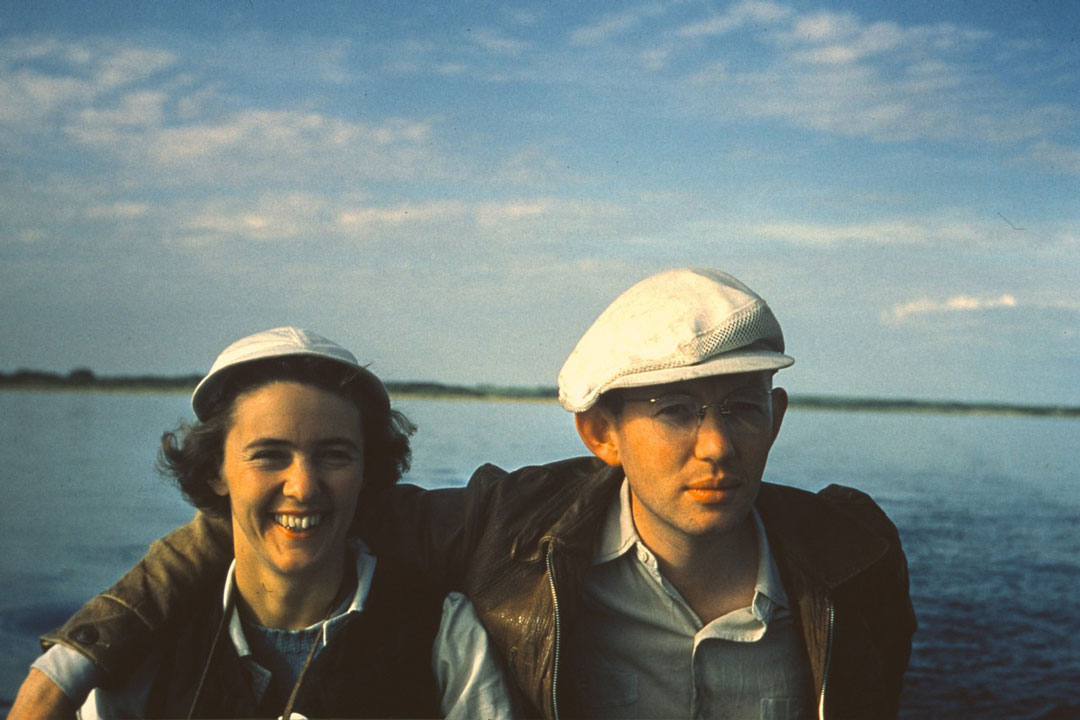 Married in 1951, the Houstons were a dynamic pairing often involved in many pursuits outside their chosen careers. Mary passed away in 2019 and Stuart in 2021.
Both were committed to the university by establishing various programs and bursaries such as the Stuart and Mary Professorship in Ornithology through the department of biology and The Houston Family Trust for Evidence-Based Public Policy through the Johnson Shoyama School of Public Policy.
Stuart (DLITT'87) was professor emeritus of medical imaging and diagnostic radiologist from 1955-95 and was a close friend of acclaimed medical physicist Fedoruk, with whom he co-taught a course radiation physics. Fedoruk went on to become USask chancellor and then lieutenant-governor of Saskatchewan.
He was visionary and unconstrainted by the boundaries of radiology, his area of medical specialty; for example, it was X-ray observations of a high prevalence of hip disease in Indigenous women that ultimately and circuitously led to his scholarly recounting of Franklin's failed 1845 Arctic expedition.  
Stuart was one of the few male faculty who went above and beyond to support women entering medicine, possibly due to the fact he was very influenced by his mother and had a deep love and admiration for her.
Not surprisingly, he received many accolades for his efforts including admission to the Order of Canada.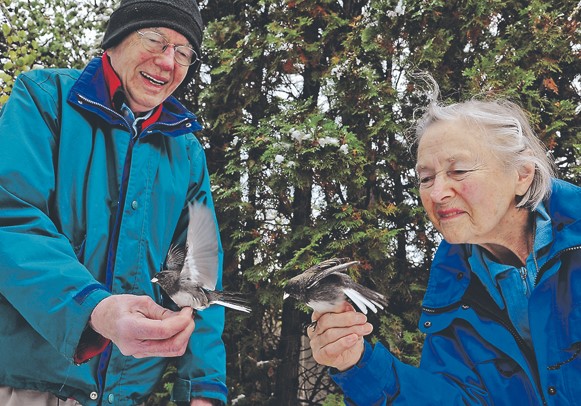 Mary (BA'47, BEd'50) was a teacher and raised their four children (Stanley, David, Margaret and Donald) all the while being a highly-active volunteer who served on various boards throughout the province. Her achievements have been widely recognized with several awards, including the Saskatchewan Volunteer Medal and Centennial Medal in 2006 and being inducted into the Saskatoon Council of Women's Hall of Fame in 2011.
Mary was also a legendary pioneer in banding and identification of birds across Western Canada and her work was studied by academics and researchers alike. Her $2.3-million legacy gift gave professors the reach they needed to complete their research goals and contribute to undergraduate support.
USask is honoured to have the Houstons remembered, Stoicheff added.
"On behalf of the University of Saskatchewan, I want to extend our deepest gratitude for Stuart and Mary's incomparable and generous support."
---
Read more about Stuart and Mary Houston